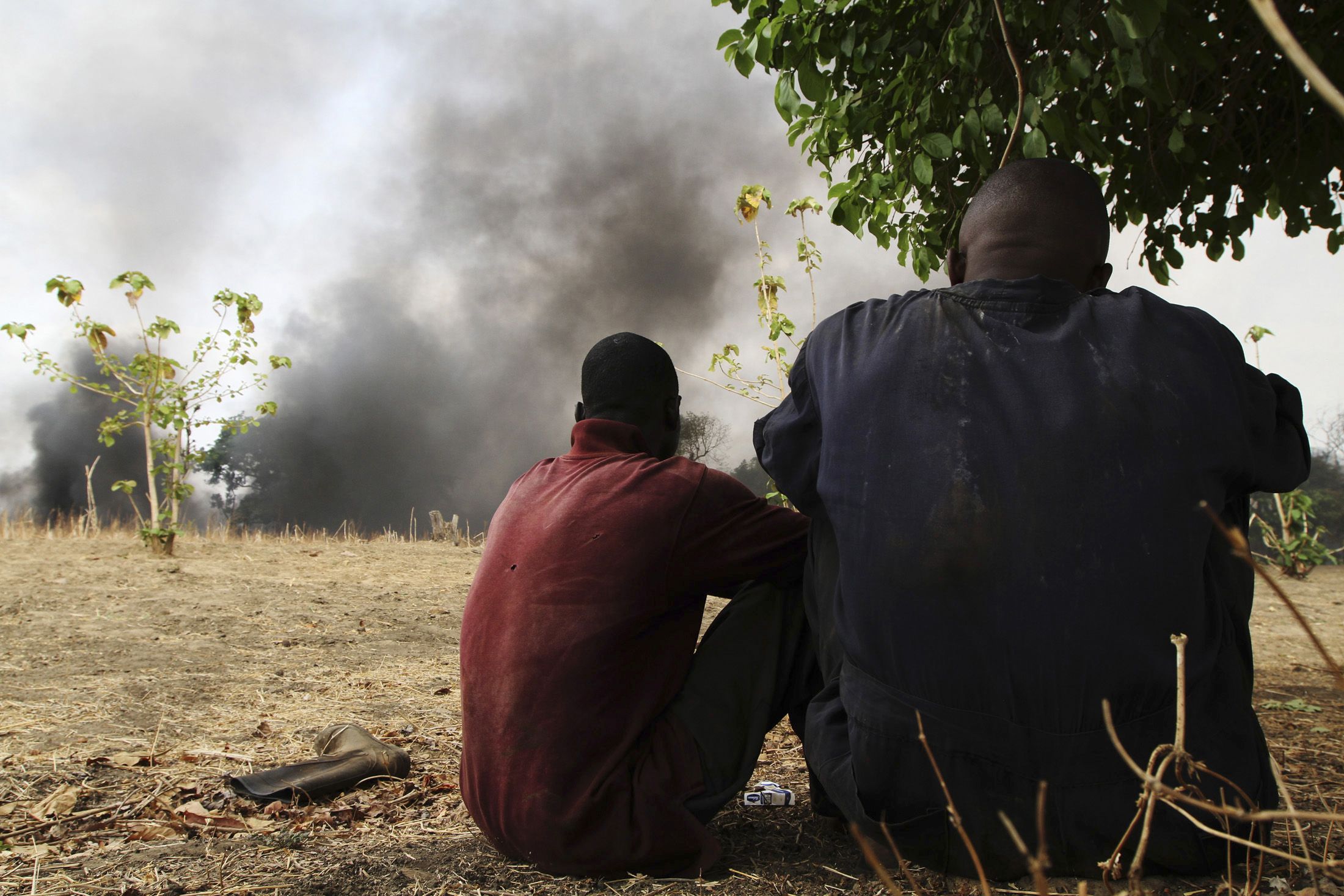 The Niger Delta Avengers (NDA) has warned Nigerian authorities it may "review our earlier stance of not taking lives" if oil companies continue to operate in the country's oil hub.
The militant group has launched a series of attacks on oil pipelines and facilities in the Niger Delta, where the majority of Nigeria's oil reserves are concentrated. The NDA has so far rejected offers of dialogue from the Nigerian government and vowed to continue its Operation Red Economy, the purported goal of which is to reduce the West African country's oil production to zero.
In a statement published on its website on Monday, the NDA said that the oil companies must not carry out any repair works on the affected pipelines and that buying of crude oil from the Niger Delta must be suspended "as we await the right atmosphere that will engender genuine dialogue."
The NDA has claimed attacks on facilities belonging to several international oil companies, including Royal Dutch Shell, U.S. firm Chevron and Italian oil giant ENI. Some of their attacks have shown a high degree of sophistication and have taken down strategically-important pipelines—the first attack claimed by the group was on an underwater pipeline at Shell's Forcados terminal and forced the company to temporarily shut down the 250,000 barrels per day (bpd) terminal.
Nigerian oil minister Emmanuel Ibe Kachikwu attempted to reach out to the militants earlier in June, saying that the Nigerian military would step back from pursuing the group in order to establish a platform for dialogue. In Monday's statement, however, the NDA said it would only participate in dialogue with "independent mediators" appointed by the international oil companies working in the region.
Historically, the Niger Delta has been the site of previous uprisings by militant groups, who have claimed that the impoverished region does not benefit sufficiently from its oil wealth. In the mid-2000s, militants led by the Movement for the Emancipation of the Niger Delta (MEND) decimated the country's oil production and kidnapped oil workers, with the insurgency only coming to an end in 2009 with the introduction of an amnesty program for the fighters. MEND has publicly called upon the NDA to engage in dialogue with the government, but the latter group has rejected the former and criticized its leaders for abandoning their cause.
Largely as a result of attacks by the NDA and other militants, Nigeria's oil production has plummeted from 2.2 million bpd to a 20-year low of between 1.5 million and 1.6 million bpd.