Nigeria's Oil Corporation Withheld $16 Billion From State in 2014: Auditor-General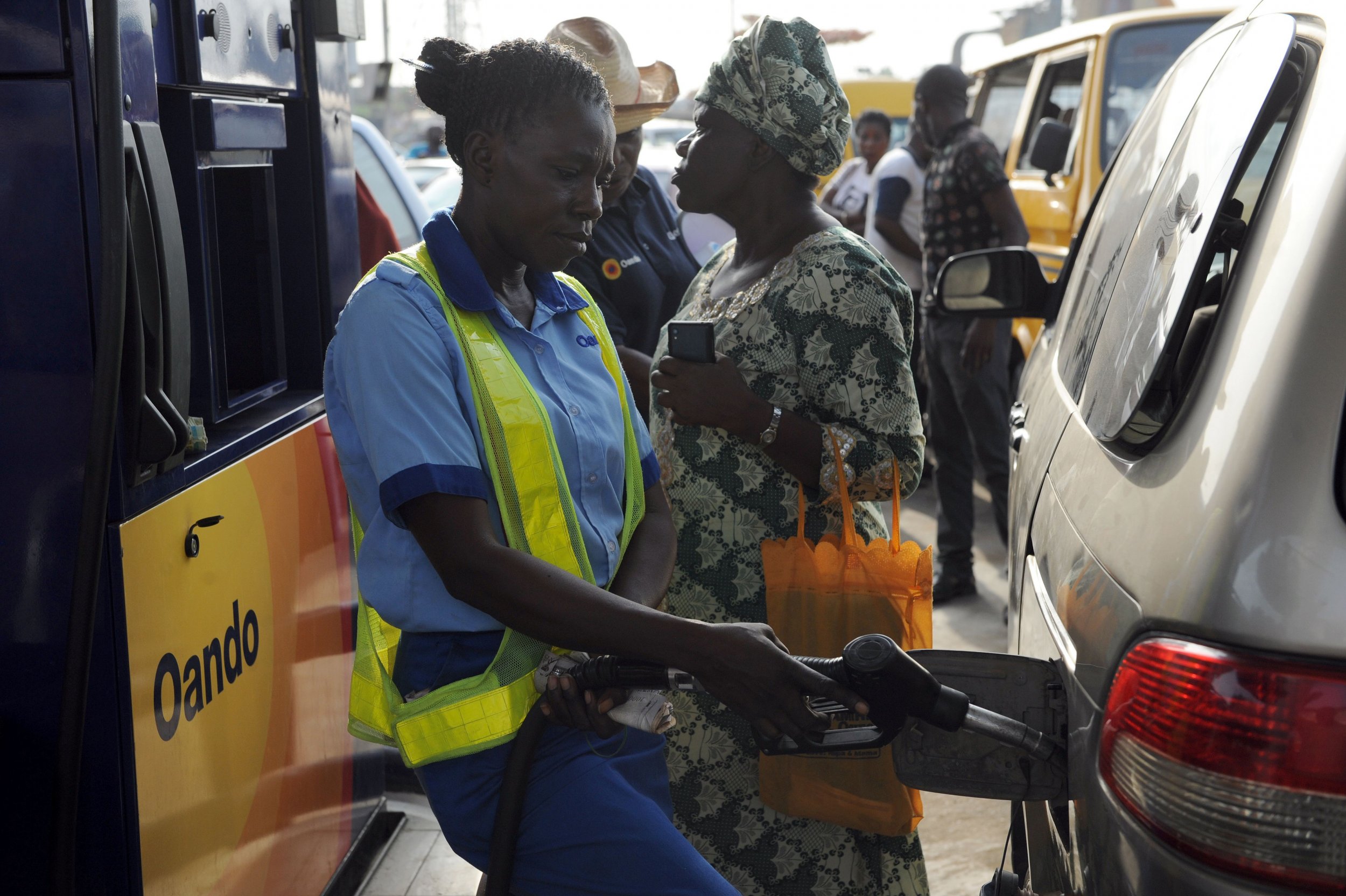 Nigeria's national oil company held back 3.2 trillion naira ($16 billion) in revenues from the federal government in 2014, according to the auditor-general.
The West African country is heavily dependent upon the oil and gas sector, which constitutes 35 percent of its GDP and accounts for more than 90 percent of the value of its exports, according to OPEC. Yet Nigeria does not benefit the fully from its resource wealth due to massive corruption in the oil industry, which President Muhammadu Buhari has described as "mind-boggling." Buhari was elected in March 2015 on an anti-corruption ticket and has vowed to reclaim billions of dollars in public funds lost to corruption and mismanagement.
The Nigerian National Petroleum Corporation (NNPC) must, according to the constitution, hand over all oil revenues to the federal government. Money is then paid back based on the budget approved by parliament. In a report presented to the Nigerian National Assembly on Monday, Auditor-General Samuel Ukura said that other government ministries had also failed to remit funds, with the 2014 total at 3.3 trillion naira ($16.6 billion), Reuters reported. The NNPC has yet to respond to the allegation.
The report comes as some indication for Lamido Sanusi, the ex-governor of Nigeria's central bank. Sanusi, who is now an influential Muslim emir in Nigeria's northern city of Kano and is known as Muhammadu Sanusi II, was suspended from his role at the central bank in 2014 after accusing the NNPC of failing to remit $20 billion between January 2012 and July 2013, according to Reuters.
Nigeria's petroleum minister Emmanuel Ibe Kachikwu recently announced that the NNPC would be restructured into 30 smaller, profit-making companies in a bid to tackle losses of millions of dollars per month. The decision prompted a nationwide strike on Wednesday by members of oil and gas trade unions, who claimed not to have been consulted about the restructuring. The strike was called off one day later after workers were reassured that the reorganization would not result in job losses.
Nigeria's Oil Corporation Withheld $16 Billion From State in 2014: Auditor-General | Business