Nigeria: Oil Workers Go On Strike After State Corporation is Reorganized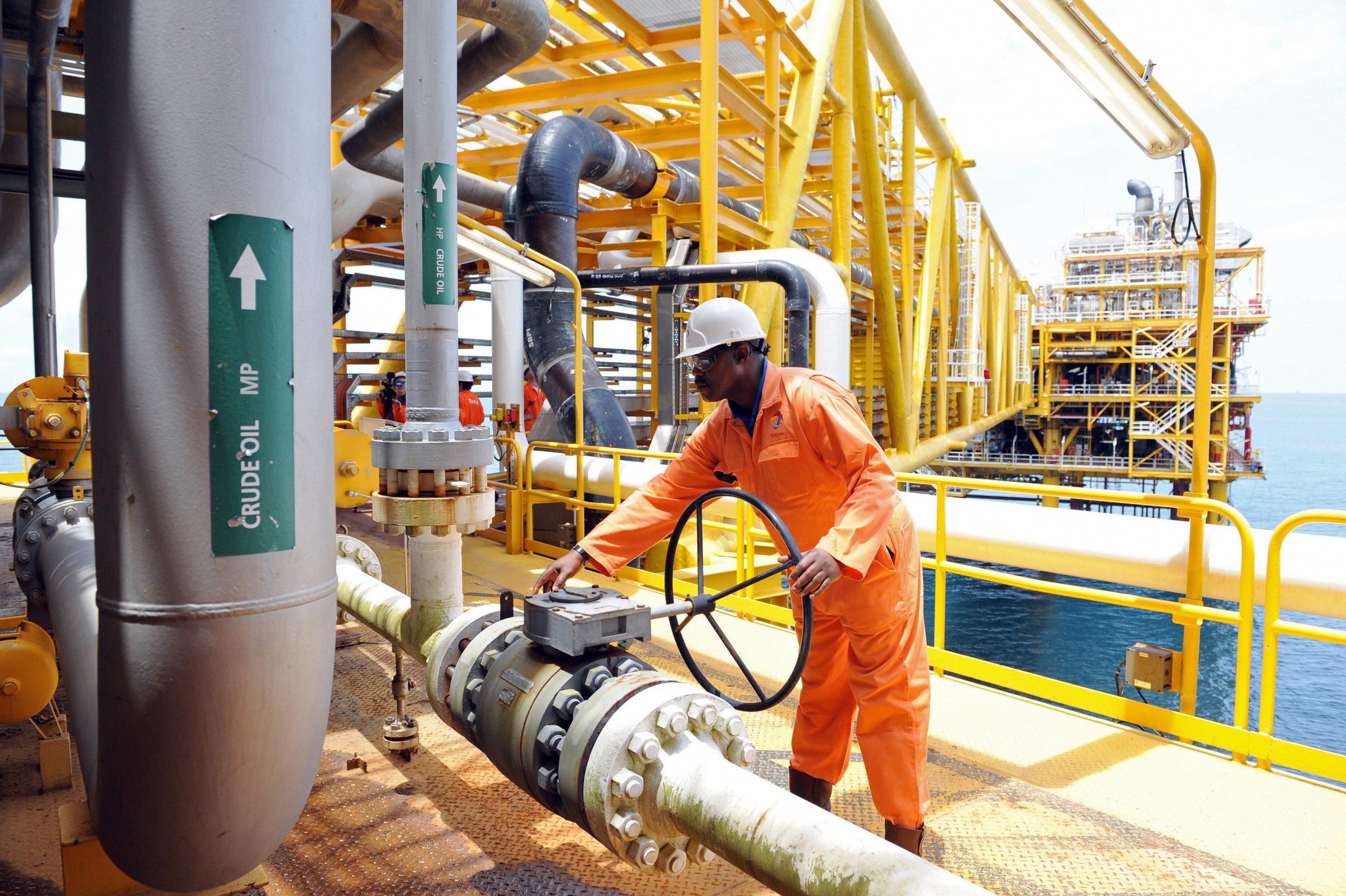 Nigerian trade unions have shut down the offices of the country's state-run oil company in protest at plans to reorganize the company, raising the prospect of fuel shortages.
The Nigerian petroleum minister, Emmanuel Ibe Kachikwu, announced on Thursday that the Nigerian National Petroleum Corporation (NNPC) would be "unbundled" into 30 "profit-making companies." Despite cutting monthly losses from around 30 billion naira ($151 million) in August 2015, the NNPC's deficit still stood at three billion naira ($15 million) in January. The NNPC announced late on Tuesday that the reorganization had been approved and that the corporation had been divided into seven autonomous units.
The restructuring was opposed by two of the main trade unions in Nigeria's oil and gas sector, who issued a notice to their members to mobilize for a strike on Wednesday, according to Nigerian news portal The Cable. NNPC offices were shut across the country on Wednesday as workers halted operations, according to Nigeria's Premium Times.
"We do not accept any unilateral arbitrary restructuring. The minister cannot restructure NNPC without carrying all stakeholders along," Lumumba Okugbawa, Acting General Secretary of the Petroleum and Natural Gas Senior Staff Association of Nigeria (PENGASSAN), told Premium Times. Okugbawa said Kachkwu had gone about the restructuring in a "secretive" manner and had not consulted the unions about workers' interests. Kachikwu had insisted that the reorganization was not result in unnecessary job losses.
Newsweek tried to contact the general secretary of the other union involved in the strike, the Nigeria Union of Petroleum and Natural Gas Workers (NUPENG), but was unable to gain a connection.
The strike raises the spectre of further oil shortages in Nigeria, which has already been hit by limited oil production due to attacks on pipelines.
The NNPC closed two of its four refineries—in the southern city of Port Harcourt and Kaduna in central Nigeria—in January after militants sabotaged pipelines, causing supply problems and costing the country $2.4 million per day, according to Nigerian power minister Babatunde Fashola. The Port Harcourt refinery was reopened over the weekend but the Kaduna refinery and another facility at Warri in southwestern Nigeria remain closed.
On Sunday The NNPC said that it had been importing the equivalent of 45 million liters of refined fuel per day in order to plug the gap, but this has not stopped huge queues amassing at petrol stations as Nigerians struggle to get gas.
Nigeria is heavily dependent upon oil for its economy—the oil and gas sector accounts for about 35 percent of the country's GDP and petroleum exports constitute more than 90 percent of the total value of Nigerian exports. The country has struggled to deal with plummeting oil prices, with Nigerian President Muhammadu Buhari so far resisting pressure to devalue the naira in order to cope with falling foreign exchange revenues.