Nigeria Oil: Militants Will 'Give Peace a Chance' and Stop Attacks in Niger Delta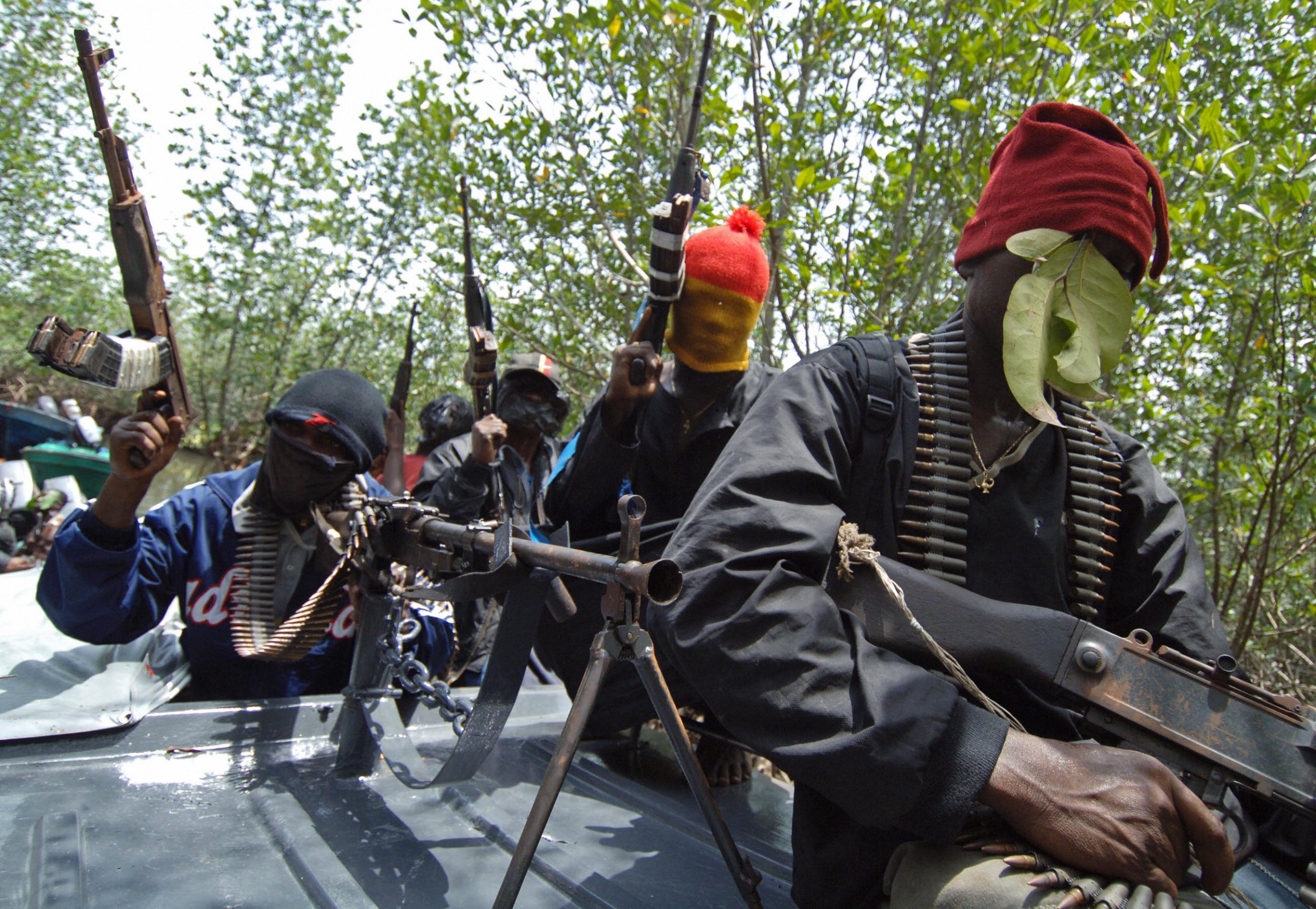 A newly-formed Nigerian militant group has withdrawn a threat to attack oil pipelines in the country's oil-rich Niger Delta after a spate of incidents in 2016 plunged the country into recession.
Nigeria, Africa's second-biggest economy, is heavily dependent upon its oil reserves, which account for a large share of GDP and more than 90 percent of the value of exports.
In 2016, militants in the Niger Delta—led by a group called the Niger Delta Avengers—repeatedly attacked pipelines and oil facilities, leading to regular shutdowns and slashing production by more than half. Combined with a global fall in commodity prices, the attacks pushed Nigeria into recession in August 2016.
The attacks have abated in 2017, but earlier in June a previously-unknown group, calling itself the New Delta Avengers, pledged to "resurrect the spirit of insurgency to demand a better deal for our people" through "bloody attacks and destruction of oil assets," Reuters reported. Militant groups in the Niger Delta claim that the impoverished region has not benefitted from its natural resources.
But on Wednesday, the group withdrew the threat and said it had "shelved our planned attack on major oil facilities" in order to make room for ongoing negotiations between the Nigerian government and regional leaders in the Delta to bear fruit.
"We have decided to give peace a chance," said the New Delta Avengers, in a statement reported by AFP.
Read more: Why did the U.K. allow Norway to sell former gunships to a Nigerian militant leader?
Despite hosting the majority of Nigeria's oil reserves, the Niger Delta remains an impoverished and underdeveloped region. Major international oil companies, like Royal Dutch Shell, have plundered the region's resources, yet it has continued to suffer from "administrative neglect, crumbling social infrastructure and services, high unemployment" and other social ills, according to a 2006 U.N. report.
Militant groups in the Delta say they are fighting for a fairer share of the country's wealth. Several insurgencies have occurred in the Niger Delta: In the mid-2000s, militants kidnapped hundreds of oil workers, including foreigners, and killed several. The insurgency de-escalated after a presidential amnesty program was put in place in 2009, which saw militants receive monthly payments from the government in return for laying down arms.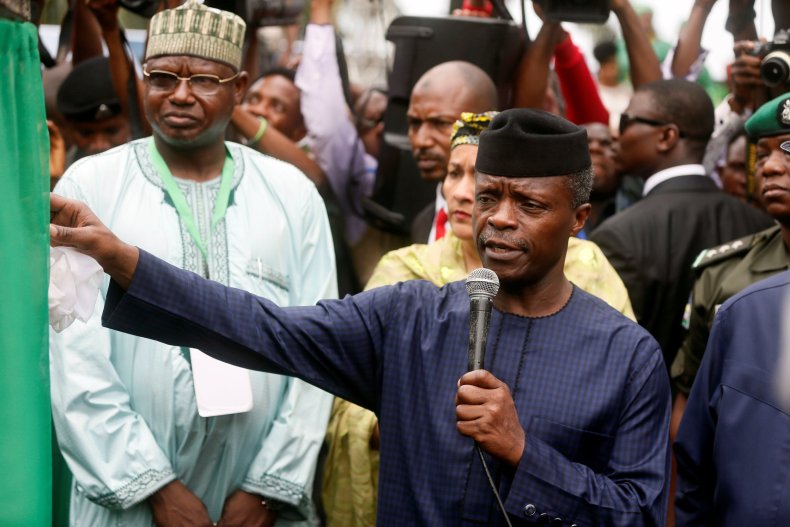 Nigeria's Vice-President Yemi Osinbajo—who has been running the country while President Muhammadu Buhari is on an extended period of sick leave—has taken a lead in solving the latest crisis.
Osinbajo has visited the Niger Delta in 2017 and initiated a dialogue with traditional leaders in the region. The Nigerian government has also approved an additional 35 billion naira ($111 million) for the continuation of the amnesty program and has begun a cleanup operation in Ogoniland, a region in the Niger Delta that has been blighted by major oil spills in recent years.