Nigeria Opposition's Buhari Ahead as Vote Count Resumes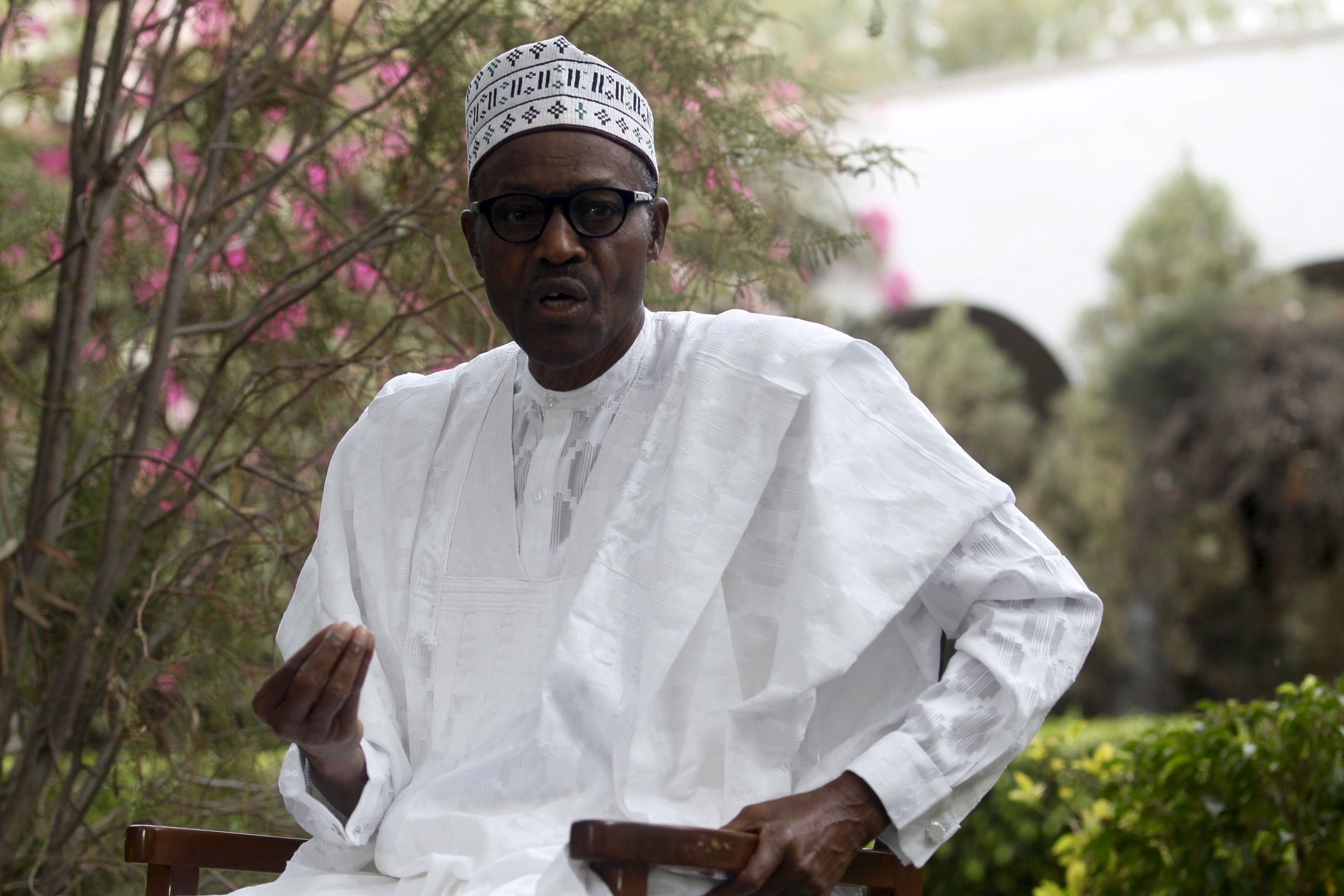 Nigeria's opposition contender Muhammadu Buhari held a sizeable lead as counting in the country's election resumed on Tuesday, raising the prospect of a stunning ballot box victory for a man who first came to power three decades ago via a military coup.
According to a provisional Reuters tally collated from 31 of Nigeria's 36 states, the 72-year-old general had more than 13 million votes after campaigning as a born-again democrat intent on cleaning up the corrupt politics of Africa's biggest economy and most populous nation.
That compared to 10.5 million for President Goodluck Jonathan, whose five years at the helm of the continent's top oil producer have been plagued by corruption scandals and a bloody insurgency by Islamist Boko Haram militants.
For table of latest results, click on [ID:nL6N0WW4UM].
With one of Jonathan's big support bases in the oil-producing Niger Delta yet to report, it is still possible that the election result could change.
But as the announcement of the tally resumed on live television from the election commission headquarters in Abuja at 0900 GMT, some analysts were already starting to talk about a Buhari victory over Jonathan's People's Democratic Party (PDP).
"There are probably lots of reasons why the PDP might have lost, but I think the key one is that the elections just haven't been rigged," said Antony Goldman, a business consultant with high-level contacts in Nigeria.
In Rivers state, the volatile and hotly contested home of Africa's biggest oil and gas industry, Jonathan won a massive 95 percent of the vote.
Such results prompted suspicion among diplomats, observers and sympathizers of Buhari's All Progressives Congress (APC), some of whom took to the streets in protest.
In the oil city of Port Harcourt police fired tear gas at a crowd of 100 female APC supporters demonstrating outside the regional offices of the INEC election commission.
"Their intention was to destroy INEC materials," a policeman at the scene told Reuters.
"DISTURBING"
The weekend vote was marred by technical glitches, arguments and occasional violence but overall proved to be less chaotic than previous elections in the country of 170 million, which only got rid of military rule in 1999.
At least 15 people were shot dead on polling day, most of them in the northeast where Boko Haram has declared war on democracy in its fight to revive a mediaeval caliphate in the sands of the southern Sahara.
The United States and Britain said that after the vote there were worrying signs of political interference in the centralized tallying of the results.
"So far, we have seen no evidence of systemic manipulation of the process," U.S. Secretary of State John Kerry and British Foreign Secretary Philip Hammond said in a joint statement.
"But there are disturbing indications that the collation process, where the votes are finally counted, may be subject to deliberate political interference," they added.
Should Buhari lose, such views are likely to fuel an APC belief of political skulduggery and increase the chances of a repeat of the 2011 post-election violence in which 800 people were killed, most of them in the predominantly Muslim north.
Even before preliminary tallies were recorded, the party rejected the outcome in Rivers state and denounced the vote there as "a sham and a charade".
Jonathan's People's Democratic Party (PDP) also painted itself as a victim of rigging, but said it would make no difference.
"We are confident of victory," party spokesman Femi Fani-Kayode told reporters. "Any attempt to manipulate figures or to rig us out from any quarter will be firmly resisted."