Pirate Attacks on the Rise in West Africa as Nigerian Militants Take to the Seas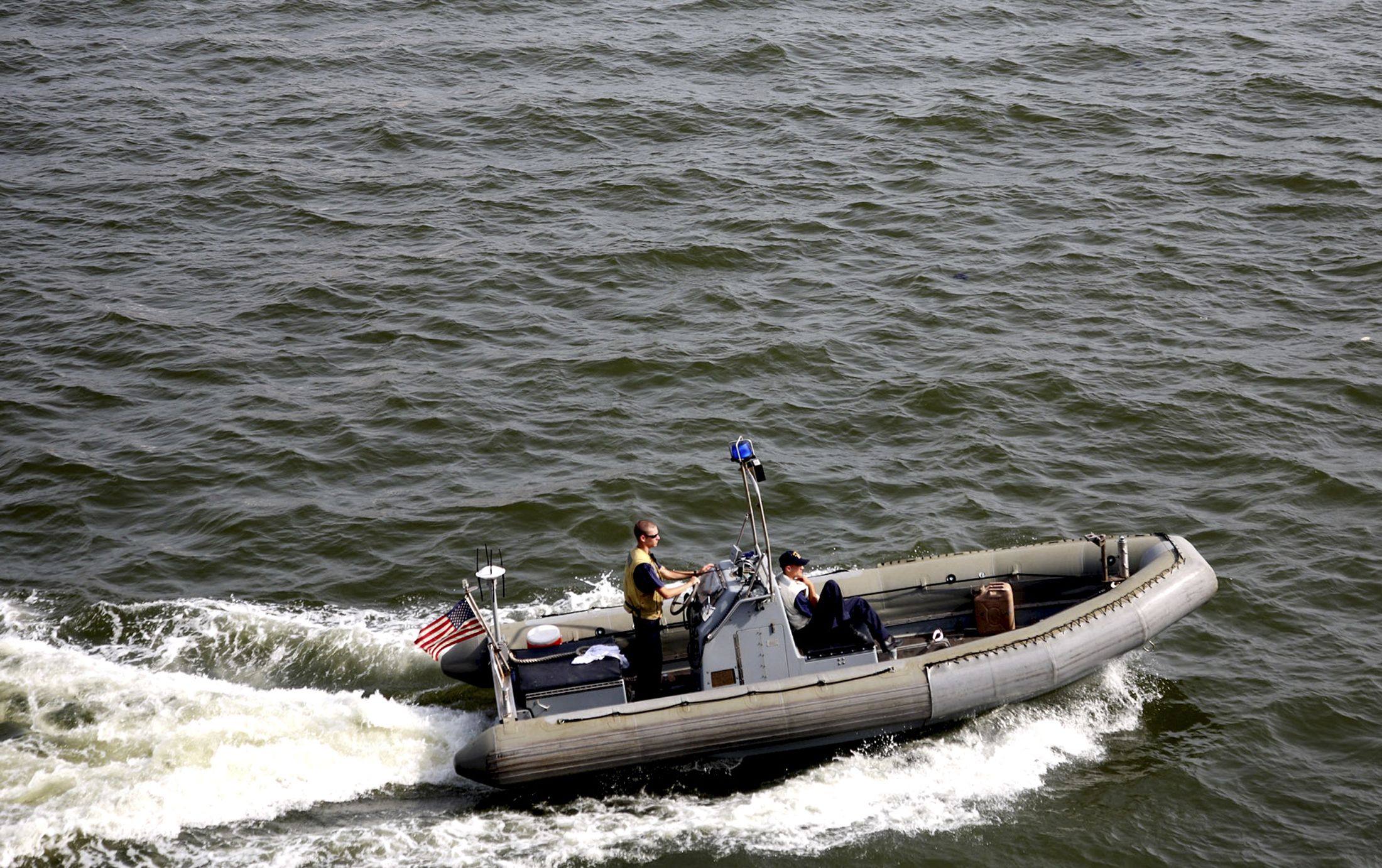 Pirate attacks off the coast of West Africa almost doubled in 2016 while reduced funding for military patrols off the coast of Somalia led to a spike in hijackings in the Indian Ocean, a report has claimed.
There were 95 attacks by pirates in the waters of West Africa in 2016, up from 54 in the previous year, according to a report by antipiracy NGO Oceans Beyond Piracy (OBP) to be published Wednesday.
Two-thirds of the attacks were launched off Nigeria, where militants in the oil-rich southern marshlands have been wreaking havoc by attacking pipelines and oil terminals.
The report also said that a reduction in spending by the international community on counter-piracy efforts in the Indian Ocean may be behind a recent uptick in pirate activity off the coast of Somalia, which was once synonymous with hijackings.
Somali pirates have successfully boarded at least five vessels off the country's coastline and in the Gulf of Aden—which separates northern Somalia from Yemen and is one of the world's busiest shipping transit routes—in 2017.
One of the OBP report's lead authors, Dirk Siebels, says that the attacks off West Africa—which stretches from Senegal down to Angola, a coastline of thousands of miles—are tied up with insecurity in Nigeria. "Most of these attacks are linked to Nigerian criminal groups operating in the Niger Delta," Siebels tells Newsweek .
Nigeria's economy is hugely dependent on oil: petroleum products account for more than 90 percent of the country's exports, according to OPEC. Much of that oil comes from the Niger Delta, a vast, impoverished region in southern Nigeria that hosts several international oil companies.
Militant groups, which claim that the local population has not benefited from the region's natural resources, plagued the Niger Delta in 2016. Attacks by militants cost the Nigerian economy almost $5 billion throughout the year and pushed the country into recession in mid-2016, as oil production fell by as much as half.
The Nigerian military has since deployed to the region and the country's vice-president, Yemi Osinbajo, has made several peacemaking visits to the Delta in recent months.
Whereas pirates operating off the coast of Somalia have regularly attempted to hijack large vessels, the militants operating in Nigeria's seas favor the method of kidnapping the crew of a ship, taking them onto land and going into hiding, where they demand a ransom.
In 2016, 96 seafarers were taken hostage in West Africa—more than twice the 44 abducted in 2015—though none were killed.
"These kidnap and ransom attacks are very complicated to deal with for navies and law enforcement agencies in Nigeria. There's only very, very limited response time, you only need a very limited time on the ship to kidnap crew members," says Siebels.
Siebels also says that whereas hijackings may be possible in Somalia—where decades of civil war and insurgency have left a fragile state with limited law enforcement capacities—pirates could not get away with similar tactics in Nigeria.
"In Nigeria, you have a functioning state, a functioning government and law enforcement agencies. It's quite simply impossible to take a ship, sail it to somewhere off the Niger Delta, anchor it and hold ransom negotiations over an extended period of time without any law enforcement agency becoming involved," says Siebels.
In their heyday in 2011, Somali pirates launched 237 attacks, according to the International Maritime Bureau, and the phenomenon cost the global economy an estimated $6.6 billion. As a result, a 31-nation, U.S. led counter-piracy task force was set up to patrol the region and acts of piracy were driven down to close to zero, until the spate of attacks in 2017.
The OBP report stated that while the economic cost of Somali piracy has fallen significantly since 2011, there has been little investment in building regional maritime security capacity.
International actors currently constitute around 95 percent of funding towards deterrence efforts in the region and the report suggested that a decrease in international funding, without establishing adequate mechanisms in Somalia and elsewhere, could contribute to a revival in Somali piracy. Several factors have been identified as contributing to the recent Somali pirate attacks.
The commander of U.S. military forces in Africa said that the drought in Somalia —which has more than 6 million people facing a lack of food that could lead to malnutrition or starvation—was likely playing a role in the hijackings, several of which targeted ships carrying food and oil. Somali fishermen themselves have complained of illegal fishing in the country's waters, which has made their livelihoods unsustainable and forced them into piracy.