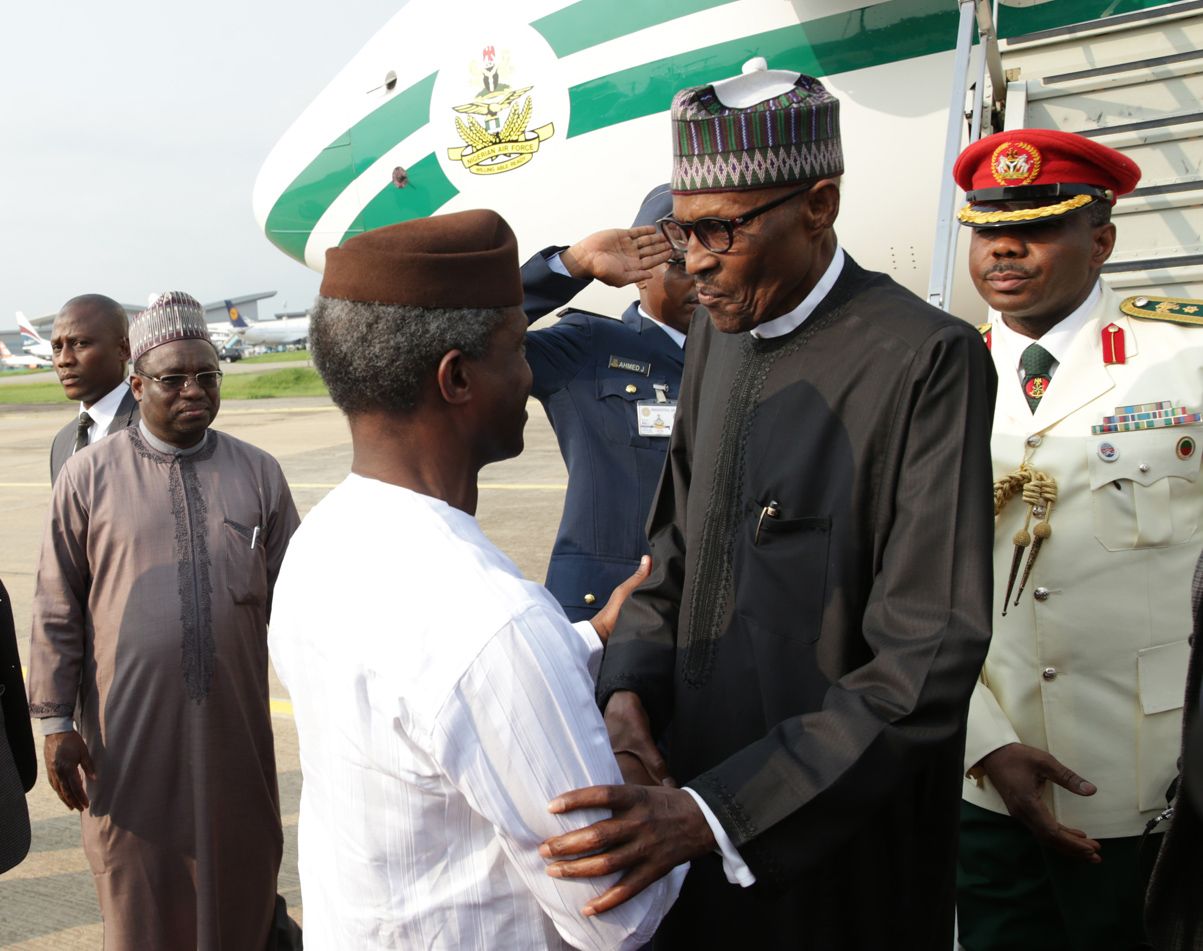 Nigeria's government appears to be adopting a "Do as we say, not as we do" approach to medical tourism.
The West African country's vice president, Yemi Osinbajo, spoke out against the substantial sums spent by Nigerians traveling abroad to receive medical treatment. "We want to stop that trend because it's draining our reserves," said Osinbajo at a national health forum held in the capital, Abuja, on Thursday, Nigeria's Premium Times reported.
But the timing of the comments was somewhat inauspicious: Nigeria's president (and Osinbajo's boss), Muhammadu Buhari, only returned on Saturday from a three-month medical break in the U.K., where he received treatment for an undisclosed ailment.
And it wasn't the first time that the 74-year-old Buhari, a former military ruler elected in a 2015 vote, had traveled abroad for treatment. Buhari spent almost two months seeing doctors in London earlier in 2017, while he also traveled to Britain in June 2016 to see an ear, nose and throat specialist.
Related: How long will Nigeria survive as a single state?
Nigerians have railed against the president for failing to use the country's health system. The Nigerian Medical Association (NMA) issued a statement on Monday saying that Nigerian doctors "are capable of handling any ailment if optimal working conditions are provided" and urging the president to allocate more funds to the health sector.
Some Nigerians accused the president of setting a bad example, while others have mocked the amount of time he spent in London.
Nigeria spends around 3.7 percent of its budget on the health sector, according to the World Health Organization, though the Federal Ministry of Health received one of the largest allocations—253 billion naira ($705 million)—in the 2017 budget.
But the problem of public officials spending money outside Nigeria on health treatment has been major for the country. In 2016, a former director of the NMA said that Nigeria spent around $1 billion funding foreign medical trips, mostly for government officials, in 2013.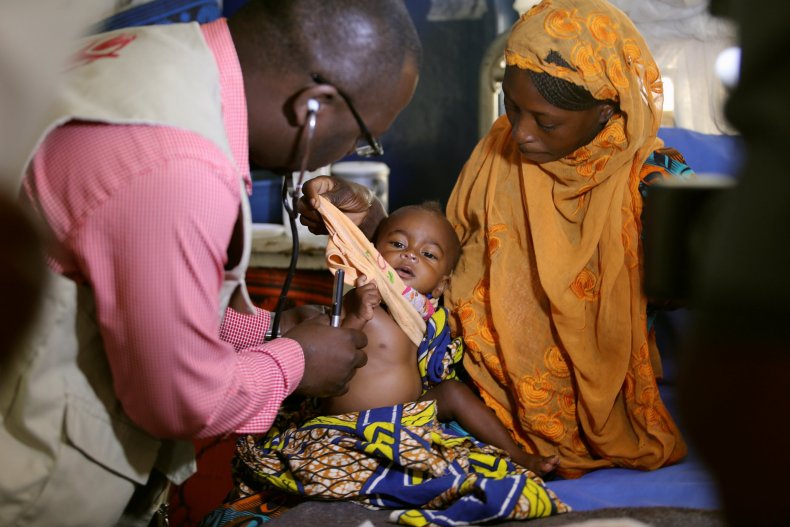 Buhari's medical leave was reminiscent of that of the late Umaru Yar'Adua, who was president of Nigeria from 2007 to 2010. Yar'Adua traveled to Saudi Arabia for treatment in late 2009 and remained there for three months; Yar'Adua died in office three months after his return to Nigeria in February 2010.
Some Nigerians have called for the government to account for the cost of Buhari's stay in London. Buhari's spokesman, Garba Shehu, confirmed that a Nigerian presidential jet was kept in London during Buhari's time in the U.K., but said it would not cost more than $1,300, denying the much higher costs reported in the Nigerian media. Another Buhari adviser, Femi Adesina, said earlier in August that he "did not know who is paying" for the president's treatment in London.
At the event on Thursday, vice president Osinbajo—who served as acting president during Buhari's absence—said that medical tourism had cost Nigeria billions of dollars and that the Buhari administration was keen to improve healthcare in the country.
Nigeria has a massive population of more than 180 million people but a relative shortage of medical professionals; the country has 1.95 doctors, midwives and nurses per 1,000 people. Some 2,300 children under the age of five and 145 women die every day in Nigeria, meaning the country has one of the highest child and maternal mortality rates in the world.