Nigeria: Protesters Block Entrance to U.S.-Owned Oil Facility in Niger Delta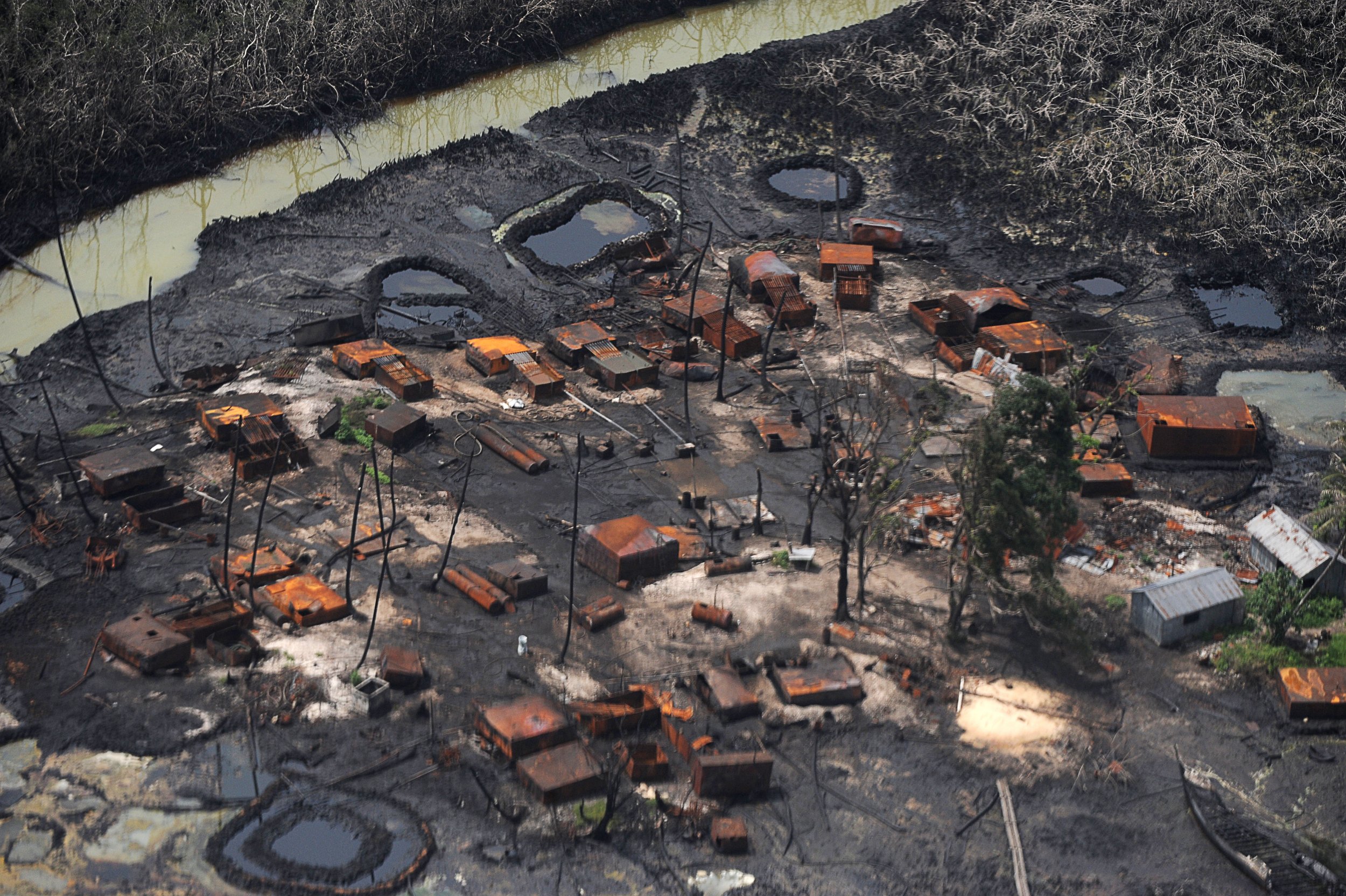 Hundreds of protesters rallied outside a major U.S.-owned oil facility in southern Nigeria on Wednesday, demanding employment opportunities.
The protesters came mostly from the Ugborodo village and gathered outside Chevron's Escravos terminal in Nigeria's southern Delta state. They demanded that the U.S. company relocate more of its Nigerian offices to Delta state and provide more jobs for local people, AFP reported.
A youth leader heading up the protests, Collins Edema, told Reuters that the protest had continued peacefully into Thursday, with demonstrators blocking the entrance to the oil depot. Edema also claimed that Chevron had airlifted senior staff from the facility. The U.S. company has not confirmed that but did tell Reuters on Wednesday that it was engaging with the protesters and other stakeholders, including the Delta state government, and that it hoped the situation would soon be resolved.
Oil production in the Niger Delta—a region of southern swamplands that constitutes Nigeria's oil hub and includes Delta state—has been crippled in 2016 by a tranche of attacks by a variety of militant groups. The most prominent of the groups, known as the Niger Delta Avengers (NDA), attacked Chevron's Escravos terminal in May, forcing the company to temporarily close the facility.
The NDA and other Niger Delta militants claim they are fighting for a fairer share of Nigeria's oil-wealth among the region's impoverished communities. Nigerian President Muhammadu Buhari has said that the government is negotiating with the militants, but the NDA have rebuked such claims.
A previously unheard-of group, calling itself Delta Greenland Justice Mandate, claimed on Wednesday that it had attacked a crude pipeline belonging to the state oil company—the Nigerian National Petroleum Corporation (NNPC)—in Urhobo, Delta state. The NNPC has not publicly confirmed whether the incident took place.