Nigeria Reports Polio Cases, Two Years After Last Outbreak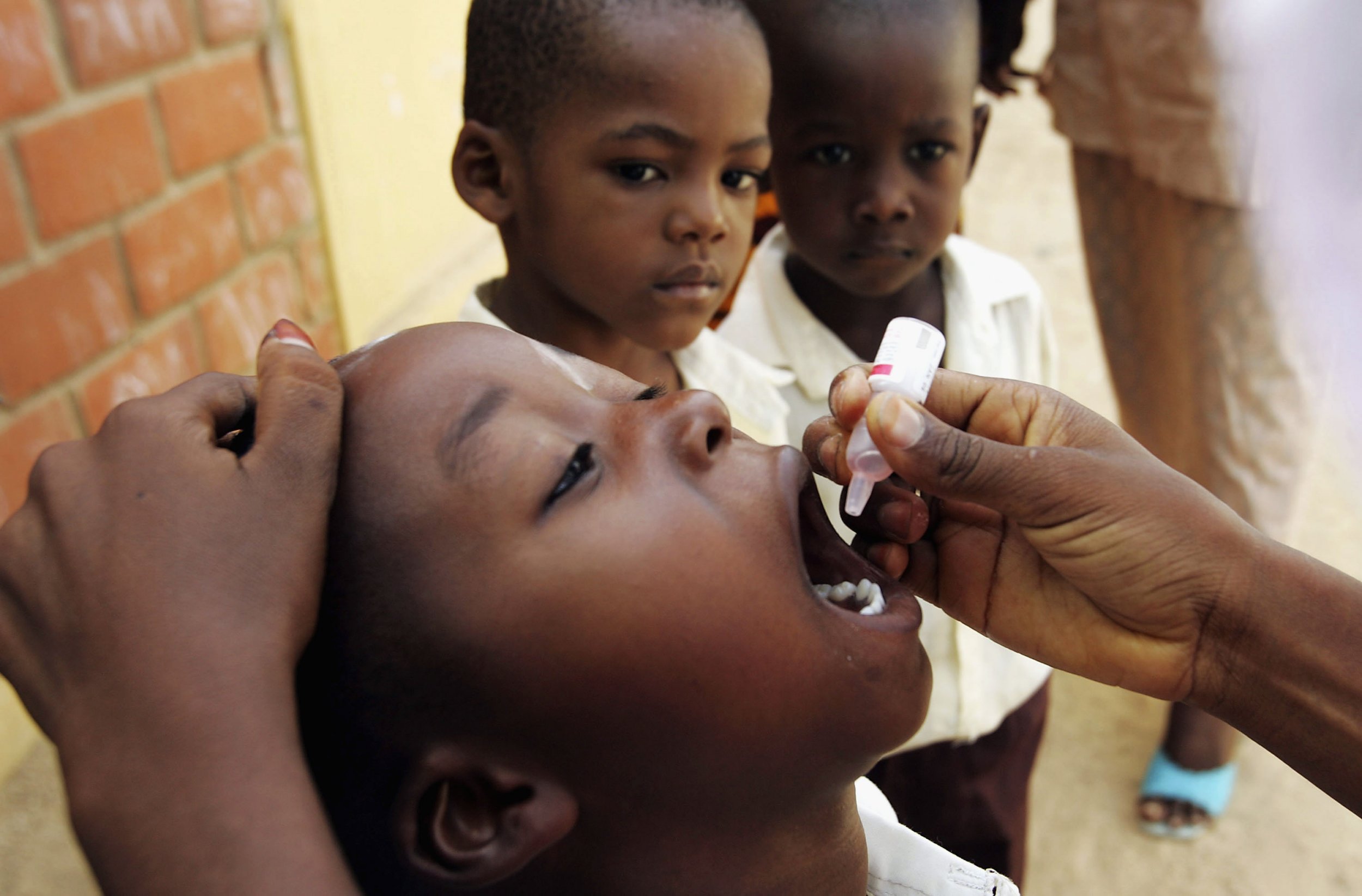 Two Nigerian children have been left paralyzed after contracting the wild poliovirus in the northeastern Borno state, in the first cases reported since 2014.
Nigeria's Health Minister Isaac Adewole confirmed Thursday that two children from the Gwoze and Jere areas of Borno had been infected with the virus and that a national emergency response plan had been activated that would see 1 million children across Borno state immediately immunized.
Adewole added that the immunization effort would extend to the neighboring states of Yobe, Adamawa and Gombe, bringing the number of children vaccinated to around 5 million.
The West African country accounted for more than half of all polio cases worldwide in 2012, but Nigeria has made huge efforts to eliminate the virus and in July celebrated two years without a case. Only 21 cases of wild poliovirus have been reported so far in 2016, with Pakistan and Afghanistan the only other countries to report outbreaks.
Polio results in irreversible paralysis in one in every 200 infections. The disease is highly contagious and is spread through contact with an infected person, particularly through contamination with their faeces. Most people infected with the virus show no symptoms but can carry the virus and silently infect others. The World Health Organization (WHO) thus considers a single case of polio-induced paralysis to be evidence of an epidemic.
Adewole said that the two cases had been discovered as a result of "strengthened surveillance," which had been made possible by the Nigerian military liberating local government areas in Borno. The northeastern state has been the epicenter of an insurgency waged by Boko Haram , an Islamist militant group that has killed tens of thousands of people and displaced more than 2 million since taking up arms in 2009.
Hundreds of health centers in Borno have been destroyed as a result of the violence and the state is verging on humanitarian disaster, with UNICEF warning in July that 50,000 children were at risk of starvation.
Suspected Boko Haram members have previously gunned down polio vaccinators in northern Nigeria and the extent of the damage in Borno has made some areas hard for vaccinators to reach. The WHO's Africa director, Dr Matshidiso Moeti, said that the organization was "deeply saddened" by the outbreak but praised the Nigerian government for its efforts to eradicate the disease.
"The overriding priority now is to rapidly immunize all children around the affected area and ensure that no other children succumb to this terrible disease," said Moeti. The cases highlight the need for vaccination programs to reach remote areas of Nigeria, including the Lake Chad region, which borders Niger, Cameroon and Chad and has been the site of multiple Boko Haram attacks.
A country is certified as polio-free after three years without active transmission, meaning that Nigeria will now have to wait until the summer of 2019, at the earliest, to achieve that status.