Nigeria: Rivers State Rerun Election Results Suspended After Deadly Violence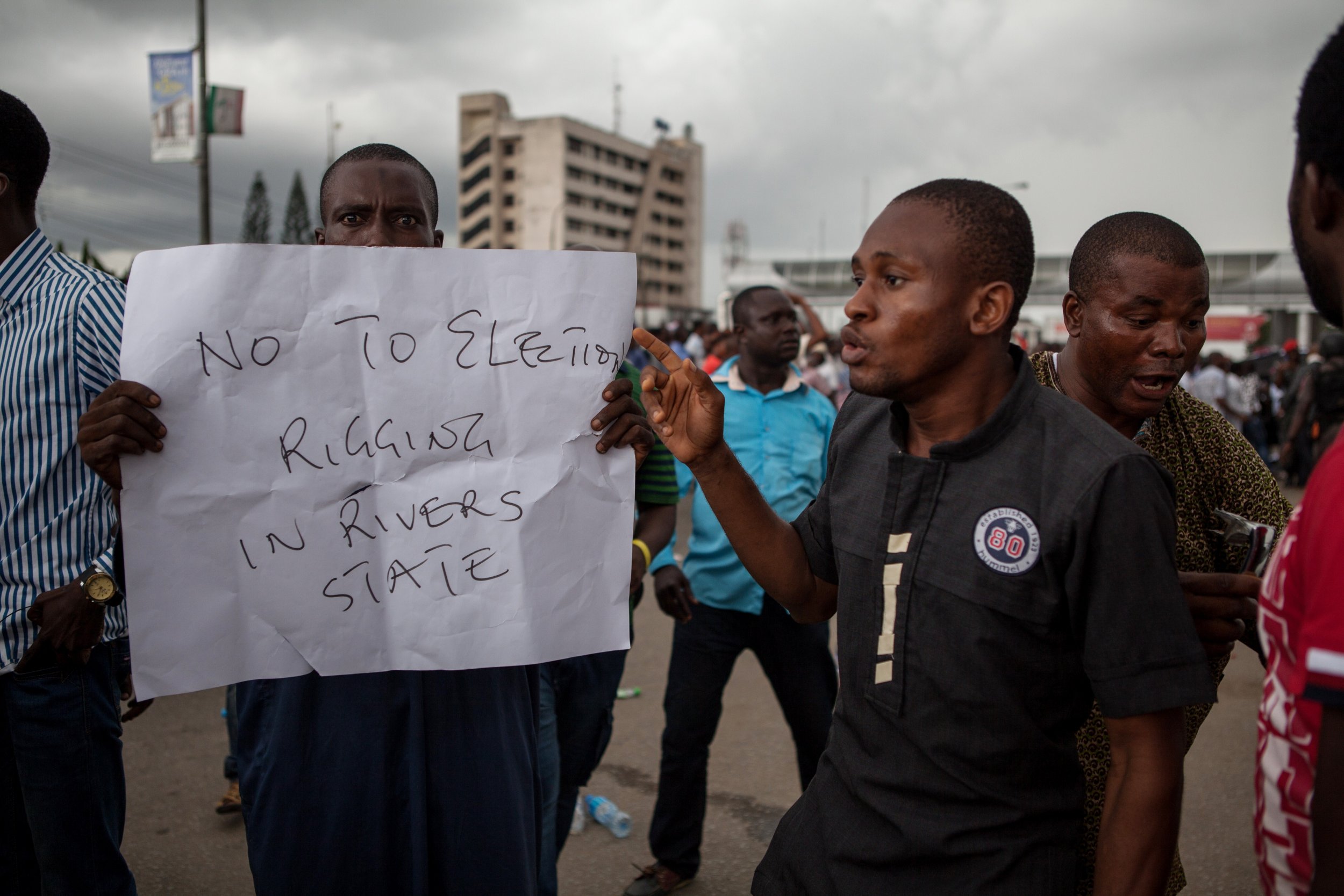 Nigeria's electoral commission has suspended the announcement of results from election reruns in the oil-producing Rivers state after deadly violence broke out around the polls.
Rivers, which is estimated to be Nigeria's second-wealthiest state behind Lagos, with a GDP of around $21 billion, held local and federal polls on Saturday after legislative elections in 2015 were annulled following allegations of corruption and violence. The ruling All Progressives Congress (APC) claimed on Wednesday ahead of the vote that 32 of its members had been killed in the run-up to Saturday's polls by a variety of brutal means, including beheading and clubbing to death. The opposition People's Democratic Party (PDP) has denied responsibility for the killings.
Offices of the Independent National Electoral Commission (INEC) were barricaded and INEC staff were abducted and fatally attacked by "well-armed thugs and miscreants allegedly acting on behalf of some politicians" on Saturday and Sunday, according to an INEC statement released on Sunday. INEC publicity director Oluwole Osaze-Uzzi said that only a small number of results could be collated and that all further announcements would be suspended. The INEC released results in nine state constituencies—with the PDP winning eight and the APC one—and one federal constituency, won by the PDP, before the announcements were stopped, Nigerian news site This Day Live reported.
Nigerian police confirmed four deaths on Saturday during the voting and said that 22 people were arrested, including high-ranking officials in the Rivers state government who are accused of attempting to rig the elections, Nigeria's Premium Times reported. The state is currently held by the PDP, whose presidential candidate Goodluck Jonathan was defeated by the APC's Muhammadu Buhari in March 2015.
Two of the four oil refineries run by the national oil company are located in the capital of Rivers state, Port Harcourt. Nigeria's economy is heavily dependent on the oil and gas sector, which comprises 35 percent of GDP and makes up more than 90 percent of the value of Nigerian exports.