Nigeria to Sell Two Jets From President's Fleet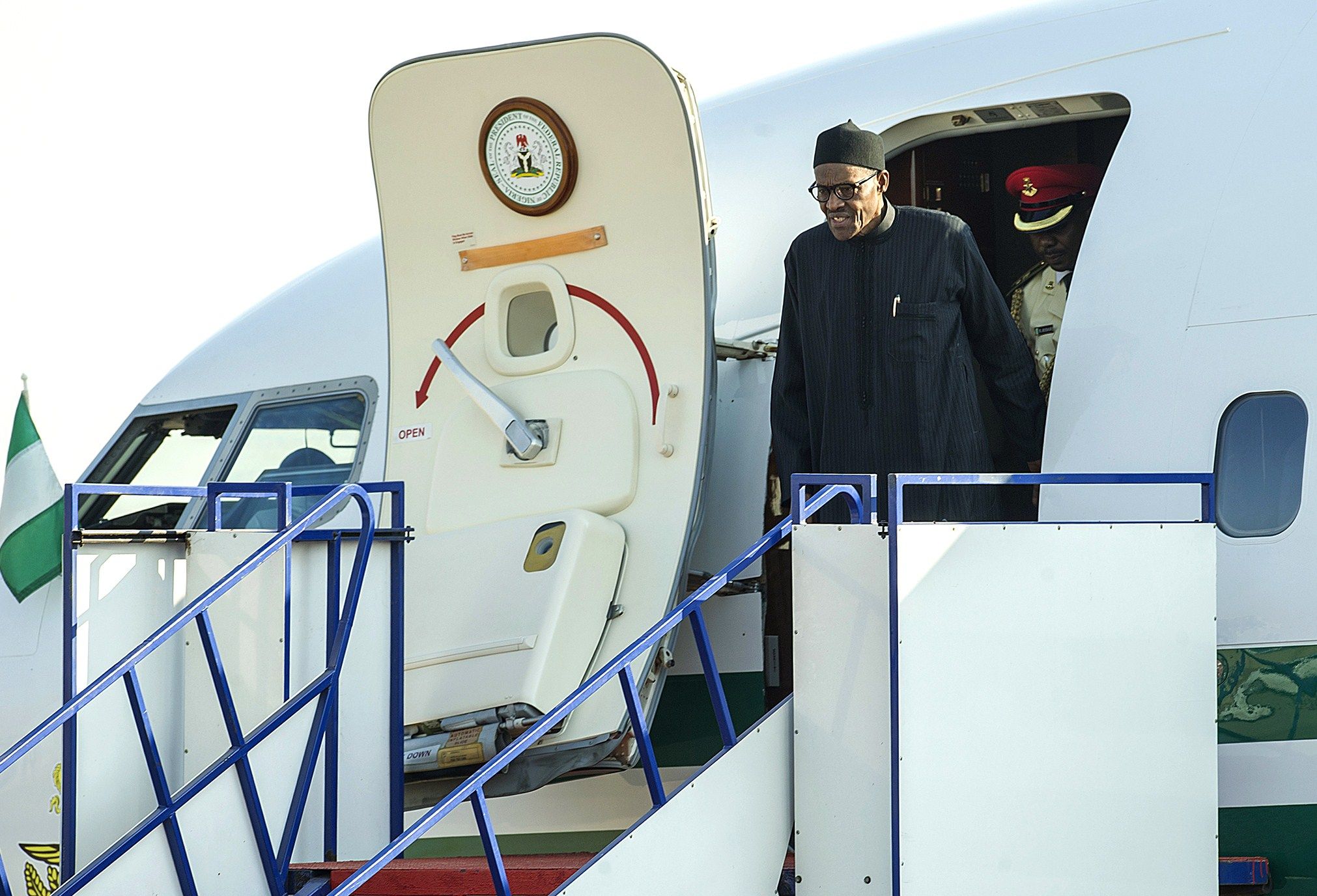 Nigeria's presidency is putting two of the jets in its fleet up for sale after President Muhammadu Buhari ordered a crackdown on waste by those in public office.
But for those concerned about how the Nigerian president will make international and long-distance domestic trips, fear not—there will still be eight planes in the presidential fleet to choose from.
Buhari's spokesman Garba Shehu announced the sale of a Falcon 7X executive jet and a Hawker 4000 plane, reportedly worth $53.8 million and $22.9 million respectively. "This is in line with the directive of President Muhammadu Buhari that aircraft in the presidential air fleet be reduced to cut down on waste," said Shehu.
Buhari has reportedly told a government committee assigned to assess the presidential fleet that he would like to have "a compact and reliable aircraft" to enable himself and other senior government officials to go on "special missions."
The adverts for the jets will ask for potential buyers to bid in U.S. dollars, according to the BBC, possibly due to the massive devaluation of Nigeria's naira in recent months. The Central Bank of Nigeria lifted a 16-month currency peg that had held the naira at 197 to a dollar in June, sending the Nigerian currency into freefall. On the black market, the value of the naira has plummeted as low as almost 500 to the dollar.
Shehu was questioned by BudgIT Nigeria, a civil society organization aimed at increasing transparency in public sector finances, about why the president still needed such a large fleet despite the proposed sale of the two jets. The presidential spokesman responded that "some of the aircrafts will be handed over to the Nigerian Air Force to boost their operations."
Buhari has led a crackdown on graft since coming to office in May 2015, which has seen various high-profile figures—including the head of the Nigerian Senate, Bukola Saraki—investigated for corruption. (Saraki denies the accusations against him.) But he faces a challenge in Nigeria, which was ranked 136 out of 168 countries in Transparency International's 2015 Corruption Perceptions Index and was described as "fantastically corrupt" by ex-British Prime Minister David Cameron—a description accepted by Buhari.