Nigeria: Senate President Saraki Calls for End to Herdsmen Violence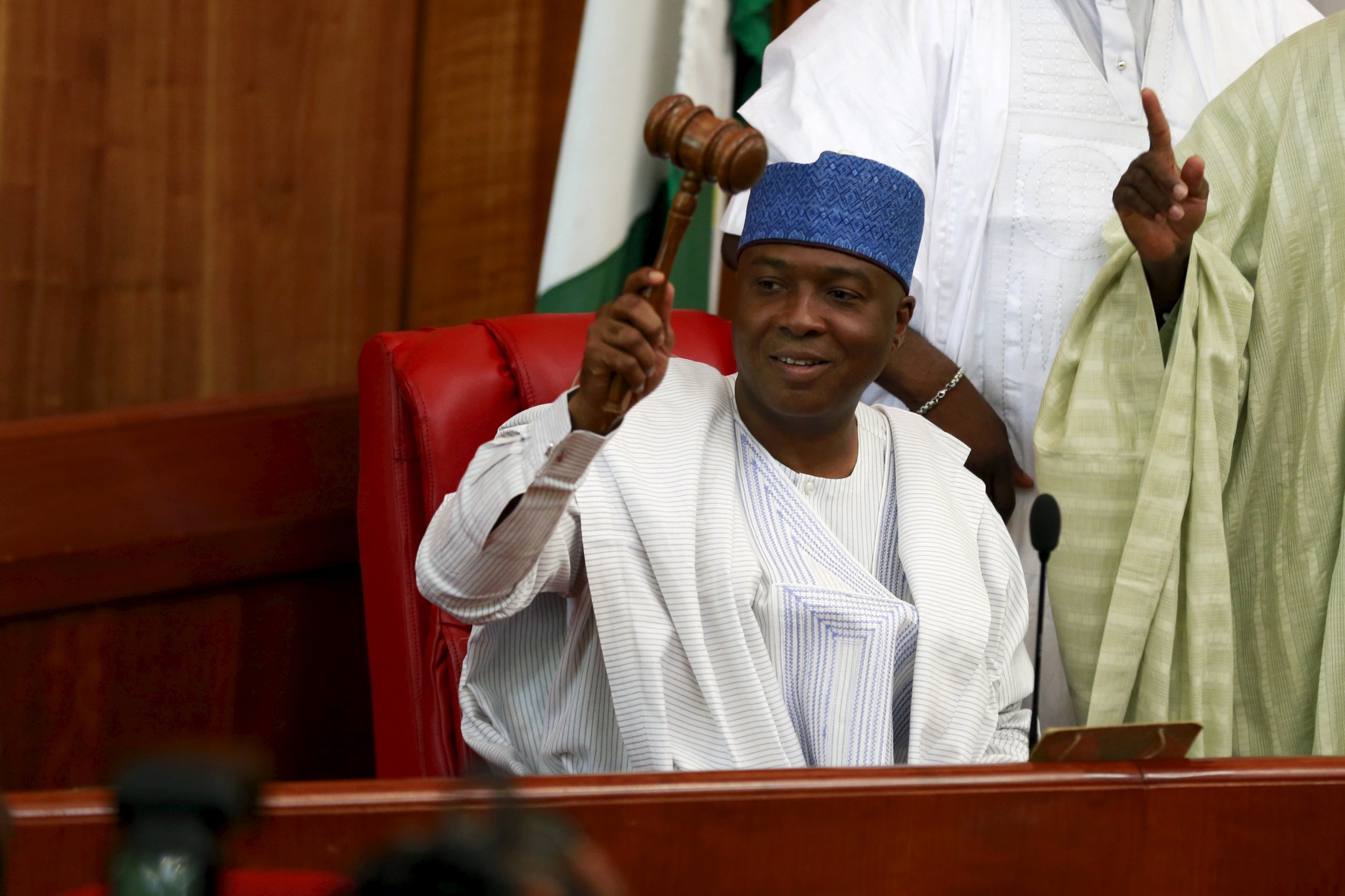 The president of Nigeria's Senate, Bukola Saraki, has demanded a swift end to the wave of violence allegedly perpetrated by predominantly Fulani herdsmen across the country.
The third most powerful politician in Nigeria behind the president and vice president, Saraki—who is currently standing trial on allegations of fraud, which he denies—ordered a senate committee on agriculture to fast-track a public hearing on the violence, which has claimed hundreds of lives in 2016 alone. Saraki tweeted that addressing the conflict was necessary to safeguard Nigeria's unity.
Herdsmen mostly from the Fulani ethnic group have clashed with settled farming communities on numerous occasions in 2016, in a conflict reportedly motivated by competition for scarce resources but which also contains an ethnic element. At least five people were killed on Monday after armed herdsmen ransacked a community in Nigeria's southern Enugu state, according to the state police. Nigerian President Muhammadu Buhari ordered an inquiry in February after similar clashes in Benue state, central Nigeria, which reportedly resulted in hundreds of deaths.
Low-level violence between herdsmen and farmers also has a massive economic cost for Nigeria. Four of the worst-affected states—Benue, Plateau, Kaduna and Nassarawa—stand to gain up to $13.7 billion annually in macroeconomic benefits if the conflict were reduced to near zero, a series of 2015 reports by global humanitarian agency Mercy Corps found.
Taken as a whole, attacks by Fulani herdsmen resulted in 1,229 casualties in 2014, a massive increase from the 63 recorded in 2013, according to the Institute for Economics & Peace Global Terrorism Index 2015. Analysts, however, have cautioned against grouping the attacks together under a single perpetrator and against classifying Fulani herdsmen as an organized militant group.
The Fulani is a disparate, mostly Muslim ethnic group spread across West Africa. Also known as Fula or Peul, Fulani people have traditionally led nomadic lifestyles as cattle herders following their livestock's migratory patterns. They have clashed with a wide range of ethnic communities, including fellow Muslims such as the Hausa and Christian communities in Nigeria.