Nigeria: Suicide Bombers Kill at Least 22 at Mosque in Boko Haram's Birthplace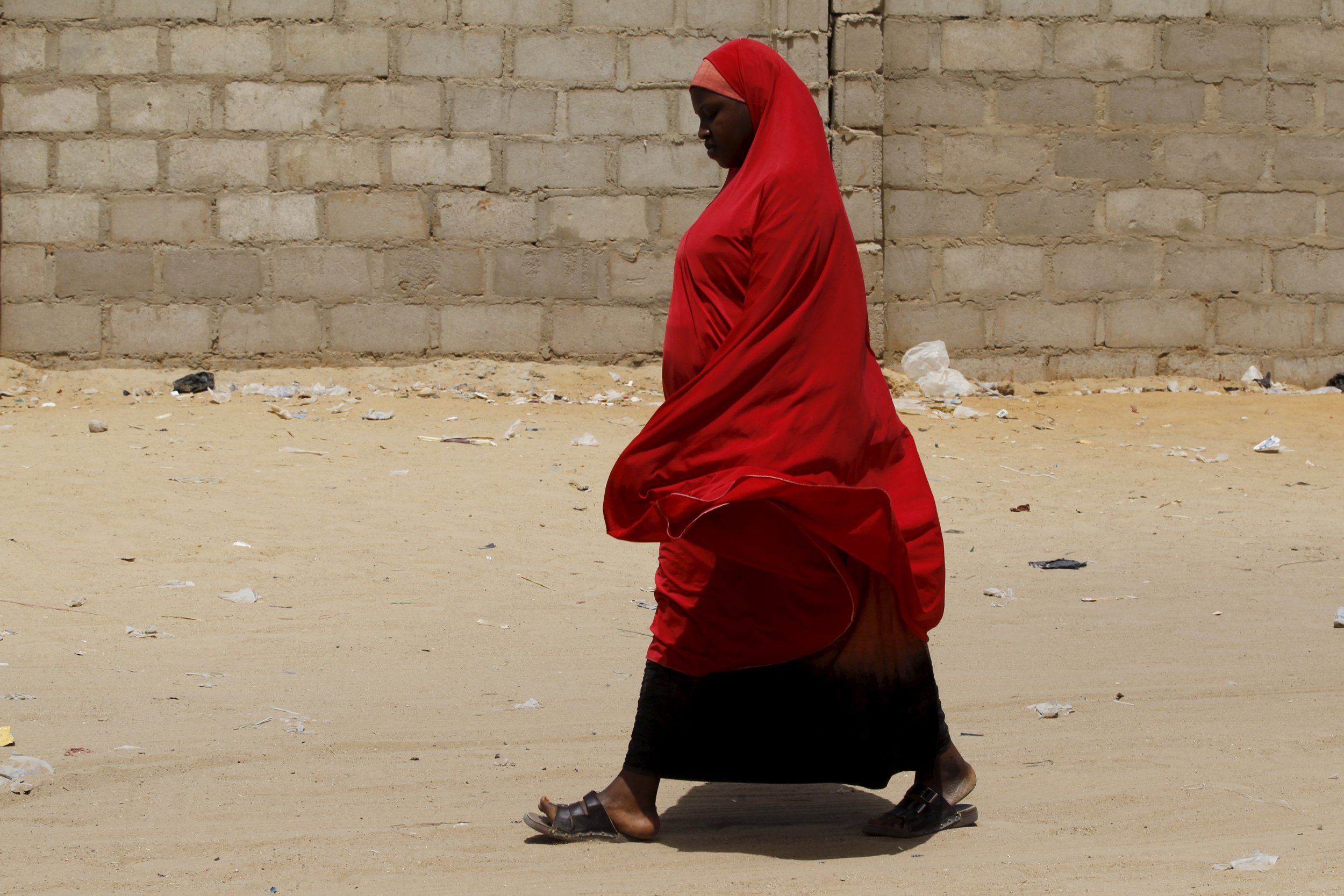 At least 22 people were killed when two female suicide bombers struck at a mosque on the fringes of Maiduguri, the northeast Nigerian city that is considered the birthplace of Boko Haram.
Worshippers were attending dawn prayers on Wednesday when one bomber blew herself up inside the mosque in Umarari and the other detonated outside as survivors fled, said Abba Aji, coordinator of a civilian self-defense group, AP reported. A further 17 people were taken to hospital with injuries, said Abdul Mohammed of the State Emergency Management Agency.
No group has claimed responsibility for the attack but Nigerian defense spokesman Brigadier General Rabe Abubakar tells Newsweek by phone that there is "no doubt" that Boko Haram was responsible. "That's the only way they could maintain relevance, they do this kind of thing to continuously induce fears in the minds of citizens," says Abubakar. "But it does not mean they are a force to be reckoned with at all."
Abubakar says that the suicide bombers were disguised as worshippers and calls on Nigerians to remain vigilant and report suspicious persons to the police or military.
Boko Haram launched its first attacks in 2009 in Maiduguri and has since waged an insurgency against the Nigerian government in northeast Nigeria, killing some 20,000 people and displacing more than 2 million. Nigerian President Muhammadu Buhari said in December 2015 that the Nigerian military had "technically" defeated the armed group—which pledged allegiance to the Islamic State militant group (ISIS) in March 2015—but Boko Haram has continued to carry out attacks in Nigeria and neighboring countries.
The militant group has not attacked Maiduguri since late December 2015, when a series of suicide bombings killed almost 50 people in the city where the Nigerian military's counter-terrorism operation has its headquarters. Prior to Wednesday's attack, Boko Haram had killed 151 people so far in the first three months of 2016, according to the Council on Foreign Relations' Nigeria Security Tracker.