Nigeria: Suicide Bombing Suspect in Cameroon Not Chibok Girl, Say Parents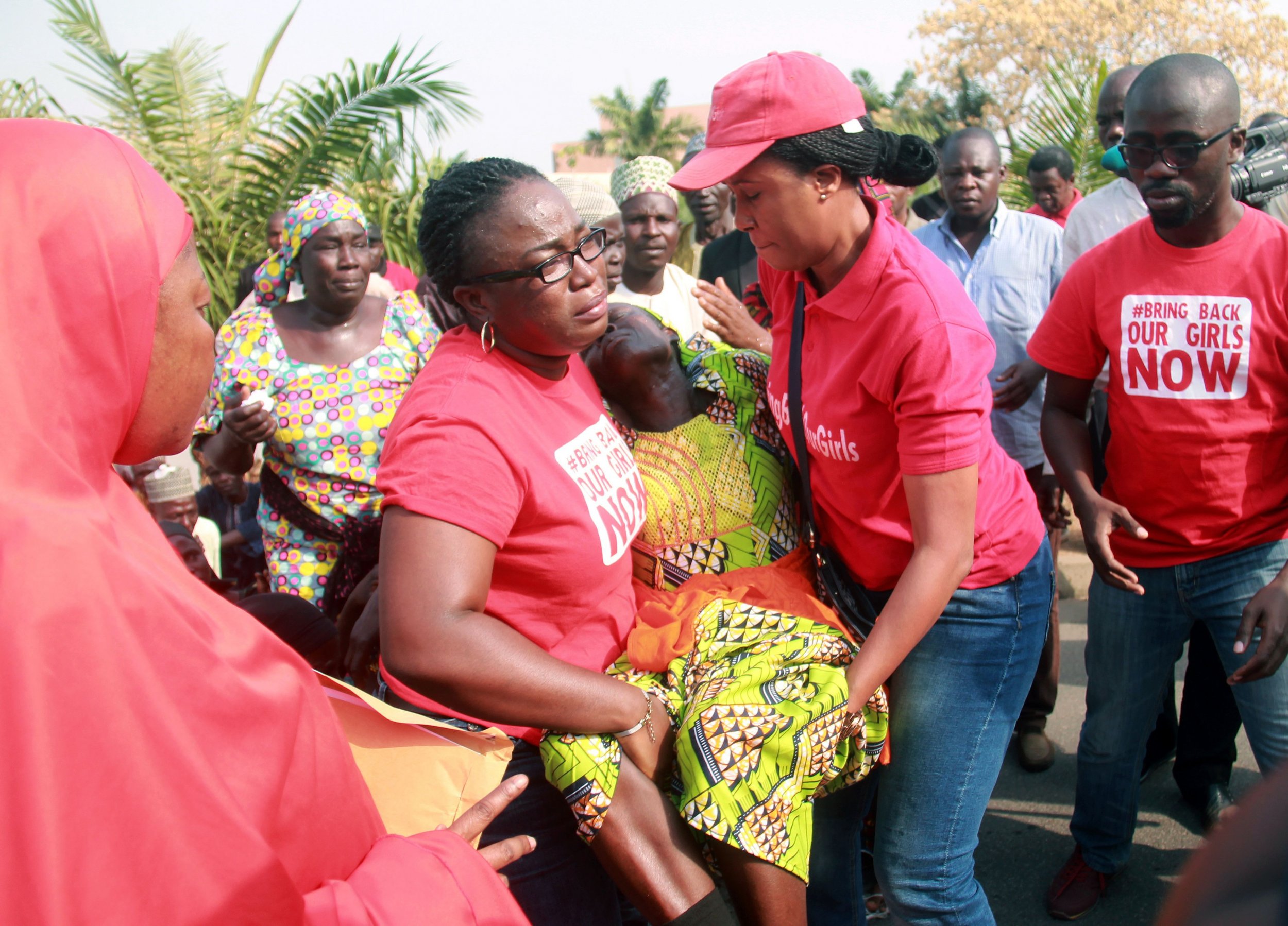 Parents of the missing Chibok girls have confirmed that a would-be suicide bomber being held in Cameroon is not one of the more than 200 schoolgirls abducted by Boko Haram.
The young girl was arrested in Limani in northern Cameroon on Friday along with an older woman, both of whom were carrying explosives and apparently about to blow themselves up.
The younger girl claimed to investigators that she was one of the 276 schoolgirls abducted from their school in Chibok, Borno state in northeast Nigeria by Boko Haram militants in April 2014. While 57 of the girls have escaped, 219 are still missing almost two years after their kidnapping.
The Murtala Muhammed Foundation (MMF), an advocacy group that partnered with the Nigerian government to identify the girl, said in a statement on Wednesday that three representatives of parents of the Chibok girls had assessed photographs of the girl and concluded that she did "not fit the description of any of the missing daughters from Chibok," according to Reuters.
MMF chief executive Aisha Muhammed-Oyebode said that the Nigerian government had informed her group that the girl had later identified herself as 12 years old and from Maiduguri. The girl claimed she was abducted from Bama, a town 60 kilometers (40 miles) away from Maiduguri, when Boko Haram overran the town in September 2014. Bama was liberated from Boko Haram's control in March 2015.
Nigerian President Muhammadu Buhari ordered a new probe into the Chibok abductions in January after coming under pressure from the Bring Back Our Girls advocacy group for the Nigerian government's failure to recover any of the girls.