Nigeria's Anti-Corruption Agency Finds $43 Million in Cash at Lagos Apartment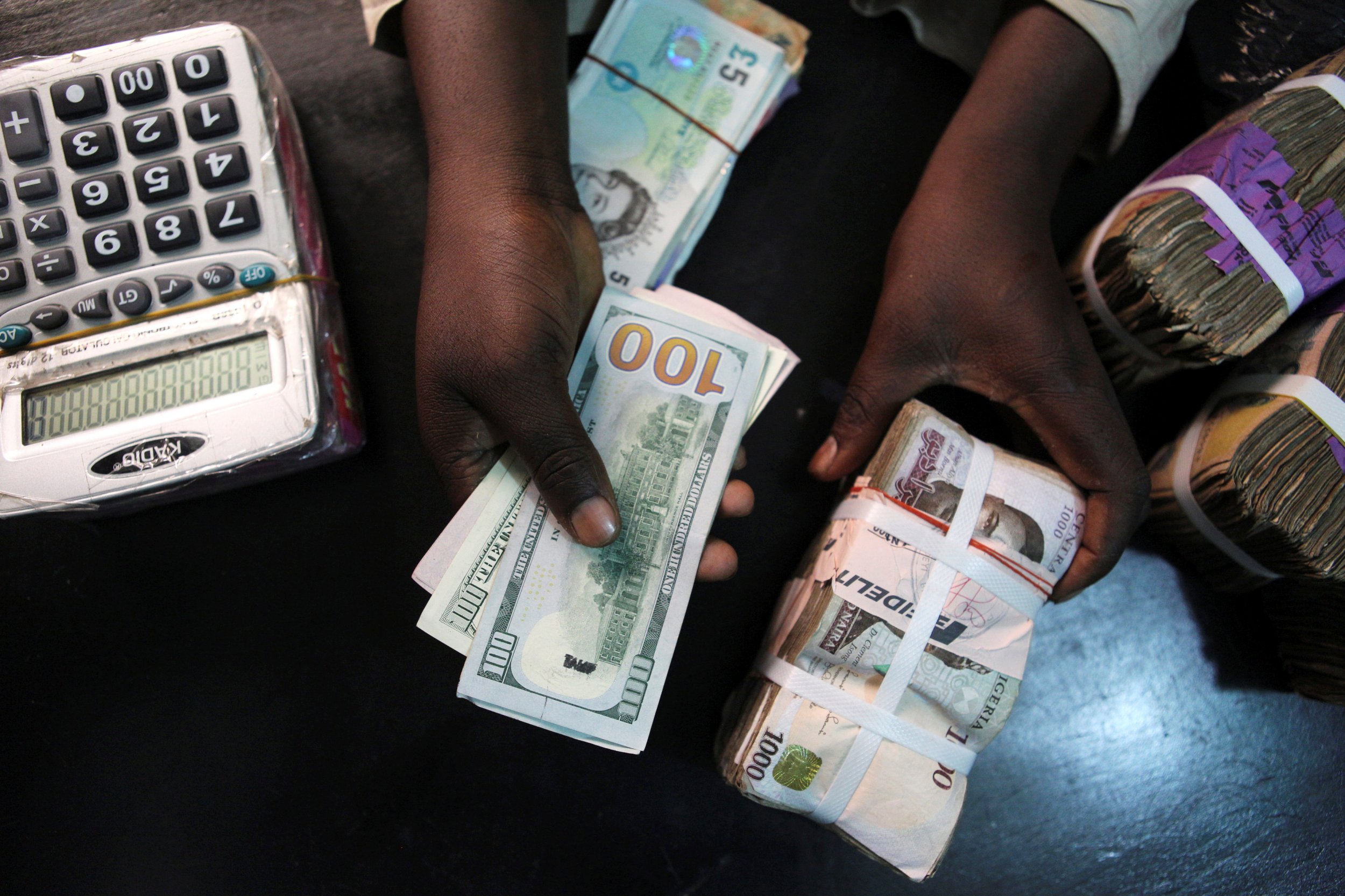 Nigeria's anti-corruption agency seized more than $40 million of suspect cash from an apartment in the country's commercial center Lagos on Wednesday.
The Economic and Financial Crimes Commission (EFCC) said in a statement that it had been tipped off about people going in and out of the apartment with suspicious bags.
When they raided the apartment, EFCC officials found $43.4 million in U.S. dollars, £27,800 in British sterling ($34,900) and 23.2 million naira ($76,00).
Nigeria has a history of corruption and President Muhammadu Buhari has pledged to reclaim stolen assets in the West African country. Several high-profile officials are facing trial for corruption, but no major convictions have been achieved since Buhari came to power in May 2015.
The apartment was in the upmarket Ikoyi suburb of Lagos, Nigeria's biggest city, which has an estimated population of more than 20 million. The EFCC said one of its sources had reported a "haggard" woman had appeared at the apartment on several occasions, carrying bags.
Anti-corruption officials questioned guards at the building, who said that no one lived at the apartment. The apartment was locked and EFCC agents had to force entry. They found the money in two bedrooms; in one, filing cabinets containing cash were found hidden behind wardrobe panels.
The EFCC said it was investigating the source of the funds, which it believes to be the result of "unlawful activity."
The Nigerian government claimed in 2016 that $10 billion worth of cash and assets had been earmarked for recovery under the Buhari administration. Nigerian authorities have also urged foreign governments and banks to cooperate with the return of state funds looted abroad.