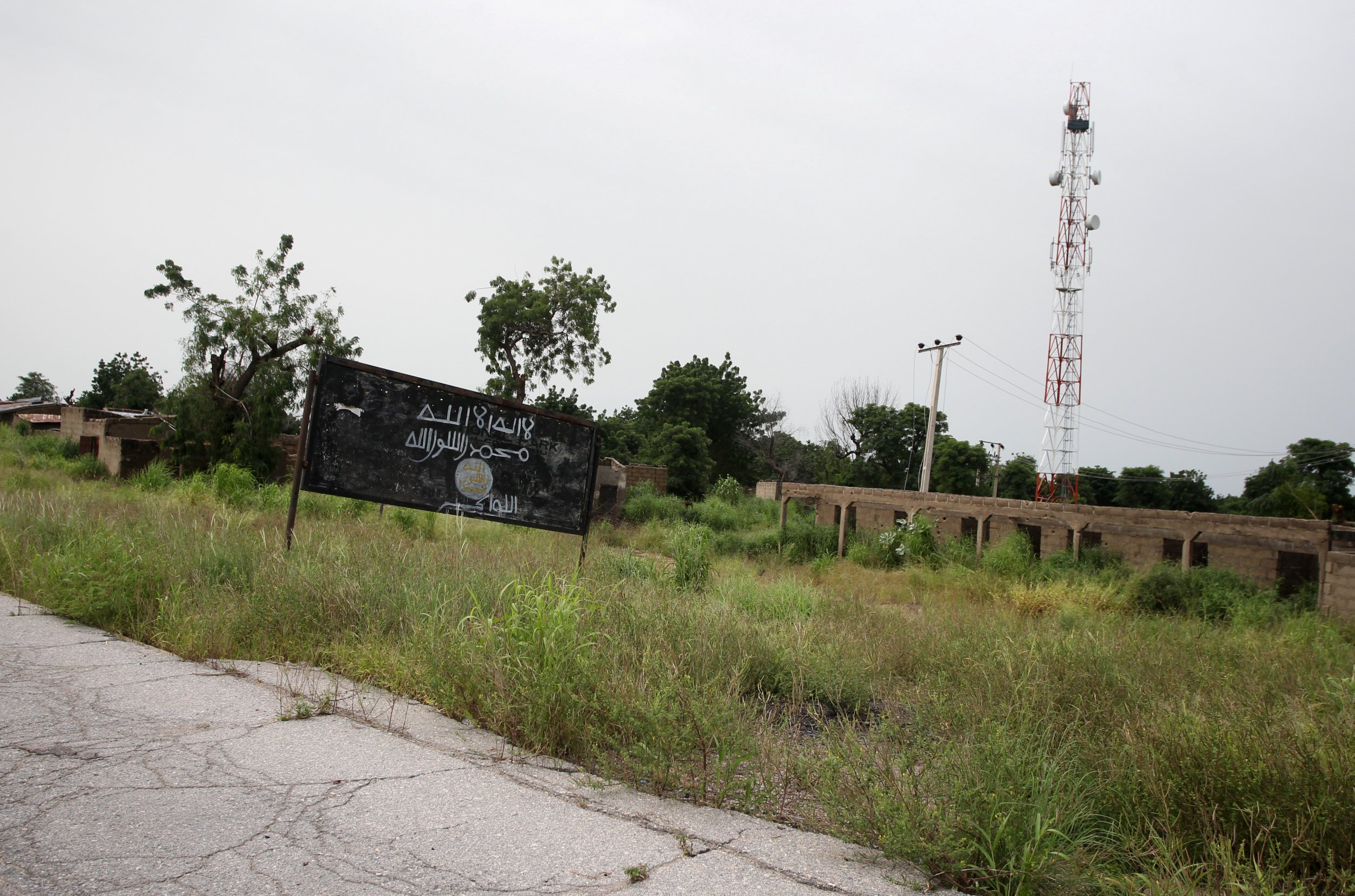 The Nigerian army freed almost 2,000 civilians from Boko Haram-controlled areas in the past week, according to the officer commanding operations against the militant group.
Troops rescued 1,880 civilians from enclaves of the militant group in Sambisa Forest, north-east Nigeria between December 14-21, Major-General Leo Irabor said at a press conference in the group's former stronghold of Maiduguri on Wednesday. The military also arrested 564 suspected members of Boko Haram during the same period.
Boko Haram launched an armed insurgency against the Nigerian government in Maiduguri in 2009, seeking to establish a hardline Islamic caliphate in the country's majority-Muslim north. The group has killed tens of thousands of people and at one point controlled territory roughly equivalent to the size of Belgium, but has been pushed back by a Nigerian military operation and a regional joint task force.
The group is now circumscribed to Sambisa Forest. Nigerian President Muhammadu Buhari recently asserted that Boko Haram is no longer in control of a single local government area in Nigeria, and that the military was conducting clearing operations in its final enclaves.
The militant group has also been hit by infighting after the Islamic State militant group (ISIS)—to which Boko Haram pledged allegiance in 2015—appointed a new leader of the Nigerian group, one Abu Musab al-Barnawi. Boko Haram's longtime leader, Abubakar Shekau, rejected the appointment, and there have been reports of clashes between fighters allied to Shekau and those aligned with ISIS.
But despite its setbacks, Boko Haram remains a potent threat to civilians in north-east Nigeria and the neighboring countries in the Lake Chad region. Two female suicide bombers suspected of affiliation to Boko Haram killed at least 30 people in the town of Madagali, in the north-eastern Adamawa state, on December 9. The United Nations also doubled its appeal for humanitarian aid for the region to $1bn recently, saying that almost 7 million people were in need of life-saving assistance.