Nigerian Army Still Looking for Suspects in Colonel's Abduction and Murder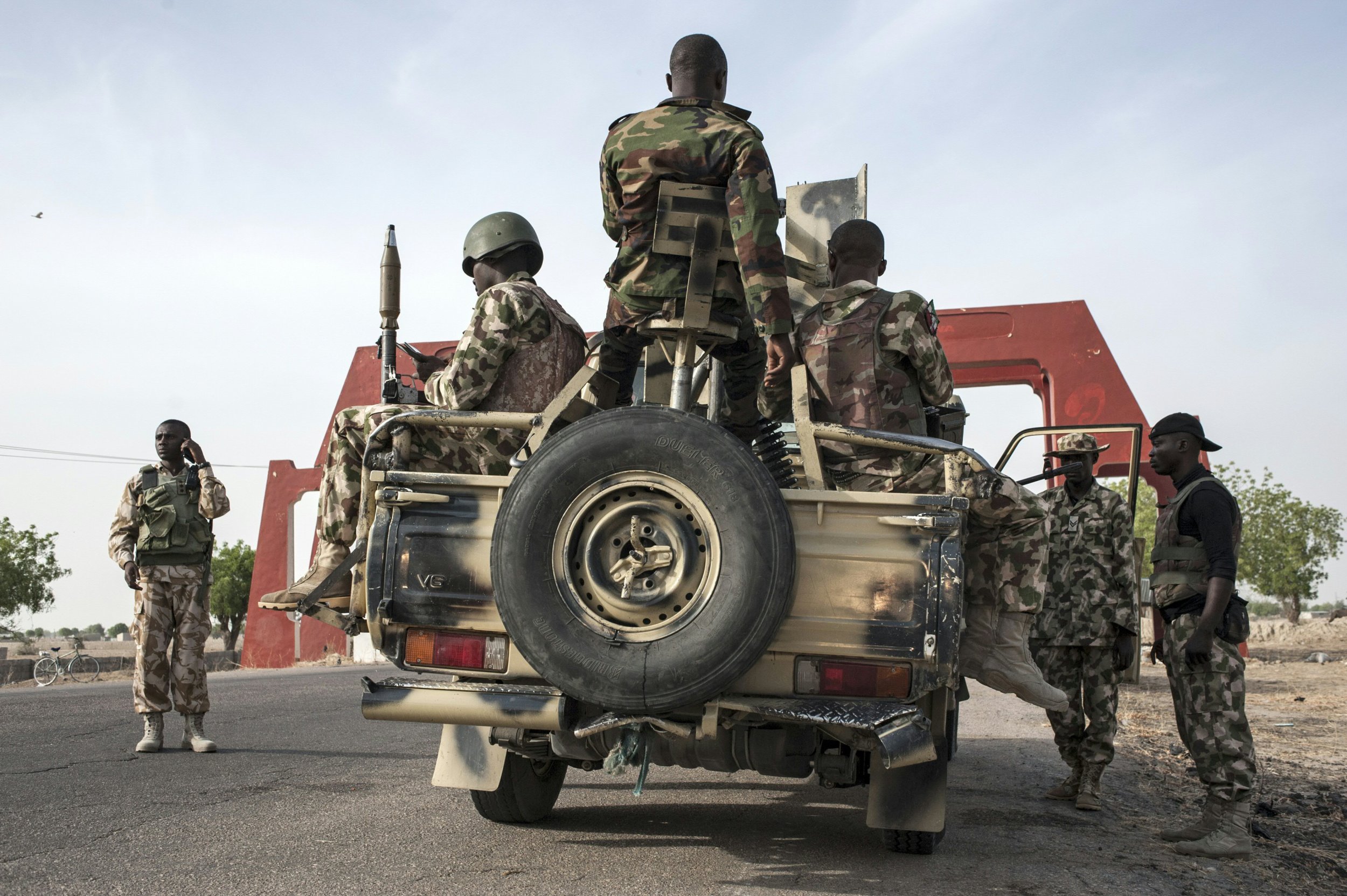 Nigeria's military still does not know who was behind the abduction and murder of a senior army officer, the country's defense spokesman told Newsweek.
The Nigerian army announced on Tuesday that Colonel Samaila Inusa, who was abducted on Sunday, had been found dead. Inusa had been kidnapped from his car near Kamazo on the Kaduna Refinery Road in the northern Kaduna state. His wife was also in the car, but the abductors let her go free. The army said that Inusa was likely killed on the same day he was taken, since his body was already decomposing when it was found on Tuesday.
Brigadier General Rabe Abubakar told Newsweek on Wednesday that while the army had not yet apprehended those responsible—despite issuing a 1 million naira ($5,000) reward for information about the incident—he was confident the perpetrators would be brought to justice. "We know we will get them by the grace of God," says Abubakar, who adds that Inusa's funeral is scheduled for Wednesday.
Abubakar did not comment on allegations that the kidnapping was a revenge attack carried out by members of the Islamic Movement in Nigeria (IMN), a Shiite sect based in the city of Zaria in Kaduna state. Nigeria's This Day newspaper cited unnamed intelligence sources claiming that the kidnapping could have been retaliation by IMN members after their group clashed with the army in Zaria in December 2015, a fight that resulted in hundreds of deaths and the ongoing detention of the movement's leader, Sheikh Ibrahim Zakzaky.
The IMN's media spokesman Ibrahim Musa rejected the allegations in a statement issued on Monday, claiming that the report was aimed at "painting the IMN black" and accusing the Nigerian government of propagating false information about the movement. "We wish to categorically state here that the Islamic Movement in Nigeria...has never, is not and will never engage in any form of crime to meet any of its objectives. Crime and criminal activities are fundamentally sinful and are not in our character," said Musa.