Nigerian Army Rescues More Than 800 Boko Haram Hostages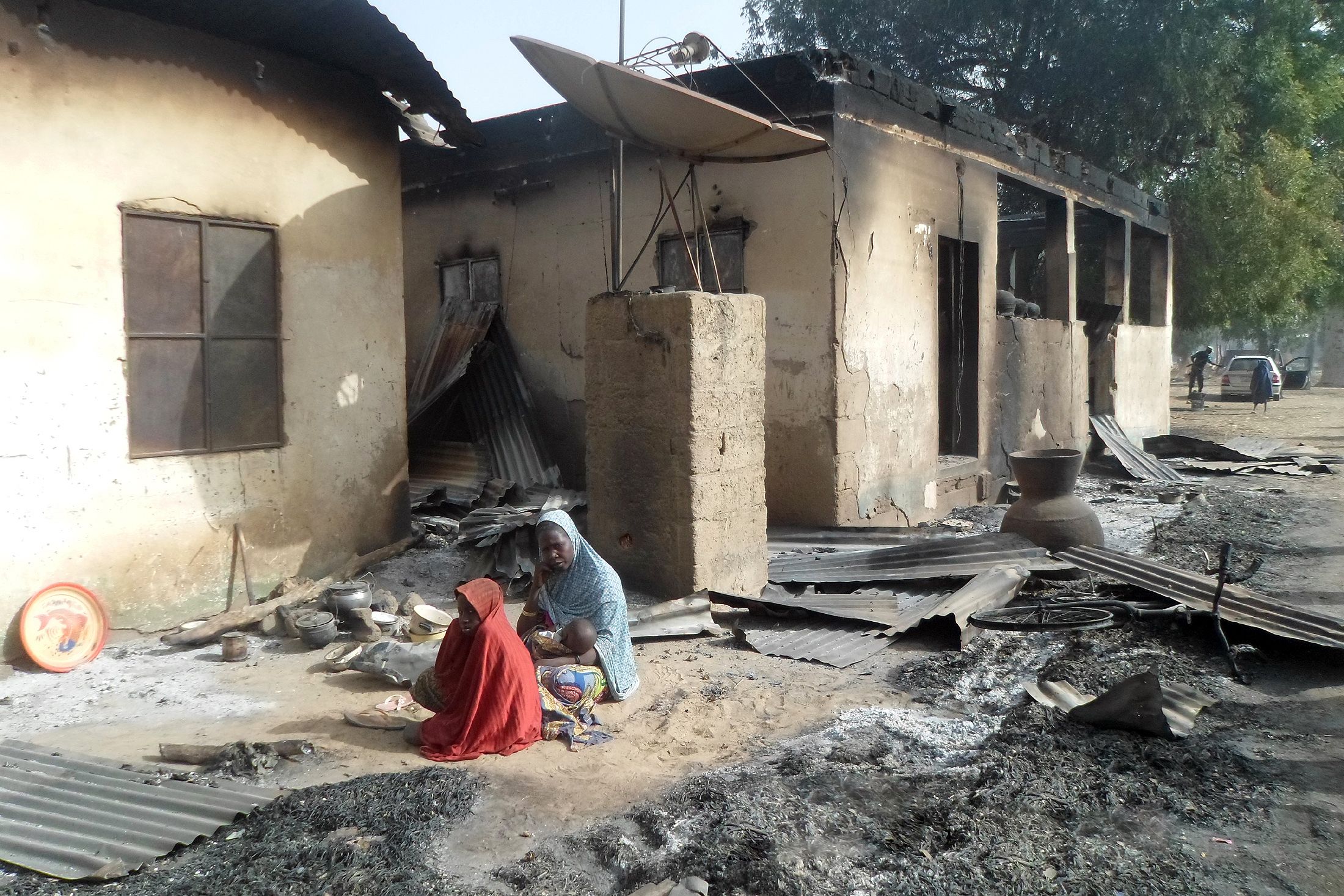 Nigerian forces have freed more than 800 hostages being held by the radical Islamist group Boko Haram in a number of villages in the country's northeastern state of Borno, the military said on Thursday.
The military rescued 520 hostages from the village of Kusumma on Tuesday after clashes with Boko Haram and 309 hostages from 11 villages elsewhere in Borno state.
"The gallant troops cleared the remnants of the Boko Haram terrorists hibernating in Kala Balge general area," army spokesman Sani Usman said in a statement released to AFP news agency. He added that 22 "terrorists" were killed in the operations and they had retrieved some of the group's weapons and a motorcycle.
The rescue came on the same day that the radical Islamists kidnapped 16 women, including two girls, from the northeastern state of Adamawa.
"We received reports of the kidnap of 14 women and two girls by gunmen believed to be Boko Haram insurgents near Sabon Garin Madagali village", Adamawa state police spokesman Othman Abubakar told AFP.
The group, which pledged allegiance to the Islamic State militant group (ISIS) and rebranded itself as the Islamic State West Africa Province in 2015, has killed thousands and displaced millions of Nigerians in a seven-year-long insurgency that is attempting to create a radical Islamic state in northeastern Nigeria. The insurgency has also affected surrounding countries, drawing in Cameroon, Chad and Niger into the conflict.
Boko Haram's elusive leader Abubakar Shekau on Thursday appeared in a new video, which could not be independently verified, for the first time since March 2015, when he made the ISIS pledge in an audio message.
The video, shared on social media and distributed on YouTube, shows Shekau holding an automatic weapon next to an ISIS flag. He appears to signal that it may be time for change at the top of the militant group's leadership seven years after he took over from the group's founder Mohammed Yusuf.
"This is my desire: that whoever sees this will hear nothing but greetings between me and you. Only Allah knows the rest, as you believed [and] as you submitted. For me the end has come," he says in the poor-quality video.