Nigerian Authorities Search For People Who Came Into Contact With Ebola Victim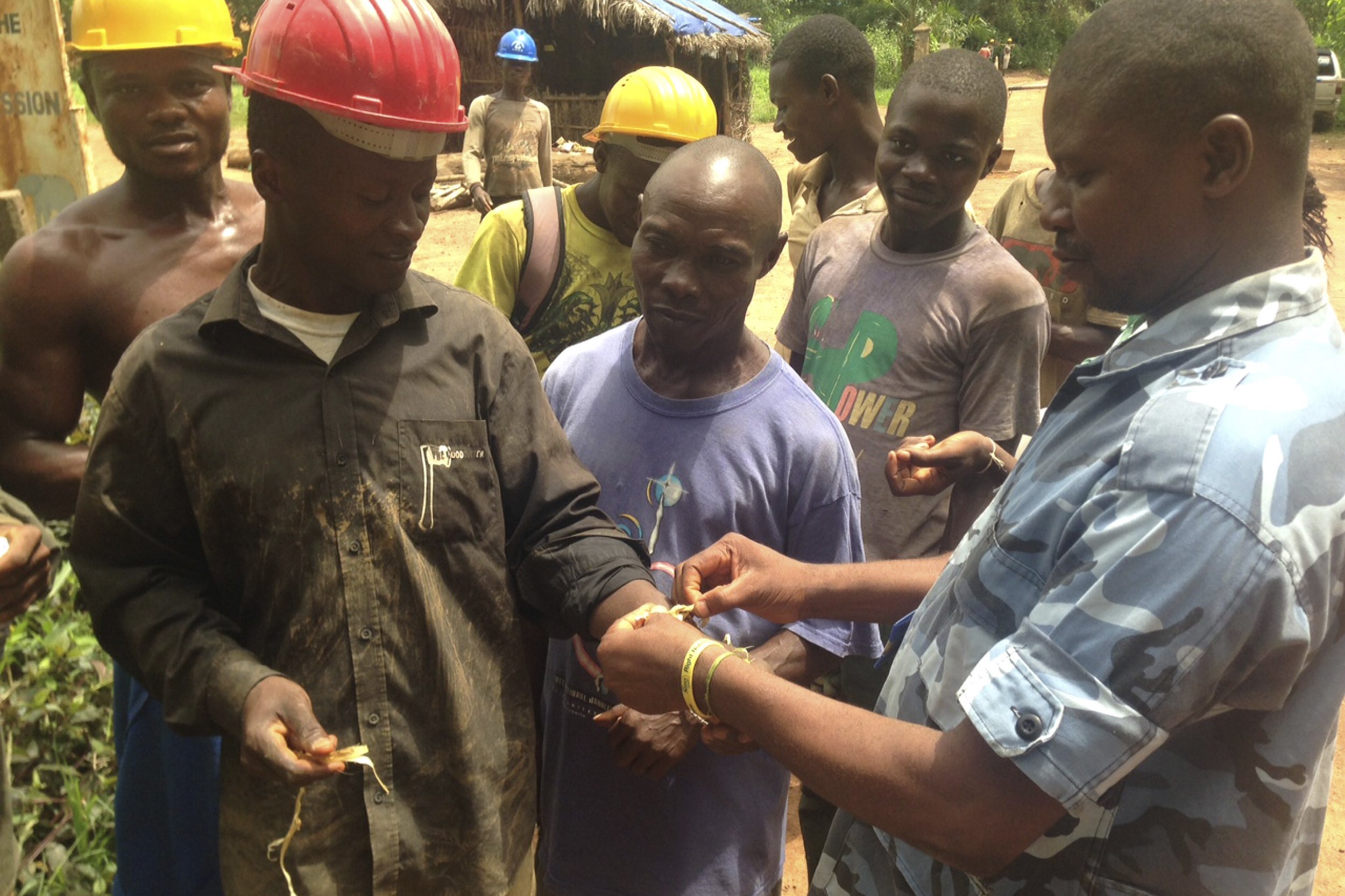 The search is on for the passengers and crew who may have been on the same flights as Patrick Sawyer, a man who died in Nigeria after contracting the deadly Ebola virus.
Sawyer, a consultant to the Liberian finance ministry and an American citizen, was working on a development project in Liberia when he became ill with vomiting and diarrhea, and was quarantined in Lagos, The Telegraph reports. Sawyer was reportedly en route to visit his children in Minnesota. As Ebola, which has a 21-day incubation period, becomes contagious once symptoms start to show, there is now grave concern that Sawyer may have exposed multiple sets of plane passengers and crew to the disease, who then flew on to other places.
Liberian President Ellen Johnson Sirleaf, who called Ebola a "national health problem," closed most of the country's borders over the weekend to reduce transmission of the disease, reports CNN.
Nigerian authorities say that they have found 59 people who came into contact with Sawyer, and 20 of those have been tested for Ebola. But while there is concern over the disease spreading, Ebola cannot be caught by breathing the same air; instead, it requires direct contact with bodily fluids.
A leading doctor from Sierra Leone who specialized in Ebola care has also died less than a week after getting diagnosed with the disease, it was reported today. Sheik Umar Khan treated more than 100 patients suffering from the disease, and was deemed a "national hero" by the country's health ministry, Reuters reports. In Sierra Leone, there have been 219 deaths and 454 cases, the highest number of cases among the three countries affected, according to data from the World Health Organization.
An American doctor who has also been infected has seen his condition worsen, the Guardian reports. Dr. Kent Brantly, 33, who has spent the past several months treating Ebola patients in Monrovia, Liberia, is now "fighting for his own survival," the Guardian reports. Brantly is in stable and very serious condition, reports the Indianapolis Star.
In an email sent to Dr. David McCray, director of maternal-child health at John Peter Smith Hospital in Fort Worth, Brantly wrote, "I'm praying fervently that God will help me survive this disease." He also asked for prayers to be directed towards another American victim of the Ebola virus, health worker Nancy Writebol.
The current Ebola outbreak in West Africa is the worst in history, and has so far killed more than 670 people in Guinea, Sierra Leone and Liberia. There is no cure for the disease, and the mortality rate can be up to 90 percent, according to the World Health Organization.
The Centers for Disease Control and Prevention said yesterday that Ebola poses little risk to the American population, and that the likelihood of the outbreak spreading beyond West Africa remains low.