Nigerian Government Forced Into Climbdown Over Eight-Day Fuel Shortage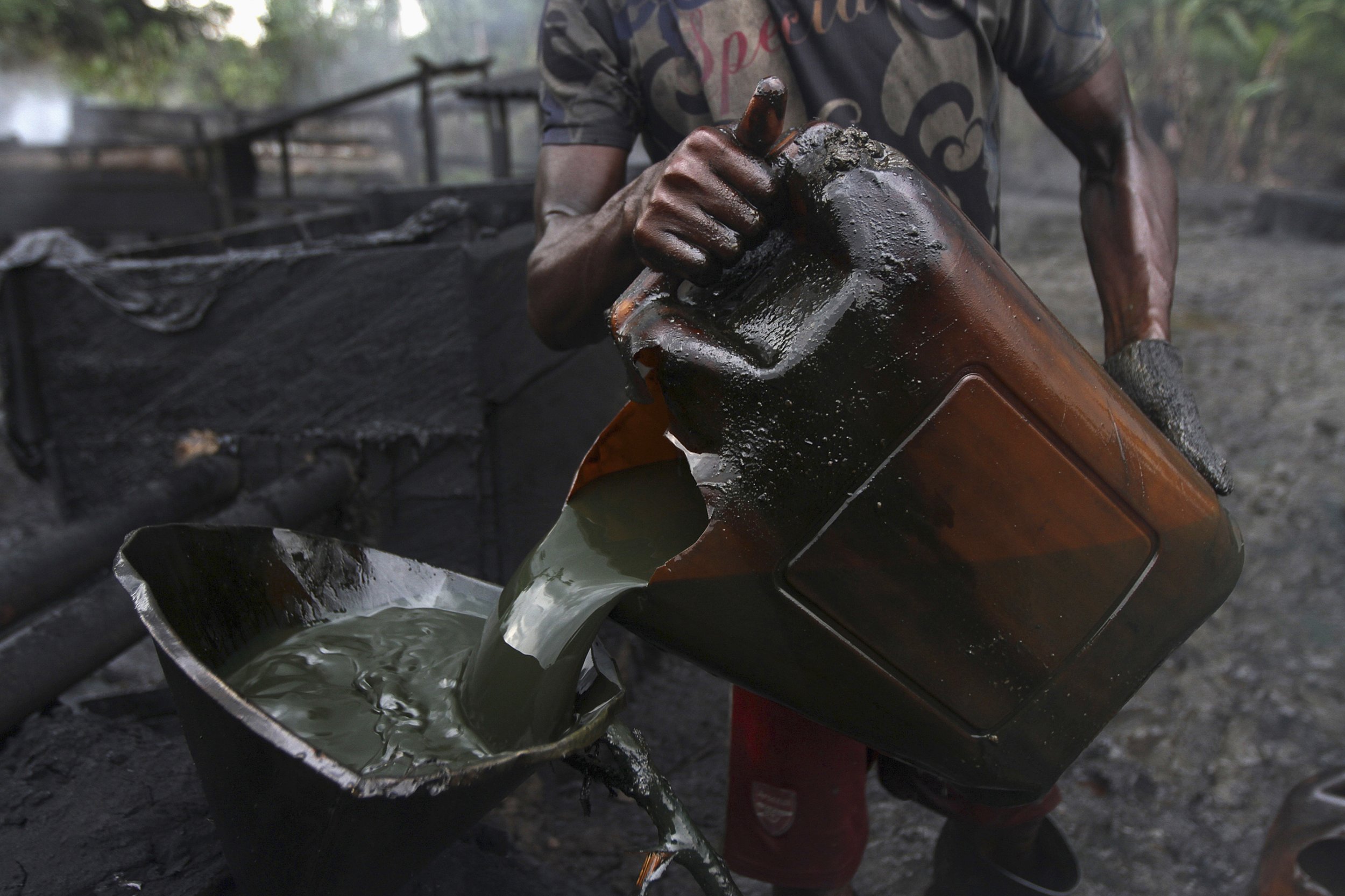 Nigeria, Africa's biggest oil-producing nation, has been hit by an eight-day fuel shortage just weeks before their presidential election, forcing the ruling government to pay 30 billion naira ($158 million) to the disgruntled oil marketing companies who were withholding fuel deliveries.
Earlier this week, Nigerian finance minister Ngozi Okonjo-Iweala denied that the fuel shortage was caused by the government's refusal to pay the companies. However, she yesterday revealed that the Nigerian government had agreed to pay them 30 billion naira ($158 million) to cover the companies' losses caused by the cut in fuel prices in January and a devaluation of the naira last December.
"We will pay [the fuel marketers] the exchange rate differentials that have been calculated by the PPPRA [Nigeria's Petroleum Product Pricing Regulatory Authority]. We are ready to release 30 billion naira," Okonjo-Iweala told state radio.
In January, the ruling People's Democratic Party (PDP) party, led by president Goodluck Jonathan, cut the price of fuel to 87 naira ($0.40) per litre from 97 naira ($0.49), causing oil importers to lose out.
The governor of the Central Bank of Nigeria, Godwin Emefiele, then caused further dismay by devaluing the naira by 10% last December, making imports - traded in U.S. dollars purchased from the central bank's foreign exchange reserves - more expensive. The result of these events has been that the oil marketing companies have held on to their supplies instead of delivering it to fuel stations, demanding that the government compensate them for losses.
Local Nigerian media outlets reported lengthy queues forming outside petrol stations in the last week, in cities such as Lagos and the capital Abuja, with some consumers having to wait as long as five hours to get fuel. The shortage has been described by the country's Premium Times newspaper as "one of the most serious in recent years". Although fuel shortfalls are not uncommon they usually only last a few days, this shortage lasted longer than a week.
A source close to president Jonathan, speaking on condition of anonymity, said that the government paid the fuel marketing companies because it is their responsibility to ensure that the Nigerian people have access to fuel.
"It has an effect on daily life. A fuel shortage is not good at any time," the source said. "It's the responsibility of the government to make sure that people get fuel so it is a challenge at any time. Obviously, during the elections it is particularly sensitive."
However, the shortage sparked criticism of the ruling PDP government by opposition All Progressives Congress (APC) leader Muhammadu Buhari. In reaction to the fuel crisis, Buhari, who jetted into London last month on a "charm offensive", tweeted:
He went on to call on Nigerian voters to renounce the current system:
The country relies on imports for its fuel needs as the country's four refineries are operating below capacity as they undergo repairs, leading Buhari to condemn the government for not fixing them soon enough. "In my time as NNPC (Nigerian National Petroleum Corporation) chairman and petroleum minister in the late 70s, two of our four refineries were built, and domestic consumption catered for," he tweeted. "But over the last several years our refineries have declined, and we are at the mercy of imports."
Yet, Jesper Cullen, sub-Saharan Africa analyst at the geopolitical risk consultancy the Risk Advisory Group, says that there are still wider concerns about former military general Buhari's credentials when it comes to handling the Nigerian economy, ahead of the March 28 vote.
"[The fuel shortage] is an easy thing for them to use but I doubt about how effective it will be in turning support to him, rather than just turning support off of Jonathan and the election in general," he says. "There are still quite a lot of doubts about Buhari's ability to do better than Jonathan has."
Buhari has failed on three occasions (2003, 2007 and 2011) in his bid to return as Nigerian president since the country moved from a series of military rulers to a democratic system in 1999.
The PDP has won every election since Nigeria since the end of military rule and is the favourite heading into the March 28 election.
Buhari's office was not available for comment.