Nigerian Lawmakers Accused of Sexual Assault During U.S. Visit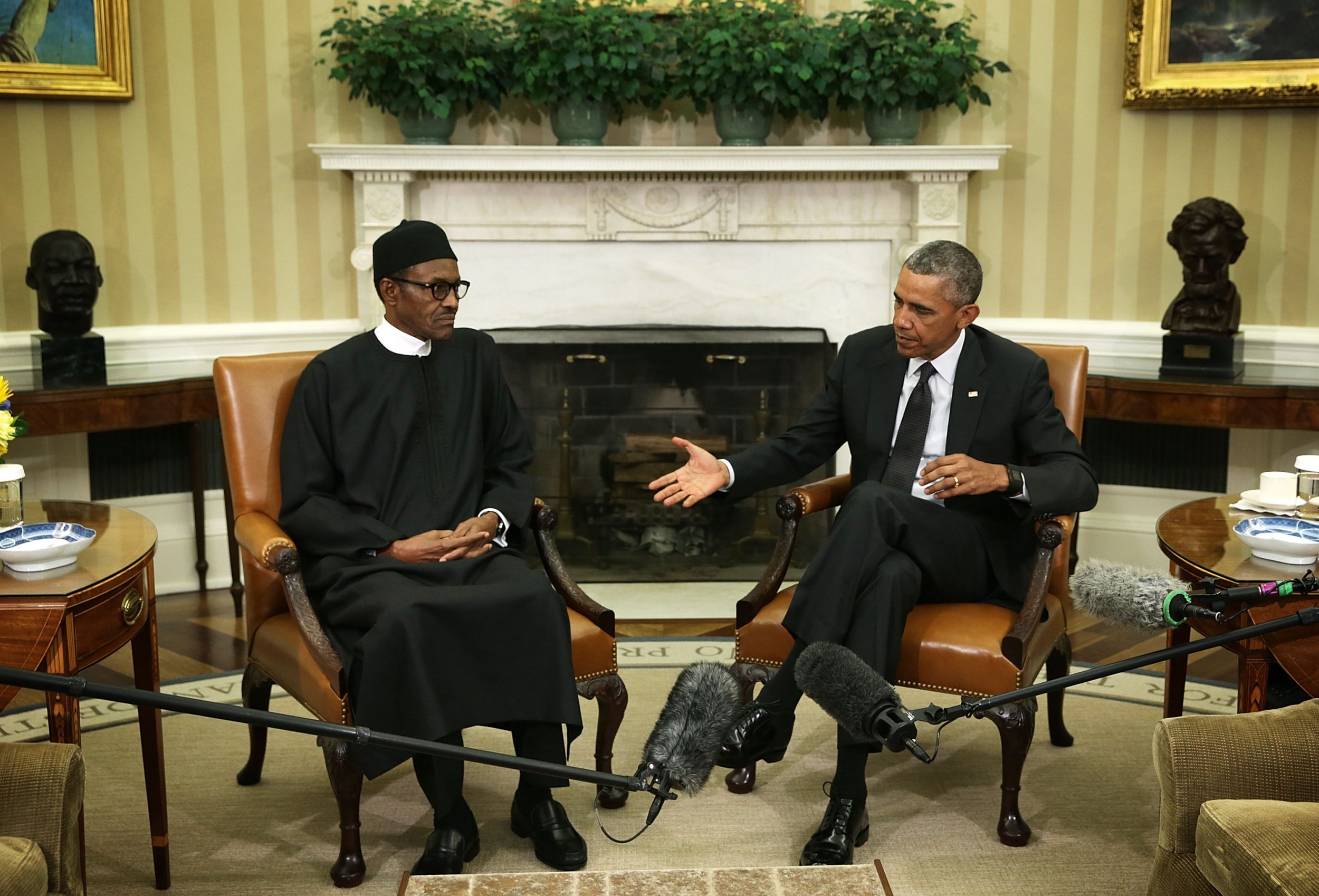 The United States has reportedly accused three Nigerian lawmakers of sexual misconduct during a recent visit to Cleveland.
The U.S. ambassador to Nigeria, James Entwistle, sent a letter to the speaker of the lower house of Nigeria's parliament, Yakubu Dogara, on June 9, detailing the allegations. The letter, obtained by Nigerian newspaper New Telegraph, documented allegations that one lawmaker, Mohammed Garba Gololo, grabbed a hotel housekeeper and solicited sex, while two others—Mark Gbillah and Samuel Ikon—requested assistance from hotel parking attendants in finding prostitutes. The incidents allegedly happened during a visit to Cleveland between April 7-13, in which 10 Nigerian lawmakers participated as part of the International Visitor Leadership Program.
A spokesman for the Nigerian House of Representatives, Abdulrazak Namdas, confirmed to Nigeria's Premium Times on Thursday that investigations had begun into the allegations.
Newsweek attempted to contact Gololo and Gbillah for comment on the allegations but received no reply at the time of publication, and was unable to contact Ikon. Gololo denied the allegations in a letter to Entwistle dated June 13 and obtained by Premium Times, calling them "totally false, unfounded and baseless" and threatening to sue unless video footage of the incident was provided. Gbillah has also publicly denied the allegations.
Newsweek subscription offers >
A spokesman for the U.S. Embassy in Abuja, the Nigerian capital, told Newsweek that they did not comment on private correspondence.
Entwistle's letter reportedly stated that U.S. authorities "took pains" to confirm the allegations with hotel staff and that "while the majority of Nigerian visitors to the United States do behave appropriately, even a few Nigerians demonstrating poor judgement leads to a poor impression of the Nigerian people generally." The letter also said that such incidents jeopardized future visits by Nigerian officials to the U.S. under similar programs.
The U.S. has generally good relations with Nigeria. President Barack Obama praised Nigerian President Muhammadu Buhari following his election in May 2015 and the U.S. has provided financial and military assistance to Nigeria in its bid to eradicate the Boko Haram extremist group. U.S. Secretary of State John Kerry has also pledged to assist Buhari in reclaiming "billions of dollars" of Nigerian public funds believed to be circulating in the American financial system.
Nigerian Lawmakers Accused of Sexual Assault During U.S. Visit | World