Nigerian Minister's Car Crash Death Due to Speeding and Not Wearing Seatbelt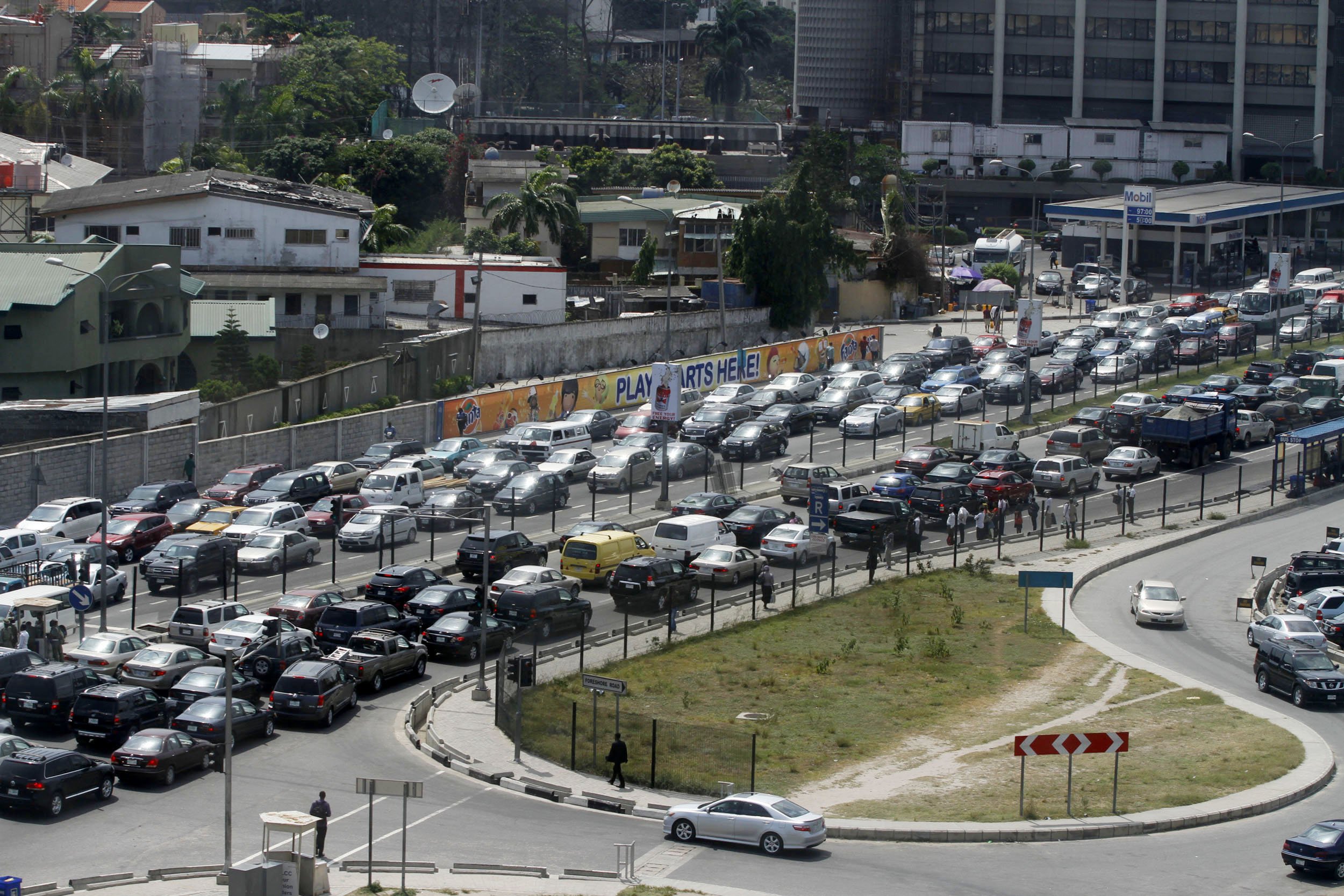 A Nigerian minister who was killed in a car accident died because his driver was speeding and the minister was not wearing a seatbelt, an investigation has found.
James Ocholi, the late minister of state for labor and productivity, died in an accident on the Kaduna-Abuja highway in central Nigeria on Sunday. His death was mourned by Nigerian President Muhammadu Buhari, who referred to Ocholi as "an accomplished and patriotic Nigerian, who was keen to accept the call to service at a time his country needed him."
An investigation by Nigeria's road safety agency found that Ocholi's driver Taiwo Elegbede, who was also killed in the crash, had been speeding when one of the car's tires burst, according to Premium Times. The investigation also found that Elegbede was not registered in the agency's database as a licensed driver and that the one of the tires on Ocholi's car was underinflated. There was no means of communication between Ocholi's car and a backup vehicle, meaning that Elegbede could not be forewarned about the underinflated tire before it burst.
Ocholi and his son Joshua died instantly in the crash, while his wife Blessing Fatima Ocholi died later in hospital. The investigation found that Ocholi and his son were ejected from the vehicle because they were not wearing seatbelts.
The findings were presented by a representative of the Federal Road Safety Corps (FRSC) to a cabinet meeting at the presidential villa in Nigeria's capital Abuja. The FRSC called on President Buhari to lead a campaign on road safety in Nigeria.
Nigeria has a high rate of road accidents due to the country's poor infrastructure and variable standards of driving. An estimated 36,000 people died in road traffic accidents in 2013—about 20.5 people for every 100,000 members of the population—according to a 2015 World Health Organization report on road safety.
Nigerian Minister's Car Crash Death Due to Speeding and Not Wearing Seatbelt | World