Nigerian Muslim Group Warns Lagos Schools Over Hijab Ruling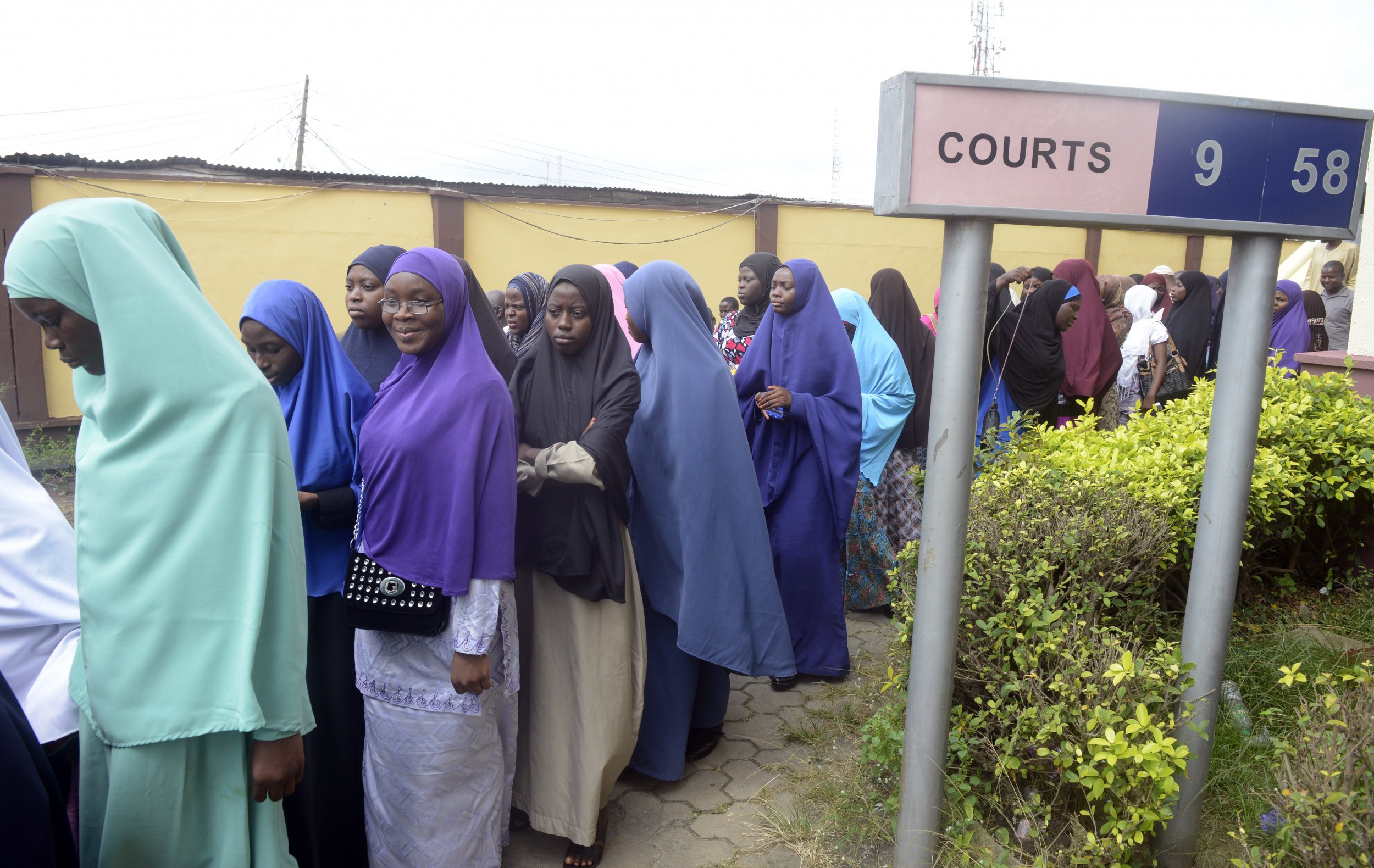 Muslim students' association has warned teachers in Lagos to abide by a court ruling instructing that female students be allowed to wear hijabs or face the prospect of legal action.
The Lagos branch of the Muslim Students' Society of Nigeria (MSSN) said in a statement on Sunday that schools and teachers must uphold the ruling by the Lagos Court of Appeal, which found in July that a ban on the headscarf violated the religious freedoms of Muslim girls.
"Let it be made clear that nobody has the right to remove, deny or harass our female students in public schools in the state," said a statement from the MSSN's Lagos unit posted on Facebook on Sunday. "In case of any form of harassment on a female Muslim student by anyone, report should be made immediately and rest assured that prompt action would be taken as such person[s] will have to face the law for a breach of fundamental human right[s]."
Two Muslim girls brought the case to the appeals court after a High Court ruling against them in 2013. Following the appeal court's ruling in favor of the girls, the Muslim Rights Concern—a leading Muslim group in Nigeria— stated that the unanimous ruling "leaves a firm stamp of authority on the legality of the use of hijab not only by female Muslim students but also by all Muslim women in the country."
Elsewhere in Nigeria—which is roughly divided equally between a majority Muslim north and a largely Christian south—the wearing of hijab in schools has provoked controversy. A High Court ruling in June in the southwest state of Osun, which lifted a ban on the attire, resulted in Christian students turning up to school in church robes. Musa Asake, the secretary-general of the Christian Association of Nigeria—an umbrella group representing Christian interests—told Newsweek that the demonstration was in protest at the "one-sided" ruling, which he described as a "clear indication that the state is for Muslims."