Nigeria's Police Spent $3 Million Importing Dogs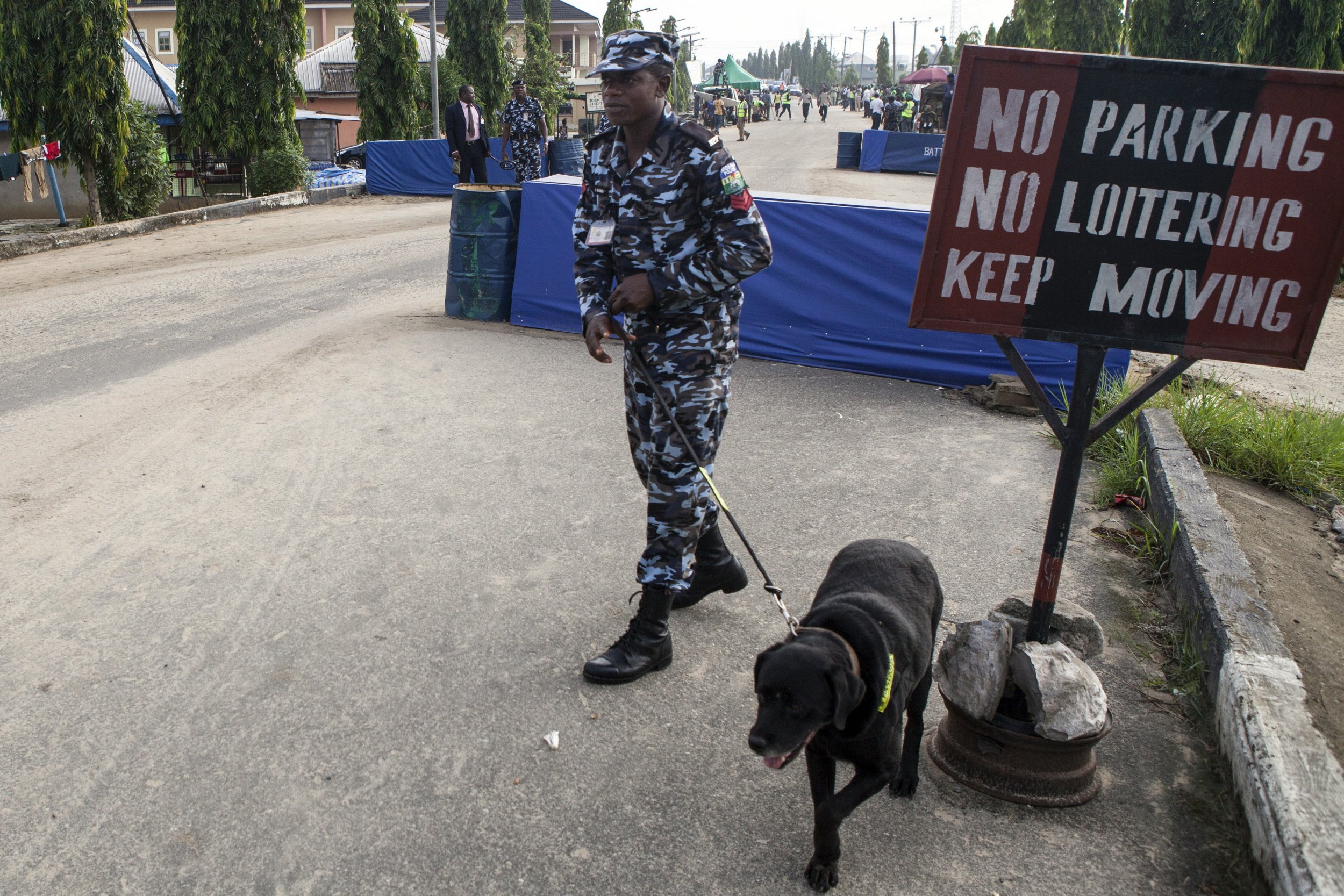 Nigeria's police chief said that the West African country had spent more than 600 million naira ($3 million) on importing police dogs in recent years.
Solomon Arase, the Nigerian inspector general of police, was speaking on Thursday following the opening of a breeding center for police dogs in the capital Abuja, according to the Nigeria Police Force Twitter account. Arase said that the expenditure was "certainly not sustainable in the face of the current dwindling resources," according to Premium Times.
Nigeria, which is Africa's biggest oil producer, is currently struggling to deal with the global fall in oil prices, which have dropped from highs of $115 per barrel in summer 2014 to $32 in February. The oil and gas sector accounts for about 35 percent of Nigeria's GDP and petroleum products make up more than 90 percent of the value of Nigerian exports, according to OPEC.
Arase said that the new center could supply police dogs to the entire West Africa region and could breed up to 200 dogs per year. Nigeria's Interior Minister Abdulrahman Dambazau said that the breeding center would be of huge assistance to Nigeria's police force in "counterterrorism operations," and will help the immigration service with patrolling Nigeria's borders. Dambazau also suggested the center could form part of a drive against unemployment, since skilled handlers would be needed to train the dogs. Nigeria's national unemployment stands at around 9.9 percent.
The country is currently battling a six-year insurgency by Boko Haram, which pledged allegiance to the Islamic State militant group (ISIS) in March 2015. Boko Haram has killed some 20,000 people since 2009 and displaced more than 2 million. Despite claims by Buhari in December 2015 that Boko Haram had been "technically" defeated, the group still carries out suicide bombings and gun attacks with relative frequency in northern Nigeria and neighboring countries.
Nigeria's Police Spent $3 Million Importing Dogs | World