Nigerian Shiite Movement Demands Release of Sheikh Zakzaky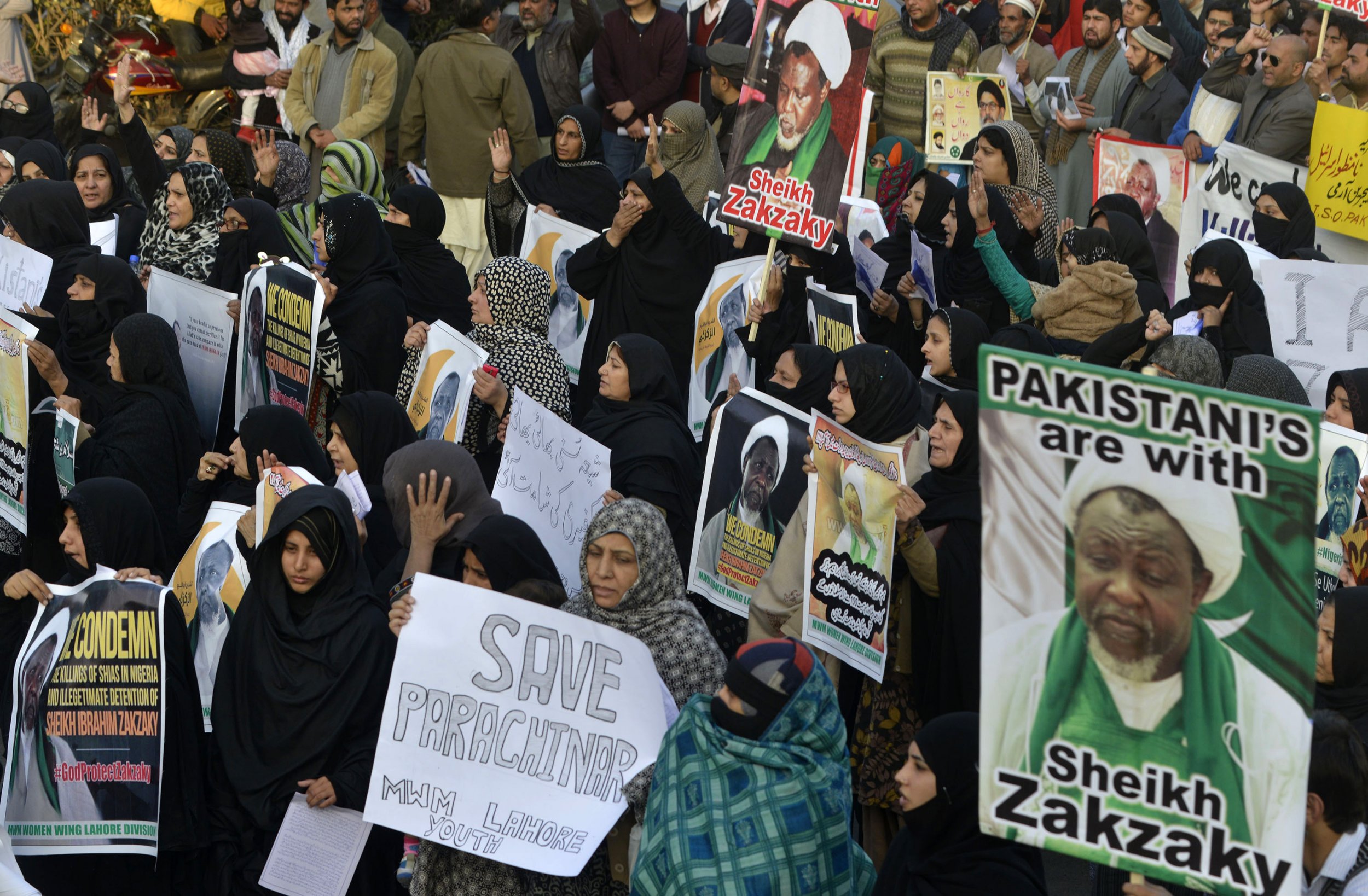 Nigeria's main Shiite movement has called for the unconditional release of its leader, Sheikh Ibrahim Zakzaky, who continues to be detained by the Nigerian authorities.
The Islamic Movement in Nigerian (IMN) released a statement on Thursday claiming they had received confirmation that Shiite cleric Zakzaky was recovering in Abuja after clashes between IMN members and the Nigerian military, which took place in the northern city of Zaria, Kaduna state, between December 12-14, 2015.
At least 300 Shiite sect members were killed in the clashes, according to Human Rights Watch, which the Nigerian Army said was provoked by IMN members attempting to assassinate the Chief of Army Staff, Lieutenant General Tukur Yusuf Buratai. In Thursday's statement, Ibrahim Musa, the president of IMN's media forum, claimed that 730 people were still missing after the attack and also said that not a single corpse had been returned to the families of the Shiite sect members, though these claims could not be independently verified.
Zakzaky was arrested by soldiers at his home in Zaria on December 12, 2015, and has been in detention since then. The governor of Kaduna state, Malam Nasir el-Rufai, announced a judicial commision of inquiry into the events on December 17, 2015. In his maiden presidential media chat on December 30, 2015, Nigerian President Muhammadu Buhari refused to comment on the alleged killings of Shiites and on Zakzaky's detention until the commission had reported. The president also chided members of the IMN for creating "a state within a state" in Zaria.
A Nigerian Army spokesperson refused to comment on the IMN's claims but told Newsweek that their figures quoted were unreliable and that the army was not holding any IMN members in detention.
Zakzaky's followers have clashed with Nigerian authorities before. At a pro-Palestinian procession by IMN members held in Zaria in July 2014, more than 30 protesters were reportedly killed by Nigerian security forces, who claimed they were acting in self-defense. In early December 2015, a Shiite religious procession in Zaria was attacked by a male suicide bomber, resulting in some 20 deaths. Though the attack was subsequently claimed by the militant group Boko Haram, Zakzaky indicated that he believed the attack was carried out by security forces.
Frank Charnas, co-founder of Afrique Consulting Group, a Sub-Saharan African political risk consultancy, says that future clashes between the military and the Shiite sect are likely. "[The IMN] sees Zaria as an independent area within Nigeria, administered and controlled by Zakzaky. This is unacceptable for any country," says Charnas.
The incident has drawn international attention, with Hassan Rouhani—the president of majority-Shiite Iran—reportedly calling Buhari to urge for a fact-finding mission to be set up into the violence. The Nigerian Supreme Council for Islamic Affairs urged the Nigerian authorities to "exercise restraint" in dealing with IMN members to avoid creating another Boko Haram-style insurgency.