Nigerian State Says Most of 129 Abducted Schoolgirls Still Missing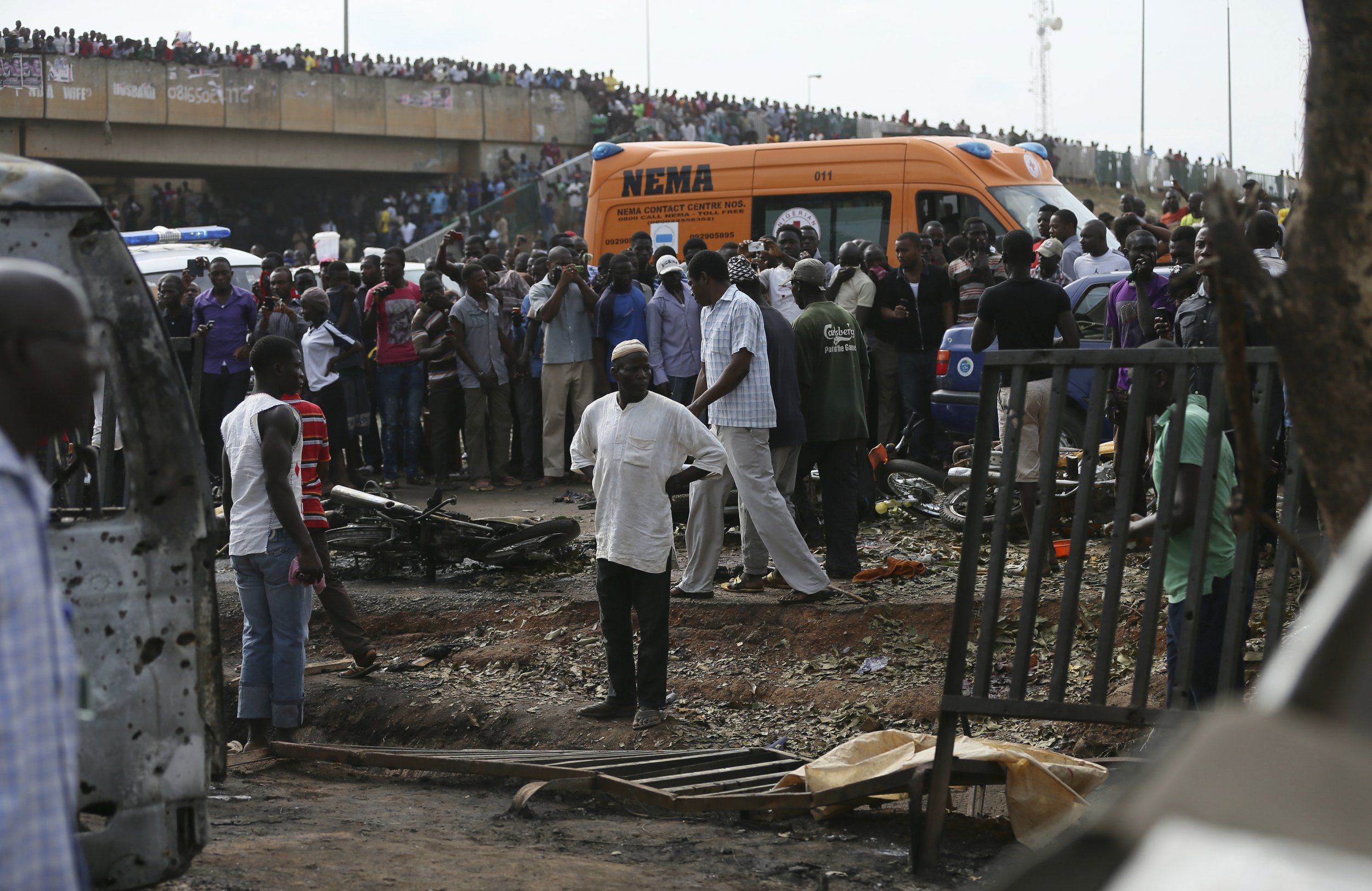 MAIDUGURI, Nigeria (Reuters) - Nigeria's northeast Borno state said on Thursday only 20 of up to 129 schoolgirls abducted by Islamist rebels were back with their parents, casting doubt on a military claim to have freed most of them.
The armed forces said in a statement on Wednesday that most of the schoolgirls abducted by Islamist rebels from the Boko Haram group had been freed in a military rescue operation.
Monday's mass abduction of the schoolgirls aged between 15 and 18 shocked Nigeria, a nation growing increasingly inured to tales of horror from its bloody insurgency in the northeast
The raid on the Chibok school showed how the five-year-old Boko Haram insurgency has brought lawlessness to swathes of the semi-arid, poor region. Hundreds of people have been killed in violence in recent months.
"So far, we have seen 20 students, many of whom escaped from the abductors. The principal of the school has so far received (them)," Borno state Education Commissioner Inuwa Kubo told Reuters by telephone from the school.
"Maybe the military are yet to conclude an arrangement to hand over those they said they rescued to us. Many of the parents are still waiting in pain," Kubo said.
Earlier, an aide to Borno State Governor Kashim Shettima told Reuters that 14 were free so far. Both Kubo and the aide, who asked not to be named, said the girls who were free had escaped, rather than been rescued by Nigerian troops.
It was not immediately possible to independently verify their or the military's statements.
Major General Chris Olukolade had said only eight of the students were still missing after the military operation.
MISSING GIRLS
An uncle of two teenagers snatched by Boko Haram militants from the government secondary school at Chibok in Borno state said the search was still going on.
"Two of my nieces, Laraba and Hauwa, are still missing, ... 20 other girls from our village are missing," Isaiah Rabo told Reuters by phone from Chibok. His daughter was among those who escaped from the abductors.
Kubo said he was not sure the exact number abducted, but said they were less than 129.
Boko Haram, whose armed struggle for an Islamic state has gone on for almost five years, is seen as the gravest security threat to Africa's biggest economy and top oil producer..
Kidnapping girls is a tactic Boko Haram, whose name means "Western education is forbidden", have used repeatedly since early last year. It has echoes of Uganda's Lord's Resistance Army, which abducted thousands of school-aged girls across central Africa to use as forced "wives" for their commanders.
The kidnapping occurred the same day a bomb blast, also blamed on Boko Haram, killed 75 people on the edge of the capital Abuja, stirring fears of violence spreading from the north of Africa's No. 1 oil producer and most populous nation.
President Goodluck Jonathan met his National Security Council on Thursday to review the security situation, although the results of that meeting were not made public.