Nigerian Woman Sues United Airlines After Family Kicked Off Flight Because Passenger Complained Of Odor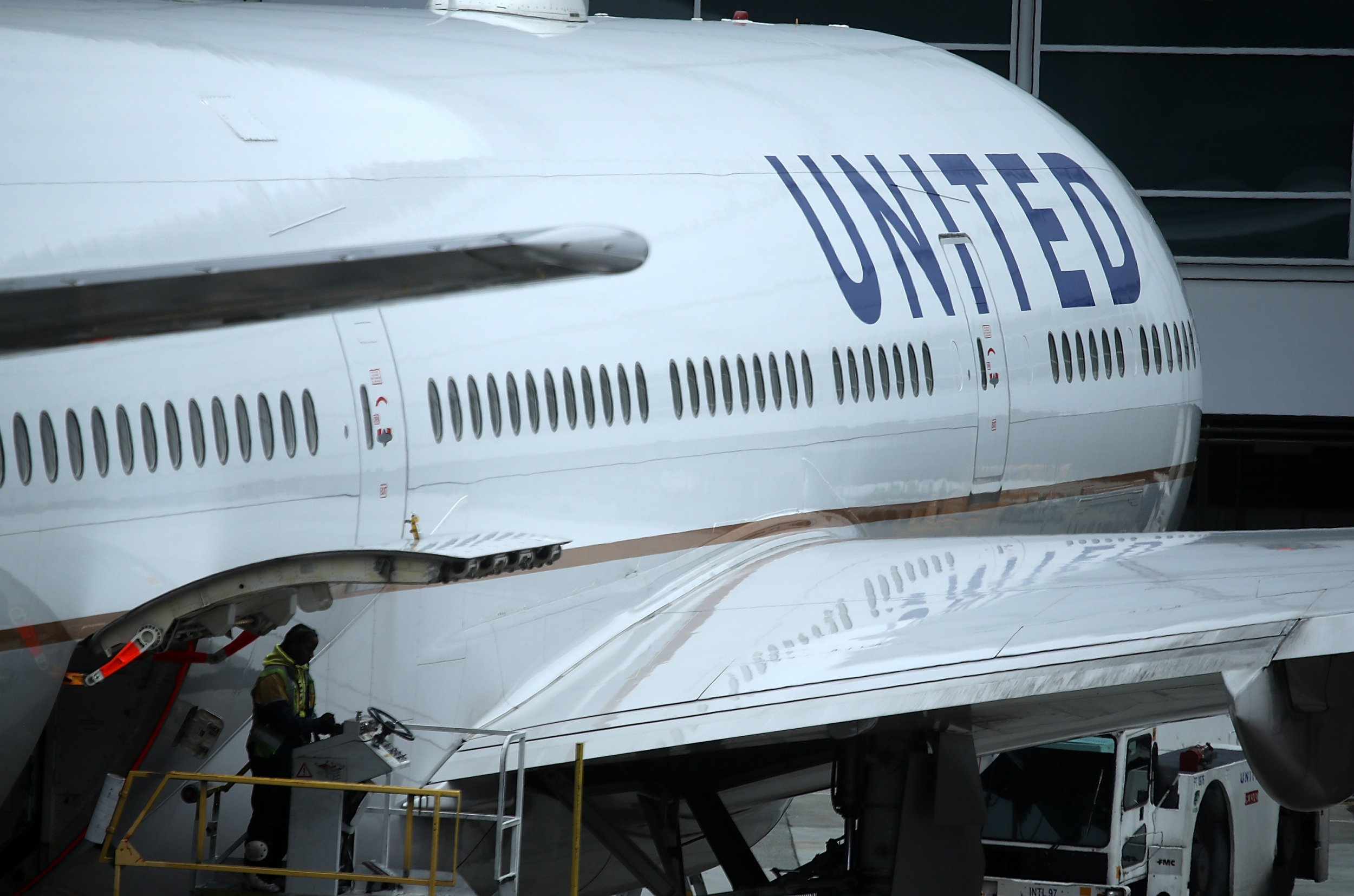 A Nigerian woman has filed a racial discrimination lawsuit against United Airlines after she and her children were kicked off a flight because a male passenger complained that she had a "pungent" odor after taking her seat in business class.
In her lawsuit, Queen Obioma alleges that she and her two children were boarding a flight from Houston to San Francisco at George Bush Intercontinental Airport on March 4, 2016, as the second leg of a three-flight journey from Lagos, Nigeria to Ontario, Canada, when they found that a man was sitting in her assigned seat in the business-class cabin.
Obioma said the passenger, a white man, refused to move from her seat. When a flight attendant got involved, Obioma ended up agreeing to take the other passenger's assigned seat, the Houston Chronicle reported.
Later, however, when she went to the use the bathroom, the same man was standing in the aisle, blocking her from getting to her seat, the lawsuit says.
Obioma alleged that she said "excuse me" to the man three times, but was ignored, according to the Washington Post. After several minutes, she finally made her way past him and sat down.
Shortly after, Obioma was asked to deplane and told by an airline employee that she and her two children were being kicked off the flight because the male passenger had made a complaint that she had a "pungent" odor, the Post reported.
The comment left the mother feeling "confused" and "disoriented," the lawsuit reportedly said.
Despite Obioma's attempts to explain that she was taking her children to Canada to attend school and that they had appointments there that they could not miss, airline workers refused to let her family back on the plane.
The mother was left sobbing, according to Dallas News, and as a result, the family was reportedly forced to wait hours before they could get on another flight, which Obioma says caused them to miss important appointments in Ontario.
The lawsuit, which seeks punitive damages, accuses United Airlines of discriminating against Obioma and her children that day because they were black.
A spokesperson from United Airlines told Newsweek they have yet to be served with the lawsuit and could not comment on the alleged incident.
"We have not yet been served with this suit and due to the pending litigation involved in this matter, we're unable to provide further comment," the spokesperson said.