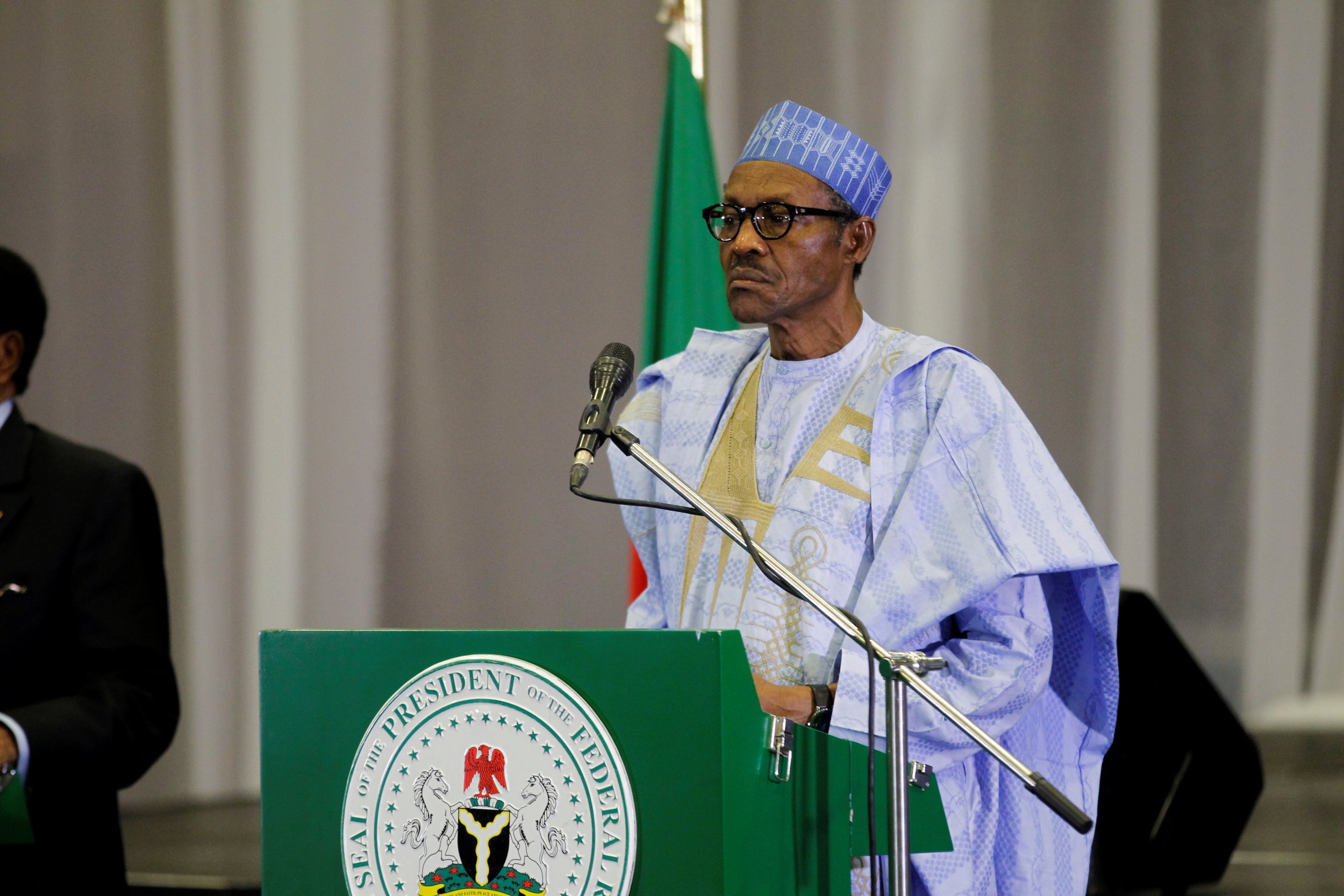 Almost five months after he first proposed it, Nigerian President Muhammadu Buhari has signed the country's 6.1 trillion naira ($30.6 billion) budget for 2016 into law.
Buhari said that Nigeria was facing "probably the toughest economic times in the history of our nation" but that his government was working "day and night to diversify the economy." The bill was signed into law on Friday in the capital Abuja.
The budget, first announced by Buhari in December 2015, has undergone a series of scandals and revisions in recent months. Hard copies of the budget document went missing from the Nigerian Senate in January, delaying a debate on the bill. Corruption watchdogs and Nigerian media uncovered massive discrepancies in the budget—including, for example, the allocation of 795 million naira ($4 million) for the revision of a single government ministry website—which led to several politicians disowning the fiscal plan. Buhari sacked the director general of the budget office in February and said that those responsible for the "embarrassing and disappointing" saga would not go unpunished.
Nigeria's economy is currently suffering from the global fall in the price of oil, upon which the West African country is heavily dependent. Nigeria produces more than 1.8 million barrels of oil per day and petroleum products constitute more than 90 percent of the total value of Nigerian exports, according to OPEC.
Buhari has steadfastly resisted calls to devalue the Nigerian currency, the naira, in the face of falling oil prices, but the Central Bank of Nigeria has restricted the importing of hundreds of items—mainly arbitrary products, from soap to tomato paste to brown bread—in a bid to encourage consumers to buy locally-produced goods. The 2016 budget is based on an oil price of $38 per barrel, slightly lower than the current global rate of just over $40, the BBC reported.
Buhari said that his government was pursuing an "expansionary fiscal policy" that would include 350 billion naira ($1.76 billion) to be spent on infrastructure, including more than 200 billion naira ($1 billion) on improving the country's road network. The president also said that he was in touch with the needs of the people. "I read the newspaper and listen to the TV and radio news. I hear your cries. I share your pains," Buhari said.
The eventual passing of the budget into law was greeted by Nigerians with a variety of reactions on social media. Most, however, seem concerned simply that the budget be properly implemented: