Nigeria's Buhari 'Prepared to Negotiate' with Boko Haram for Kidnapped Girls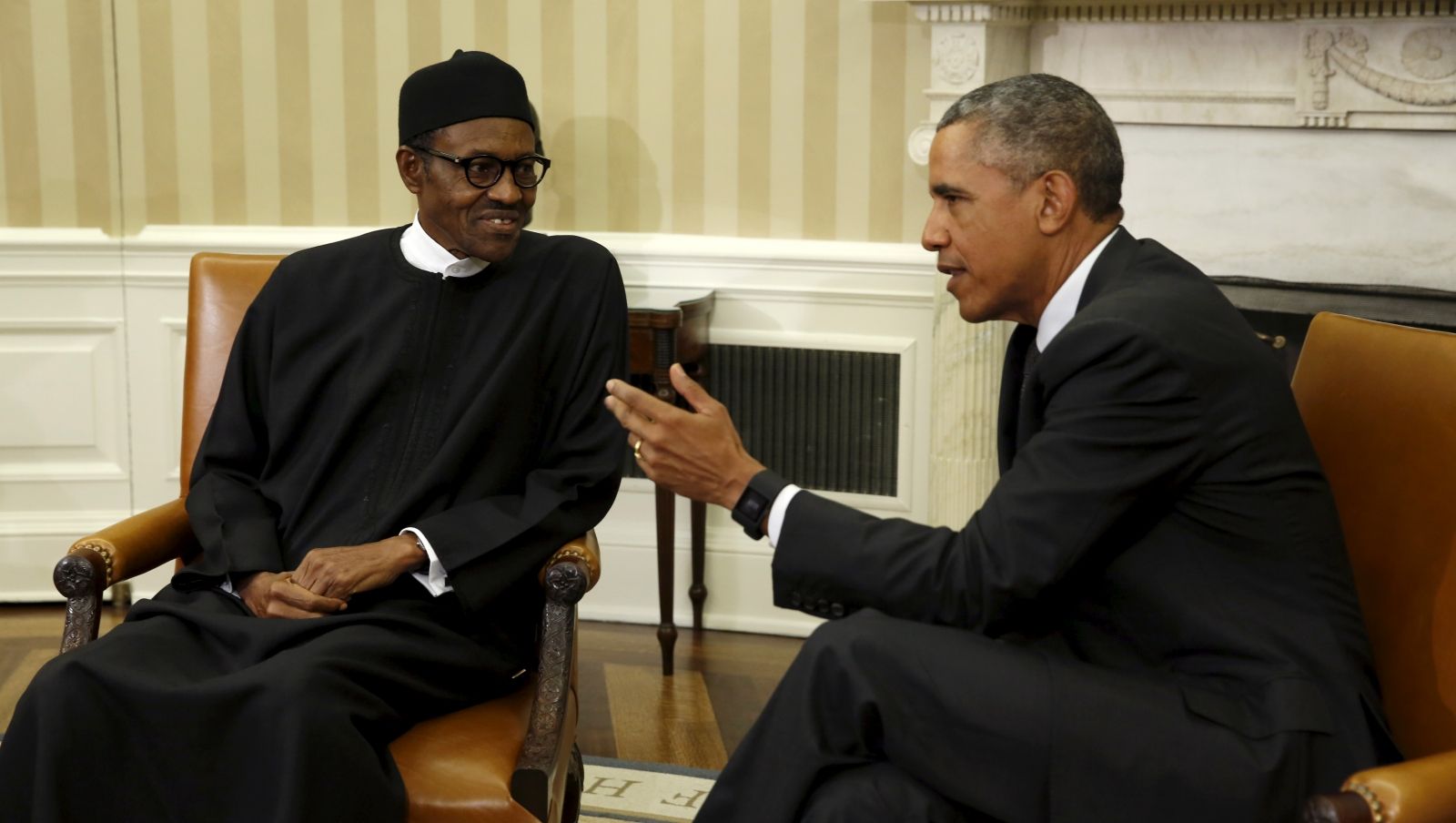 Nigerian President Muhammadu Buhari said on Tuesday that he is "prepared to negotiate" with the radical Islamist terror group Boko Haram in order to secure the release of the 219 schoolgirls kidnapped last year.
The group's militants kidnapped the schoolgirls from a boarding school in the northeastern village of Chibok in April last year in a move that sparked worldwide condemnation of the group's brutality and the international "Bring Back Our Girls" campaign.
Before and after his election in March, Buhari has ruled out negotiating with the group, which has led a six-year insurgency against the Nigerian government in the country's restive north, saying in February that Boko Haram is "not interested in peace." But earlier this week he seemed to backtrack.
"If we are convinced that the [Boko Haram] leadership that presented itself can deliver these girls safe and sound, we'll be prepared to negotiate what they want," he told CNN in an interview on Tuesday.
"We have to be very careful about the credibility... [of those] claiming that they can deliver... we are taking our time because we want to bring them safe back to their parents," he added.
A radical Islamist group, Boko Haram, has continued to conduct suicide bombings and deadly raids against Nigerian civilians in the country's north despite the Nigerian military's all-out offensive to oust the group from territory it had captured. However, Boko Haram's elusive leader, Abubakar Shekau, who had been the face of the group in its basic propaganda videos, has been absent in their releases for several months, sparking speculation about his whereabouts.
The Council on Foreign Relations' Nigeria Security Tracker estimates that Boko Haram has killed as many as 10,404 people since January 2014 and has already killed over 2,000 people this year following a massacre in the northeastern town of Baga.
In Tuesday's interview, Buhari, the Nigerian leader, said that "nothing will work" until the country is "secure" from terrorism, calling for his policies to be judged over his next three years in power and not the last three months.
Yet the prospect of negotiating with a deadly group that pledged allegiance to the Islamic State (ISIS) earlier this year and does not have a political agenda raises serious questions about Buhari's credibility on security issues, says Manji Cheto, vice-president at political risk consultancy Teneo Intelligence.
"It absolutely sends the wrong signal to potential fringe groups in Nigeria," she says. "I think that he is opening a can of worms unfortunately."
"I think that it also raises questions over his decision-making because this is effectively someone who has flip-flopped between positions three times in less than a year on the same issue," she adds.
Others believe that Buhari's openness to negotiating with Boko Haram is an attempt to boost his popularity among the Nigerian population.
"Of course he would like to be the leader who bought the girls back, anyone would want that," says Tolu Ogunlesi, Lagos-based West Africa editor of news magazine The Africa Report. "It would be a big boost to his popularity, like Barack Obama killing Osama bin Laden. But it also seems like a part of him is resigned to the possibility the girls may never be found."
In Nigeria's presidential election earlier this year, Buhari defeated former President Goodluck Jonathan in what was the country's first ever democratic change of power and a historic moment in the African nation's history.
Buhari's spokesman Garba Shehu was not immediately available for comment.