Nigeria's Buhari Sacks Budget Chief After Just Six Months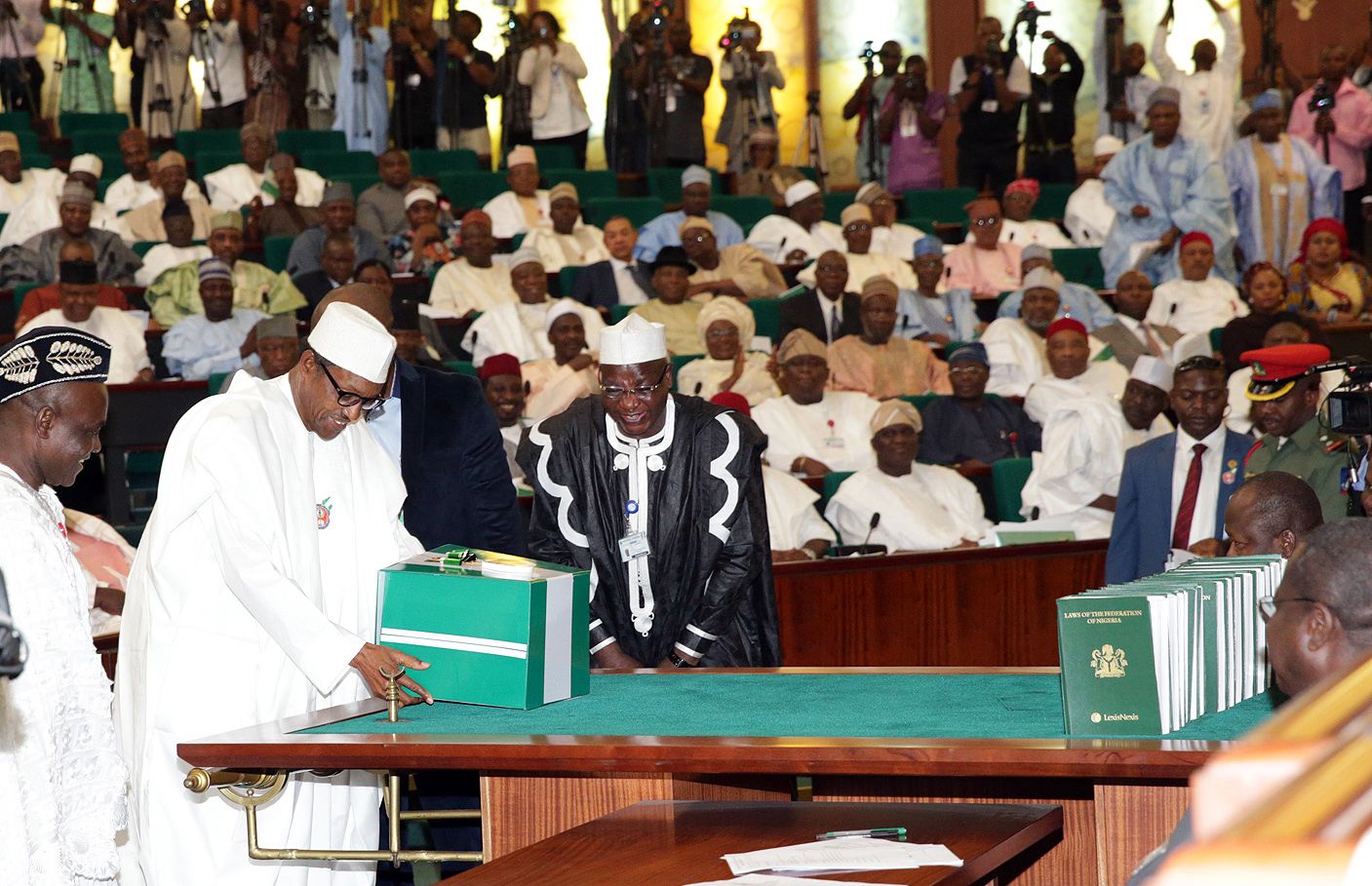 Nigerian President Muhammadu Buhari has sacked the head of the country's budget office just six months into a four-year term.
Yahaya Gusau, the director general of Nigeria's budget office, will be replaced by Tijjani Abdullahi, a statement from the Nigerian presidency said on Monday. Gusau was appointed in August 2015 for a term of four years but has overseen a period of controversy surrounding the 2016 budget, which was presented by Buhari in December 2015.
No official reason was given for Gusau's dismissal. Abdullahi, a former banker, will be assisted by Ben Ifeanyi Akabueze, who was appointed as special advisor on planning to the minister of budget and national planning, Udoma Udo Udoma.
Buhari proposed to raise spending by 20 percent in 2016 to a record 6.1 trillion naira ($31 billion) in a bid to help Nigeria rebound from the plummeting price of oil, which makes up more than a third of the country's GDP. The budget, however, is yet to be approved by the Nigerian National Assembly (NA) after suffering repeated delays. Copies of the budget document reportedly went missing from the Nigerian Senate in January, delaying deliberations on the budget.
Buhari later wrote to the NA to say that the original document contained errors and submitted corrections. Nigerian civic groups have alleged that the budget has been padded out as certain ministries seek to increase their allowances, with examples including 795 million naira ($4 million) being set aside to update the website of an unnamed ministry and 10 billion naira ($50.3 million) in the education ministry's spending plan having no allocated purpose, Bloomberg reported on Monday.
Buhari has launched a crackdown on graft since being inaugurated as Nigerian president in May 2015. Several high-profile figures, including former National Security Advisor Sambo Dasuki, have been arrested in connection with an arms scandal in which $2.1 billion of government funds earmarked for buying arms to fight Boko Haram went missing. The president of the Nigerian senate, Bukola Saraki, is also facing trial for corruption offenses. The country's anti-graft agency has also recovered more than $2 trillion of stolen public funds since 2003, according to Abubakar Malami, the Nigerian attorney general and justice minister.
Yet Nigerians still appear to perceive their government as corrupt. A December 2015 report by corruption watchdog Transparency International found that 75 percent of Nigerians believed that government corruption had increased over the previous 12 months.