Buhari to the World: Hurry Up and Return Nigeria's Stolen Money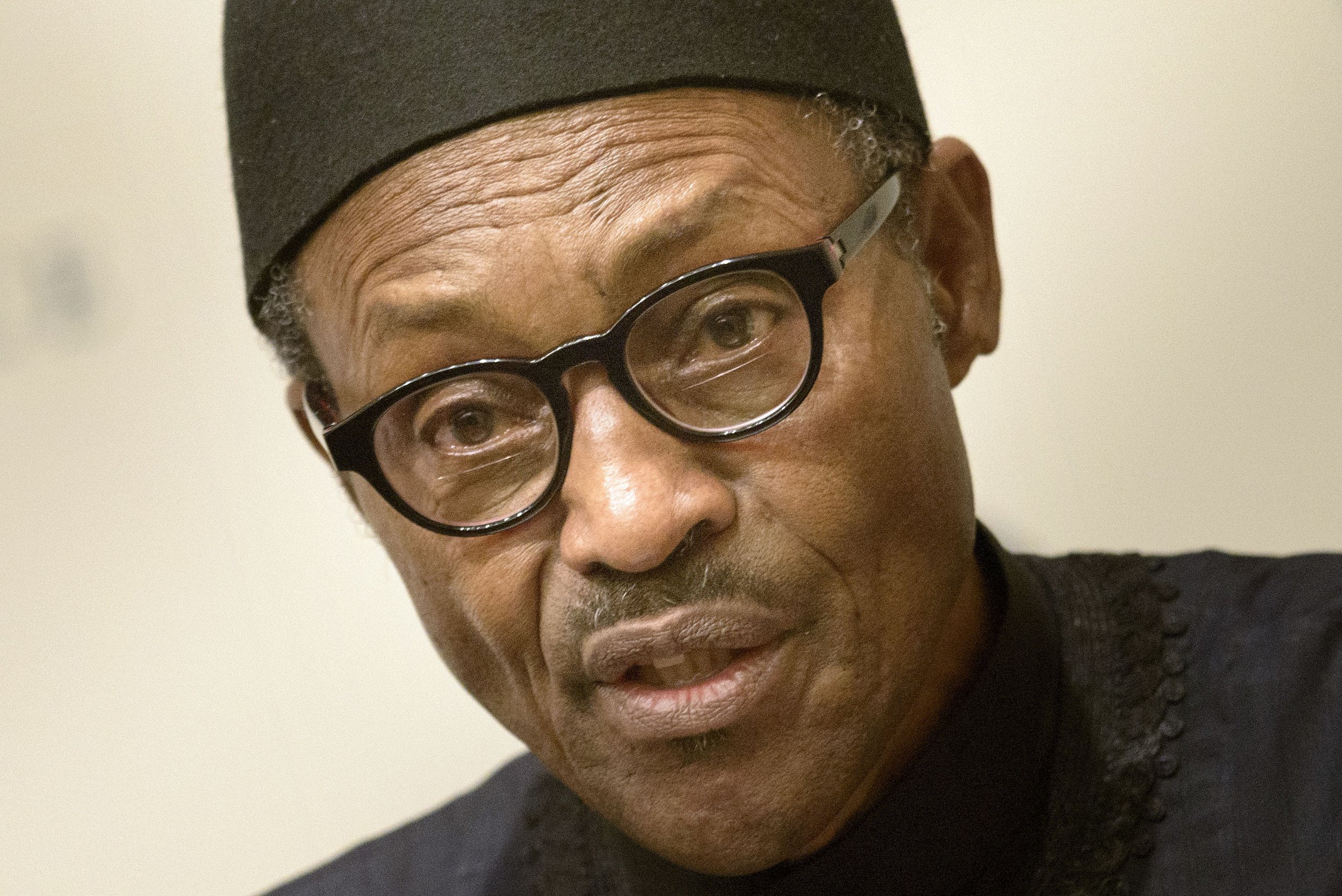 Nigerian President Muhammadu Buhari is demanding greater international cooperation in returning hundreds of millions of dollars in Nigerian funds hidden abroad.
Buhari was elected in March 2015 on an anti-corruption ticket and has pledged to reclaim billions of dollars allegedly lost to dodgy dealings and mismanagement. The West African oil giant has endured decades of endemic corruption, with state funds being secreted abroad by public figures including ex-military ruler Sani Abacha. The late general, who led Nigeria between 1993 and his death in 1998, is suspected of looting up to $5 billion in public funds during his reign. Switzerland recently agreed to return $321 million Abacha had hidden there, though the former ruler may have stored up to $2.2 billion in European bank accounts.
U.S. Secretary of State John Kerry also pledged in March that authorities would trace stolen Nigerian funds circulating in the U.S. financial system, which Kerry said could total "billions of dollars." Nigeria's Information Minister Lai Mohammed said in January that the country had lost 1.34 trillion naira ($6.8 billion) in stolen public funds between 2006 and 2013.
Nigerians are "becoming impatient" with the process of repatriating stolen public funds, which has "become tedious," Buhari said on Thursday at a meeting in Abuja with the executive secretary of the United Nations Office for Drugs and Crime (UNODC), Yury Fedotov. "We are looking for more cooperation from the EU, United States, other countries and international institutions to recover the nation's stolen assets," said the Nigerian president, specifically mentioning the stolen proceeds from the sale of crude oil. Nigeria is Africa's biggest oil producer and the sector accounts for more than 90 percent of the value of the country's exports.
In response, Fedotov said that the UNODC would give Nigeria its support and cooperation in fighting corruption.
As well as the efforts to recoup funds from abroad, the Buhari administration has ordered the country's anti-corruption agency to investigate scores of retired and serving military officials over alleged arms procurement fraud and has culled thousands of ghost workers from the Nigerian civil service.
A number of high-profile public figures from the previous administration of Goodluck Jonathan have been put on trial, including ex-national security adviser Sambo Dasuki, who is accused of orchestrating the theft of $2 billion in government funds earmarked for fighting Boko Haram. Dasuki denies the charges against him. The opposition People's Democratic Party has accused Buhari's government of undertaking a witch hunt against its members.