Nigerian President: U.S. Unintentionally Aiding Boko Haram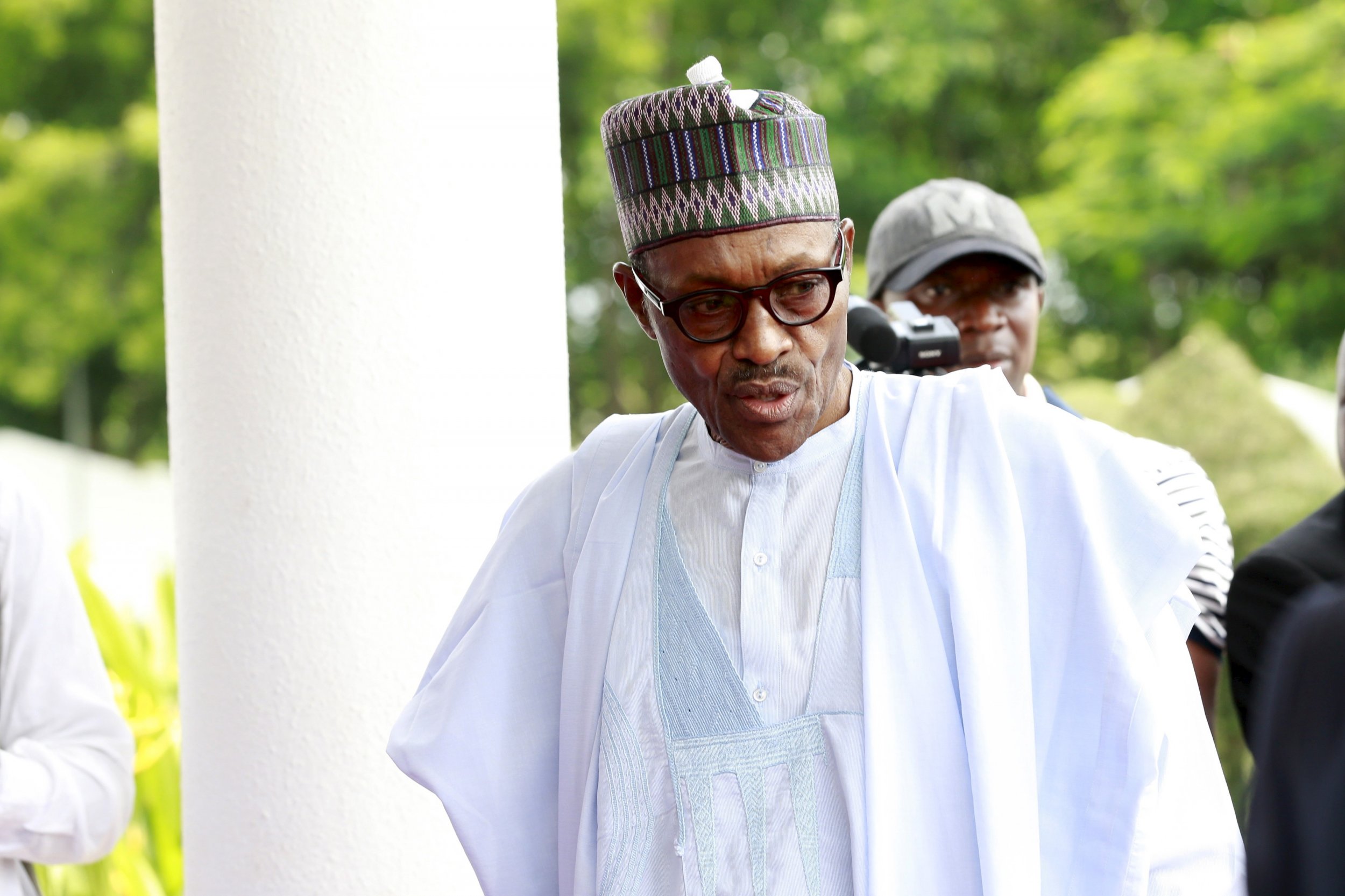 Updated | By refusing to send weapons to Nigerian troops, the U.S. has unintentionally "aided and abetted" the radical Islamist group Boko Haram, the African country's president said on Wednesday.
The U.S. government has pledged to help the northwestern African country defeat the militants, but the 1997 Leahy Law prohibits U.S. officials from sending weapons to foreign military units that are considered to violate human rights with impunity, which is the case with Nigeria's troops.
President Muhammadu Buhari this week visited with U.S. officials in Washington, D.C., during his first trip since his March election as the Nigerian leader. The Leahy Law, he said, has denied his government access to strategic weapons. He said "nothing will work" until his country is secure from terrorism.
"Unwittingly, and I dare say unintentionally, the application of the Leahy Law Amendment by the United States government has aided and abetted the Boko Haram terrorists," he told the United States Institute of Peace on Wednesday, according to the BBC.
Government security forces are implicated in human rights abuses throughout Nigeria, including the disproportional use of force against civilians, torture, extrajudicial killings, detention without trial and enforced disappearances, according to Human Rights Watch. There is little effort being made to hold those responsible to account, the group says.
Boko Haram, which wants to establish an Islamist state in Nigeria, has pledged allegiance to the Islamic State, better known as ISIS. Since 2009, it has become increasingly involved in raids and bomb attacks against the African country's government and civilians in schools, police stations, federal buildings and churches.
The militants also are responsible for kidnapping foreigners and locals within Nigeria. Last year, the group kidnapped hundreds of Nigerian schoolgirls from their dormitories in Chibok, which led to international condemnation of the group. In January, Boko Haram reportedly killed as many as 2,000 civilians, a tragedy Amnesty International at the time declared the "deadliest massacre" in the history of the group.
Buhari vowed to end the Boko Haram brutality if elected. Last week, he dismissed his national security adviser, the chief of defense staff and multiple military chiefs following demands from the country to remove people involved in what has become Nigeria's failed campaign to stop the militants, according to The New York Times. Amnesty International had accused two of the officials who were dismissed of being responsible for war crimes committed under their command.
Buhari's predecessor, Goodluck Jonathan, failed to curb the violence during his presidency.
Correction: Nigeria is a northwestern African country. An earlier version of this article incorrectly said it was a northeastern African country.