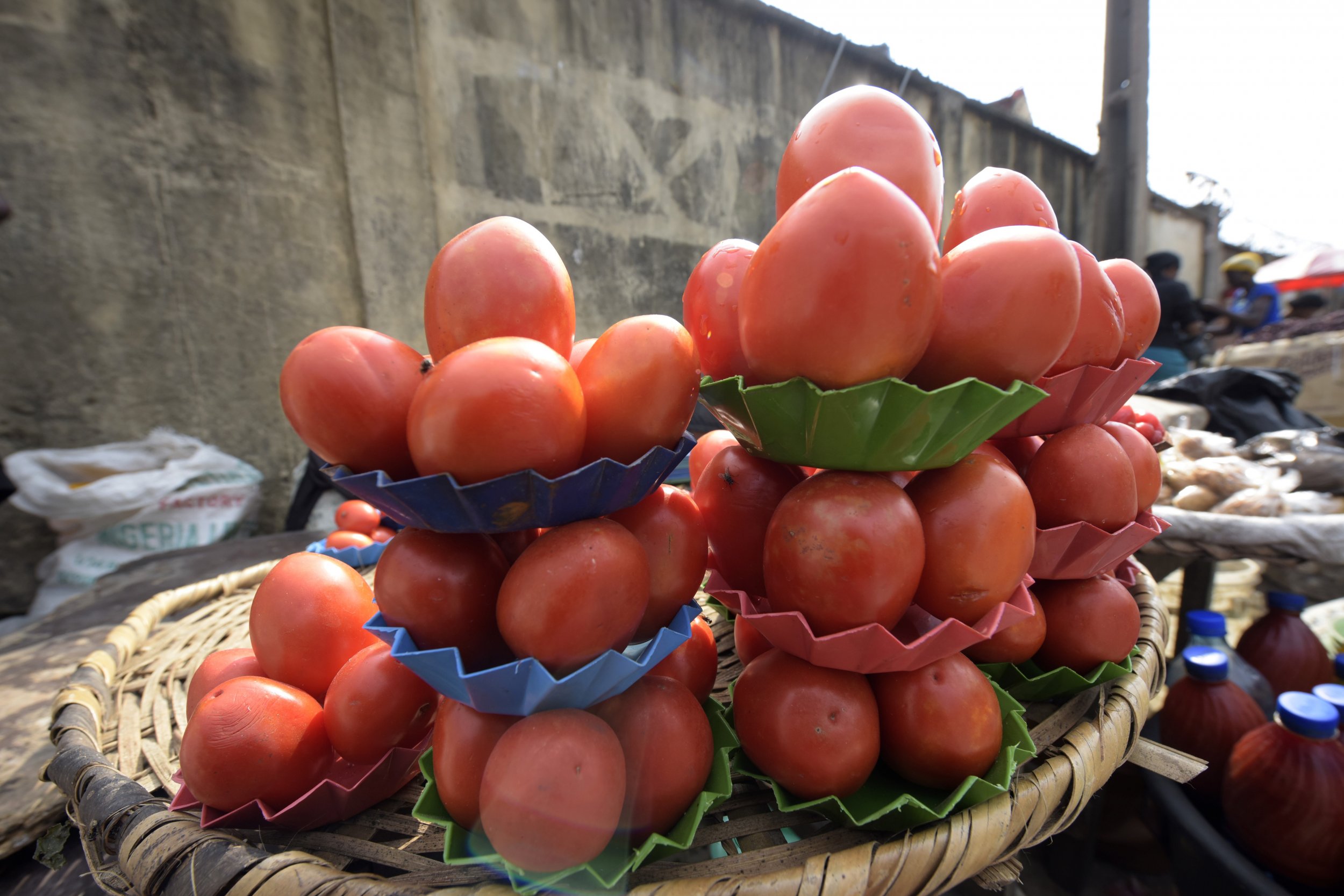 Nigerian scientists believe they have found a cure to a pest that has ravaged the country's tomato crop and seen the price of the fruit increase more than 30-fold.
The tomato leaf miner moth, also known as Tuta Absoluta, has destroyed around 80 percent of the tomato farms in the northern state of Kaduna, leading the local government to declare a state of emergency. Prices have skyrocketed and a basket of tomatoes that cost $1.20 less than three months ago now sells for more than $40.
Nigerians have been desperately searching for a solution to the crisis, which has even been blamed on the Boko Haram insurgency by Nigerian Information Minister Lai Mohammed. The minister said that the lack of tomato farming in the northeast was a direct result of the armed group's campaign, which began in 2009 and has displaced more than 2 million people.
The shortage of what is a common ingredient in many Nigerian dishes has also forced many to close their farms, including business mogul Aliko Dangote, Africa's richest man, whose Dangote Tomato Processing Factory suspended operations in May due to the shortage.
Now Nigeria's National Research Institute for Chemical Technology says it has come up with a pesticide that can be used to tackle the moth. The institute's public relations officer, Alhaji Bala Aliyu, told the News Agency of Nigeria that the vaccine had proven to be "very effective" during testing and that the institute was working with regulatory agencies to getting the pesticide certified and distributed to farmers.
As well as depriving Nigerians of a favored food stuff, the scarcity has also seen citizens of the West African country casting envious eyes at Spain, where residents of the eastern town of Bunol celebrate the festival of La Tomatina each August by throwing tonnes of near-rotten tomatoes at each other. Nigerians took to social media to poke fun at the disparity in the amounts of the red fruits available in the two countries.