The Night I Helped My Mother Die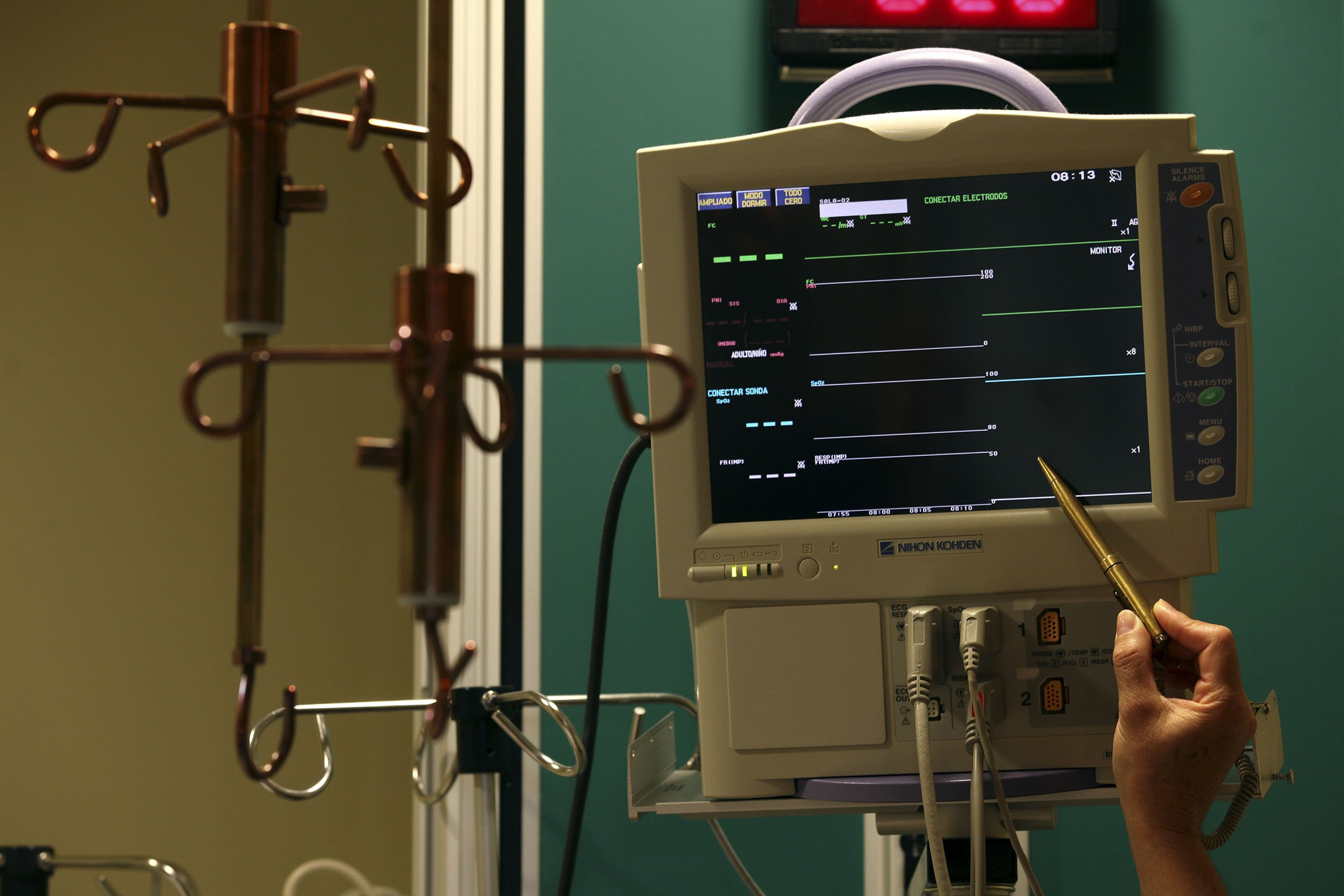 Fourteen years ago, on a hot July night, my mother ended her life. At 76, she had been struggling with Parkinson's for over 20 years and had lost the ability to do the activities she loved: read books, take walks, or play with her grandchildren.
She was confined to her bed and in constant pain. Determined to take her own life while she was still capable, she stopped eating and drinking. When death proved elusive, she took an overdose of morphine. Three long days later, she died.
Although her doctor was sympathetic to her wish to die, he made it clear that, legally, he could not help her. As a result, my mother's final days were cruelly prolonged and, for my older sister and I who held vigil at her bedside, often frightening and chaotic.
Losing a parent is hard enough; watching them fumble to end their lives without medical oversight or support adds a terrible layer of anxiety and confusion to the heartbreak.
Governor Jerry Brown has a chance to put a stop to such brutal endings by signing off on the new physician assisted suicide (PAS) bill, which passed by a decisive margin in the California state legislature on September 11. The bill would enable doctors in the state to prescribe lethal medications to terminally ill patients who want to control how and when they end their lives.
Similar PAS laws already exist in Oregon, Washington, Montana and Vermont, but, given California's size and political influence, passage of this bill will be a game changer. At this time, half the states in the country have similar legislation in the works and acceptance for "aid-in-dying" is growing. A recent Gallup poll found that 70 percent of Americans support physician-assisted suicide, a 10 percent increase from a year ago.
Brittany Maynard, the telegenic young Bay Area woman who was diagnosed with a terminal brain tumor and moved to Oregon in order to legally end her life, is largely responsible for this shift. Maynard and her family created a persuasive public narrative to illustrate the idea that choosing to end one's own suffering is a brave and dignified option. The sympathetic coverage of her case helped pave the way to passage of the California bill.
First implemented in Oregon in 1997, the "death with dignity" law has a number of important safety checks: Patients must prove that they have a terminal disease; they must get psychological counseling if the doctor suspects a clinical depression; they must make two separate requests for the medication, two weeks apart; and they must also be capable of taking the drugs on their own.
The California law adds two additional stipulations. Doctors are required to consult with their patients privately to ensure that no one has coerced them into taking their lives, and the bill itself will be reviewed in 10 years.
To help someone end a life is never a trivial matter for either patient or doctor. Such a momentous event should follow clear and precise protocols and take place in an atmosphere of transparency. End-of-life suicides that happen without the help or sanction of the medical establishment too often involve desperate choices and traumatized families.
There have been numerous cases of patients resorting to violent means (guns, jumping from windows or bridges), or turning to the "death underground," which is where my mother found herself.
A resident of Washington, D.C., where PAS is illegal, my mother ended up contacting the Final Exit Network, a secretive network of volunteers tangentially connected to the Hemlock Society.
One of the most surreal moments in my mother's long odyssey toward death was meeting with a Final Network "exit guide." Although the man had just met my mother, and had not seen her medical records, he was prepared to return to her house on a night of her choosing to talk her through the process of killing herself with helium. When she was dead, he and another "guide" would remove the plastic bag from her head, the tubing and the canister, and disappear into the night.
Not only did this unsavory scenario frighten me, it seemed to contradict the whole concept of "death with dignity." I was relieved when my mother chose not to take this route. But it also left my ill and suffering mother deeply alone and uncertain as to how to proceed.
In the end, in order to spare us any possible legal repercussions, she made the brave decision to stop eating and drinking. The morphine was a desperate last-minute attempt to speed the process.
Despite our fears about "assisting" in her death, and with no medical expertise, my sister and I spent a tense evening trying to help my mother calculate a lethal dose of morphine. Not surprisingly, we underestimated the amount and, to her dismay, she awoke the next morning. Thankfully, she fell into a coma shortly afterwards and within hours her body had begun its final journey toward death.
What still haunts me over a decade later is the thought that her final days were filled with fear and uncertainty rather than the calm that would have come with the assistance and oversight of a trusted doctor. Although my mother did not have this option, I hope that the residents of California who find themselves in similar circumstances will have this choice.
Zoe FItzGerald Carter is the author of Imperfect Endings: A Daughter's Story of Love, Loss and Letting Go (Simon & Schuster). She lives in the Bay Area.