A Night Out With Kevin Federline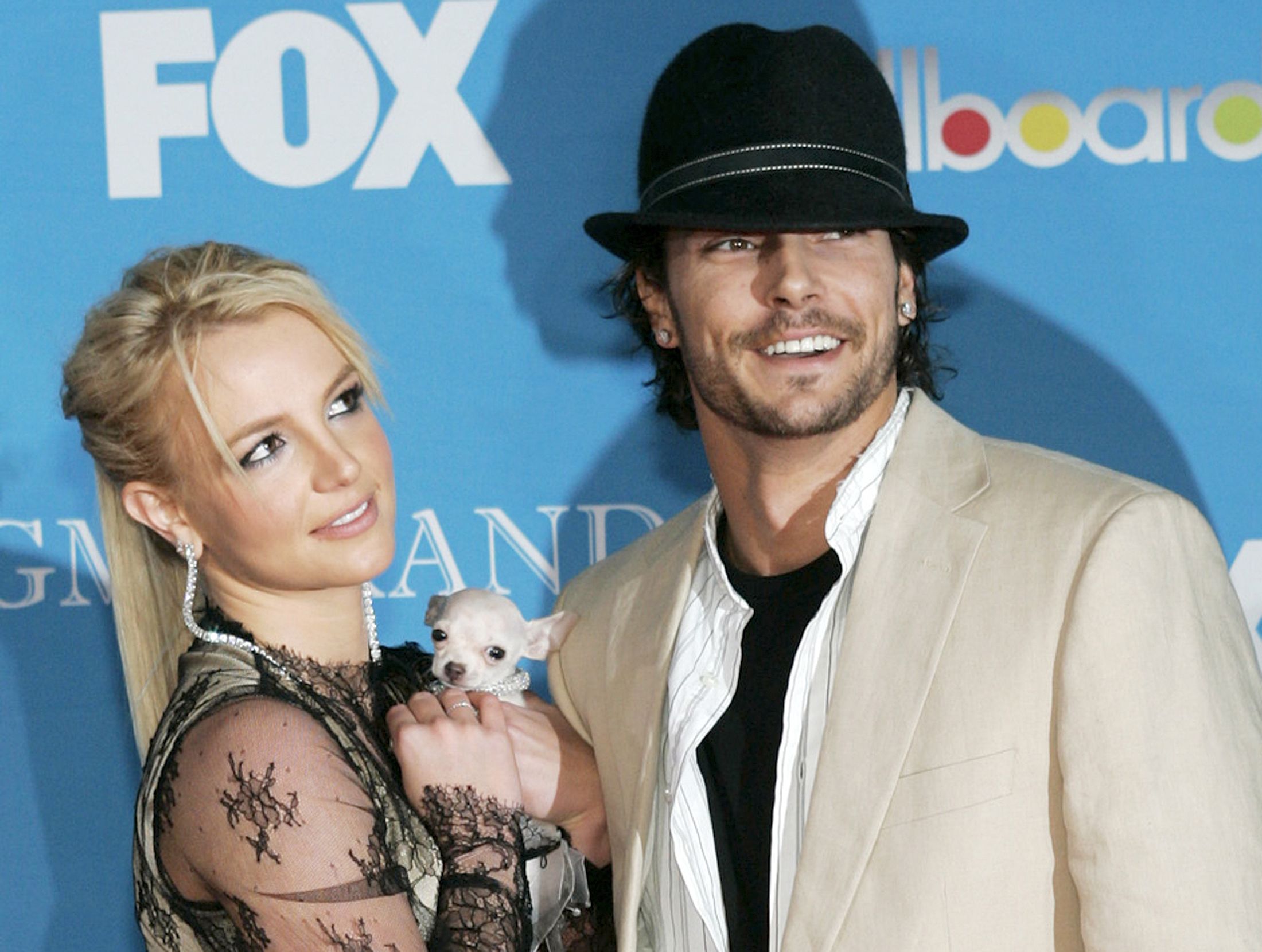 It is just before midnight, and I am sitting in an uncomfortable fake leather couch at the cavernous Whiskey Bar in the seedy Chinatown district of Portland, Oregon, taking a breather from the gyrating throng of electronic dance music enthusiasts who piled into this space for the DJ debut of the one and only Kevin Federline.
You got that right. The backup-dancer-cum-bullshit-celebrity-because-he-bedded-Britney Spears-and-fathered-a-few-of-her-rug-rats is here, or will be shortly, to perform for a crowd that I'm figuring is about half genuinely enjoying the music and half genuinely enjoying the spectacle of watching K-Fed spin.
Federline may technically be following in the footsteps of other has-beens such as Paris Hilton and Pauly D, who in apparent desperation turned to DJing to pay the rent. But there is a bar full of people here waiting to see what's going to happen. Even my friend Frankie, who thought I was kidding when I suggested spending Saturday night with K-Fed. "I hate you," she muttered as we walked in the door with my childhood pal Simon and ponied up the $5 cover charge.
I needed to talk to some people about why they came here. Simon figured it would be a mixture of "assholes like us," here for the mockery and circus, and "assholes who don't know better." I find a guy in a U.S. flag tank top (there are an alarming number of dudes with tank tops here). "A lot of people are here for a shitshow or a freak show," tank top says. Then he buys me a shot of Wild Turkey.
Somebody must be here because they genuinely like Kevin Federline and his music, I hope. I spot a girl rocking some Egyptian-style earrings, a pair of chic boots and a rose tattoo. I ask her why she's here. "I don't know," says Vanessa Morales, 24, which isn't true because she totally does know. "I was invited by DJ Digs Roots. He's a great DJ as well."
I'm trying to figure out a way to ask her if she is hoping she can hook up with K-Fed. "I think he's really cute," she says.
I check my watch. It's 22 minutes before midnight. The dance floor is about half full. People are warming to K-Fed's opening act, looking left and right nervously, in anticipation. Is Federline in the building? Would he roll up in a stretch limo out front? An Uber? No one knows. All we can do is wait and dance.
The room is full of people sporting gold chains, high-top Converse, fishnet stockings and fur shawls. There's a guy who's talking about cutting his dog's hair to make him look like an ewok and a girl who fell down in front of me, hurling her drink across the room. The anticipation got to her. There are no paparazzi here. I suspect I am the only reporter.
On another fake leather couch by the coat check is a man in a sparkly white blazer and corresponding sparkly boots with a floral arrangement rubber-banded to his head, sitting alone, sipping a cocktail. His name is Andrew Jankowski, and he's 26.
"[K-Fed is] literally the only reason I'm here," Jankowski says, as opposed to being figuratively the only reason he's here. He expected several friends to show up. They all bailed. "I thought it was a joke. Apparently, it's real, and then I was like, 'Oh my God I have to.'"
Why? Jankowski insists: "He's an impressively talented individual, and he's been a public figure for the last 10 years. In a dark and postmodern sort of way, I find him fascinating. As time goes on, I appreciate that no matter how much people seem to hate him, or this perception of him, he still has the courage to come out, in spite of being perceived as a joke. I feel like that's brave, in a way. I'm attracted to desperation, is another factor."
Dude really said that.
At about a half-hour after midnight, I hear shouting. I look up, and K-Fed has taken the stage, as more fog rolls out into the room. The dance floor swells to twice its size. Federline plugs in his computer and leans into the microphone: "Y'all ready to rock this motherfucker or what?!"
The show begins. Federline rolls through a set of classic party song remixes, from a remix of Kid Cudi's "Pursuit of Happiness" to a song I believe may be titled "Let's Get Fucked Up!" (because those are the only lyrics). A dude in an Immortal Technique T-shirt leans against one of the Whiskey Bar's pillars, glaring at the stage with a mixture of curiosity and contempt. Not wasting any time, Morales has worked her way up onto the stage and is trying to corral Federline into posing for selfies with her. He is too focused on the beats.
"I love you guys!" he says over the mic, 15 minutes into the set. "Are you guys having a good time? Hell motherfuck yeah!"
Everyone really is having a good time. Even Frankie, who would later agree with Simon that K-Fed is DJing well enough he'd ask him to play his wedding (which will never happen). A few feet away, I spot a couple of girls dressed up like Macklemore. They're giggling nonsensically and are clearly in the "assholes like us" category.
"We're here as kind of a joke," says Dani Cox, 24, who shows me her ID to prove that her real name actually is Dani Cox. "I'm a rave kid, and the guy producing the show, he's one of the biggest trance DJs in town. Nobody had any idea K-Fed was a DJ. It was like, 'What the fuck? He still exists?' It's bizarre."
Both Cox and her friend commented on a Facebook post dangling the premise of meeting K-Fed tonight. I want to meet him too, which is why I emailed the address for booking linked to his Instagram account. I received a response the day after the show: "very sorry for the late reply. we can set a phone interview up if your [sic] still interested. the show was insane last night. lmk if you want to jump on a call today or tomorrow. thanks."
I replied to take him up on the offer. I haven't heard back.