Deadly 'Nightmare Bacteria' Resistant to Antibiotics Infected 221 Americans in 2017, CDC Says
Antibiotic resistance isn't just a theoretical problem anymore. More than 200 Americans got sick with unusually treatment-resistant "nightmare bacteria" last year, the Centers for Disease Control and Prevention (CDC) announced Tuesday. These kinds of infections can kill up to 50 percent of the people who are infected.
Germs that are unusually resistant are ones that all or most antibiotics can't kill and that carry genes for antibiotic resistance that officials haven't seen before in the United States.
"I was surprised by the numbers we found," CDC Principal Deputy Director Anne Schuchat said during a media briefing. "It was more than I was expecting."
Antibiotics are "a safety net" for people who are receiving cancer treatments or organ transplants, as well as people who are having surgery or are staying in intensive care units, Schuchat explained. "Antibiotic resistance threatens this safety net."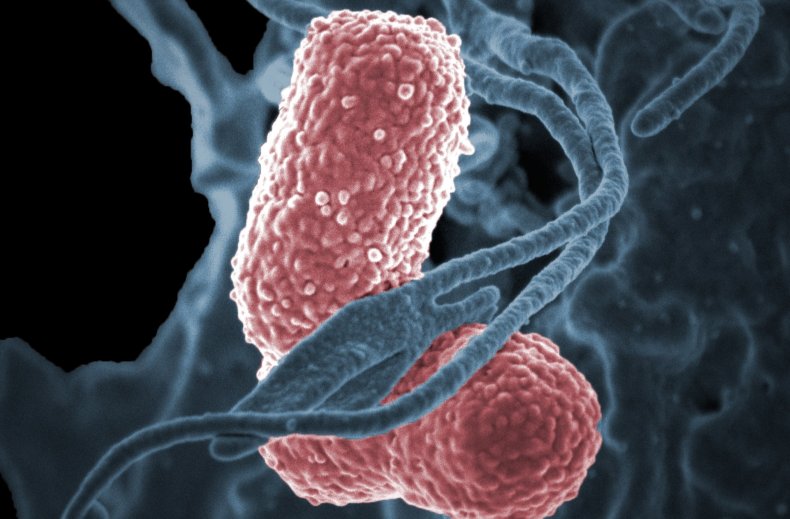 These 221 cases, found in 27 different states, are among the weirdest, rarest examples of antibiotic-resistant bacteria. Bacteria become resistant to drugs because they carry certain genes. Some of these genes are more common than others. Of the more than 5,700 samples sent to the CDC's regional antibiotic-resistance laboratories, far more—about a quarter—had at least one gene that might help spread antibiotic resistance. But the bacteria implicated in these 221 cases had genes that American authorities don't often see.
But there may be some hope. An aggressive approach to containing infections with odd resistance mechanisms works, Schuchat said. Isolating a patient with an unusually resistant strain, and screening people to find others who might be infected without showing symptoms, could prevent the bacteria from becoming a more widespread problem.
"Much like a fire, finding and stopping unusual resistance earlier protects people," Schuchat said. And extinguishing these "fires" early is easier.
Isolation and screening are part of the CDC's broader containment strategy for drug-resistant infections. That strategy looks like it works. The analysis, published by the agency Tuesday, also found that the percentage of Enterobacteriaceae infections—think salmonella or E. coli—that are resistant to two types of treatments has been decreasing over the past decade. The percentage of infections resistant to a class of drugs called extended-spectrum cephalosporins decreased by about 2 percent per year, based on data from the CDC's National Healthcare Safety Network, which tracks serious infections in health care facilities. The percentage resistant to a particularly powerful antibiotic, carbapenem, decreased by about 15 percent per year.
Using the containment strategy properly could reduce the number of carbapenem-resistant Enterobacteriaceae (CRE) infections by 76 percent within three years, the CDC estimated.
Even though the strategy seems to be working, these infections are still pressing problems. CRE infections are literally listed as an "urgent threat" on the agency's website. About 9,000 people get sick from them each year, and about 600 die. Bacteria that are resistant to extended-spectrum cephalosporins infect 26,000 people and kill 1,700 each year. That infection, though, is considered only a "serious" threat.