NIH Begins Trial to Determine How Effective Hydroxychloroquine and Azithromycin Are in Treating COVID-19
The National Institutes of Health (NIH) has begun a clinical trial testing the effectiveness of combining antimalarial drug hydroxychloroquine with antibiotic azithromycin as a treatment for COVID-19.
The controlled trial is the latest of several attempts to test the safety and efficacy of the drugs. The trial began Thursday and will involve 2,000 U.S. adults who are infected with the coronavirus and have symptoms like shortness of breath, cough and fever. Patients will randomly receive either the drug combination or matching placebos. Most of the participants are expected to be people over the age of 60 with conditions that put them at a higher risk for COVID-19 complications, such as diabetes or high blood pressure.
The trial is being sponsored by the NIH's National Institute of Allergy and Infectious Diseases (NIAID). White House coronavirus task force member and NIAID Director Dr. Anthony Fauci said that rigorous trials of existing drugs need to be conducted to find one that may help slow the rising COVID-19 death toll.
"We urgently need a safe and effective treatment for COVID-19," Fauci said in a statement. "Repurposing existing drugs is an attractive option because these medications have undergone extensive testing, allowing them to move quickly into clinical trials and accelerating their potential approval for COVID-19 treatment.
"Although there is anecdotal evidence that hydroxychloroquine and azithromycin may benefit people with COVID-19, we need solid data from a large randomized, controlled clinical trial to determine whether this experimental treatment is safe and can improve clinical outcomes," added Fauci.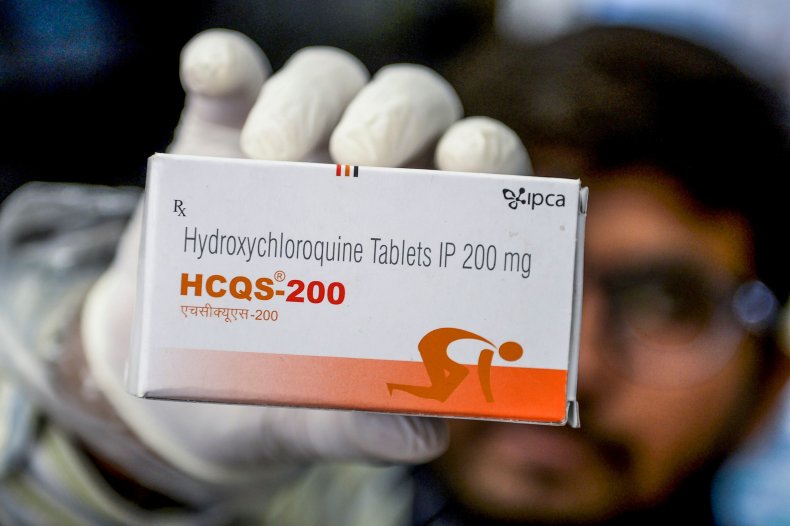 Anecdotes have circulated for months touting hydroxychloroquine as a treatment for the virus and preliminary results from some early trials suggested that the drug may have some positive effects. However, several subsequent studies have been less than encouraging.
A study published Monday by the Journal of the American Medical Association found that the combination treatment produced no statistically significant reduction in death for COVID-19 patients but may increase the risk of patients getting heart attacks. Another study published last week in the New England Journal of Medicine also found no benefit for hydroxychloroquine.
In March and April, the drug was heavily promoted by President Donald Trump, who suggested it could be a "total game changer" for the virus despite medical experts urging caution.
Drug manufacturer TEVA Pharmaceuticals is donating medications used for the new trial. The trial is being conducted by the NIAID-funded AIDS Clinical Trials Group (ACTG).
"This study will provide key data to aid responses to the COVID-19 pandemic," ACTG Chair Dr. Judith Currier said. "We are pleased to be able to leverage ACTG's existing infrastructure for HIV treatment clinical trials to quickly implement this important study."
Newsweek reached out to NIAID for additional comment.