Francis Collins, the outgoing director of the National Institutes of Health, said Sunday that daily COVID-19 cases could reach 1 million per day as the Omicron variant spreads, warning that Americans "cannot afford to let down our guard."
"I know people are tired of this," Collins said in an interview with National Public Radio, referring to the pandemic which has now dragged on for nearly two years.
"I'm tired of it too, believe me. But the virus is not tired of us. It's having a great old time changing its shape every couple of months, coming up with new variants and figuring out ways to be even more contagious," added Collins, who is retiring this month.
If COVID cases ended up reaching 1 million per day in the U.S., it would mark a record high. The highest daily COVID case counts recorded in the U.S. by the Centers for Disease Control and Prevention (CDC) occurred in early January of 2021, when the weekly average of daily cases hit about 250,000.
"Even if it has a somewhat lower risk of severity, we could be having a million cases a day if we're not really attentive to all of those mitigation strategies," Collins warned.
In his interview Sunday, Collins noted that it's too soon to tell how the introduction of the new variant will play out in the U.S. He added that with Omicron's variety of new mutations, it's "almost like we're starting over with a different virus."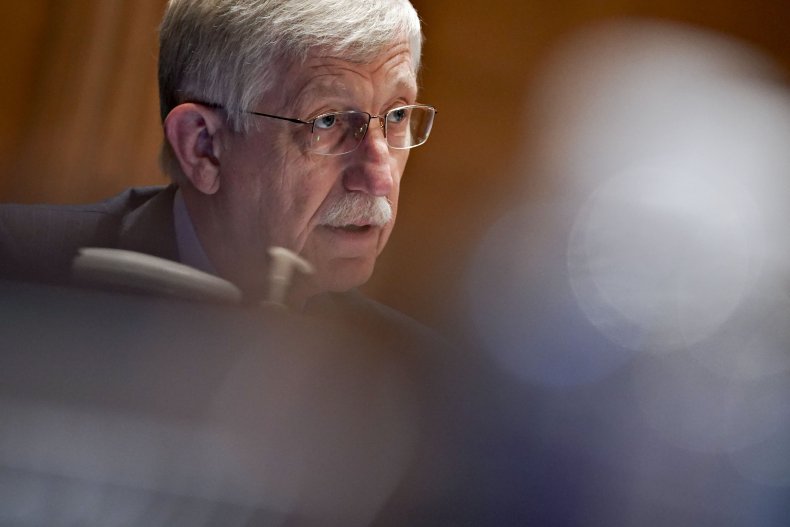 A study from South Africa found that Omicron appears to be more resistant to vaccines, but that it's also causing less severe illness.
New York State—where the CDC has said the Omicron variant is rapidly spreading— has seen record numbers of COVID infections in recent days. On Saturday, the state released data showing that it had broken its record for new daily COVID-19 cases two days in a row.
"This is not like the beginning of the pandemic. We are prepared for the winter surge because we have the tools at our disposal," New York Gov. Kathy Hochul said in a statement on Saturday.
"Getting vaccinated, getting the booster and wearing a mask are critical to avoiding getting seriously ill from COVID-19, so don't take a chance," she added.
On Friday, the Cleveland Clinic released data showing Omicron is "more transmissible" than other variants. The data showed nearly a third of 3,000 COVID-19 daily tests conducted by the clinic yielded positive for Omicron, twice as many as the week prior.