UFC Fighter Nik Lentz Gives 'Shoutout To My Homie Brett Kavanaugh' During Joe Rogan Post-Fight Interview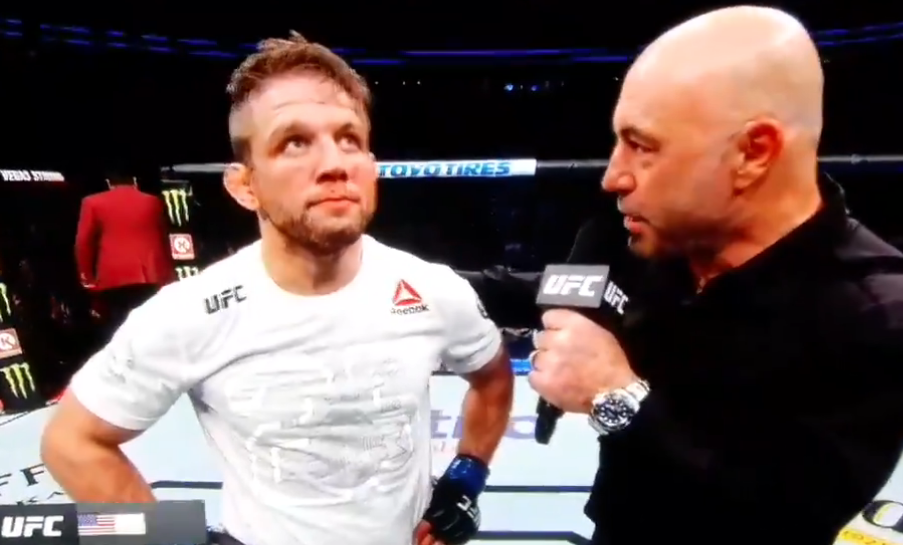 The newly sworn-in Associate Justice of the Supreme Court, Brett Kavanaugh, received a bizarre show of support Saturday night from UFC fighter Nik Lentz.
The Ultimate Fighting Championship lightweight took to the microphone Saturday at UFC 229 after defeating Gray Maynard. Amid laughter, he proclaimed his support for Kavanaugh, who was controversially confirmed into the U.S. Supreme Court hours earlier amid protests and lingering accusations of sexual assault. Lentz gave a "shoutout" to the 53-year-old judge after the Las Vegas TKO win over Maynard as he spoke to UFC commentator Joe Rogan.
Rogan approached Lentz to conduct a post-fight interview when the Minnesota-based lightweight fighter aired his political views. "Alright I'm here with the winner Nik Lentz, first of all Nik congratulations on a victory over a real veteran in Gray Maynard. I think this fight really highlighted the improvement and development you're striking," said Rogan.
"First and foremost, I want to give a shout out to my homie Brett Kavanaugh, way to go special K," the fighter says to Rogan and the camera with a thumbs-up sign and a smile. "And on top of that," Lentz says, choking off laughter, "...I'm a new fighter."
Lentz's odd shoutout to Kavanaugh was followed up by hundreds of "MAGA" comments on his socia media pages expressing their happiness Lentz backed President Donald Trump's SCOTUS nominee. Several commenters note "Special K" is slang for ketamine or a recreational anaesthetic.
"You are my new favorite fighter!!! We all loved you giving a shout out to Justice Kavanaugh!!!!! #maga__" reads one of the fighter's top Instagram comments.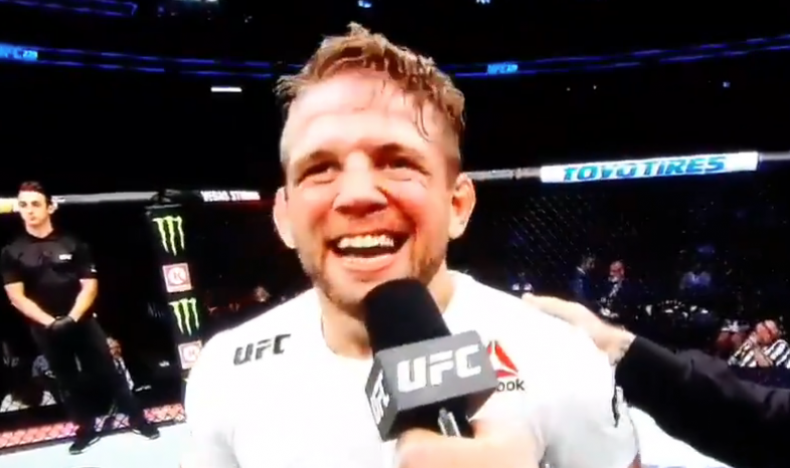 During a post-fight interview with other reporters outside the event, Lentz explained how both he and Conor McGregor have blended entertainment and fighting to get to the top of the sport.
"When I first came into fighting I had an idea of how to get to the top and that idea was, if I worked hard and I beat people up and I kept winning I would get to the top," said Lentz. "You have to be the complete package. You have to be good on the mic, you have to be good in the fights, you have to produce entertaining fights. You have to have a mindset and an approach to fighting that is an entertaining idea. Fighting is an entertainment sport. Anybody who says that it's a regular old sport like football or something where they just care if you win, is a fool."