Nike Co-Founder Phil Knight to Retire at 77 Years Old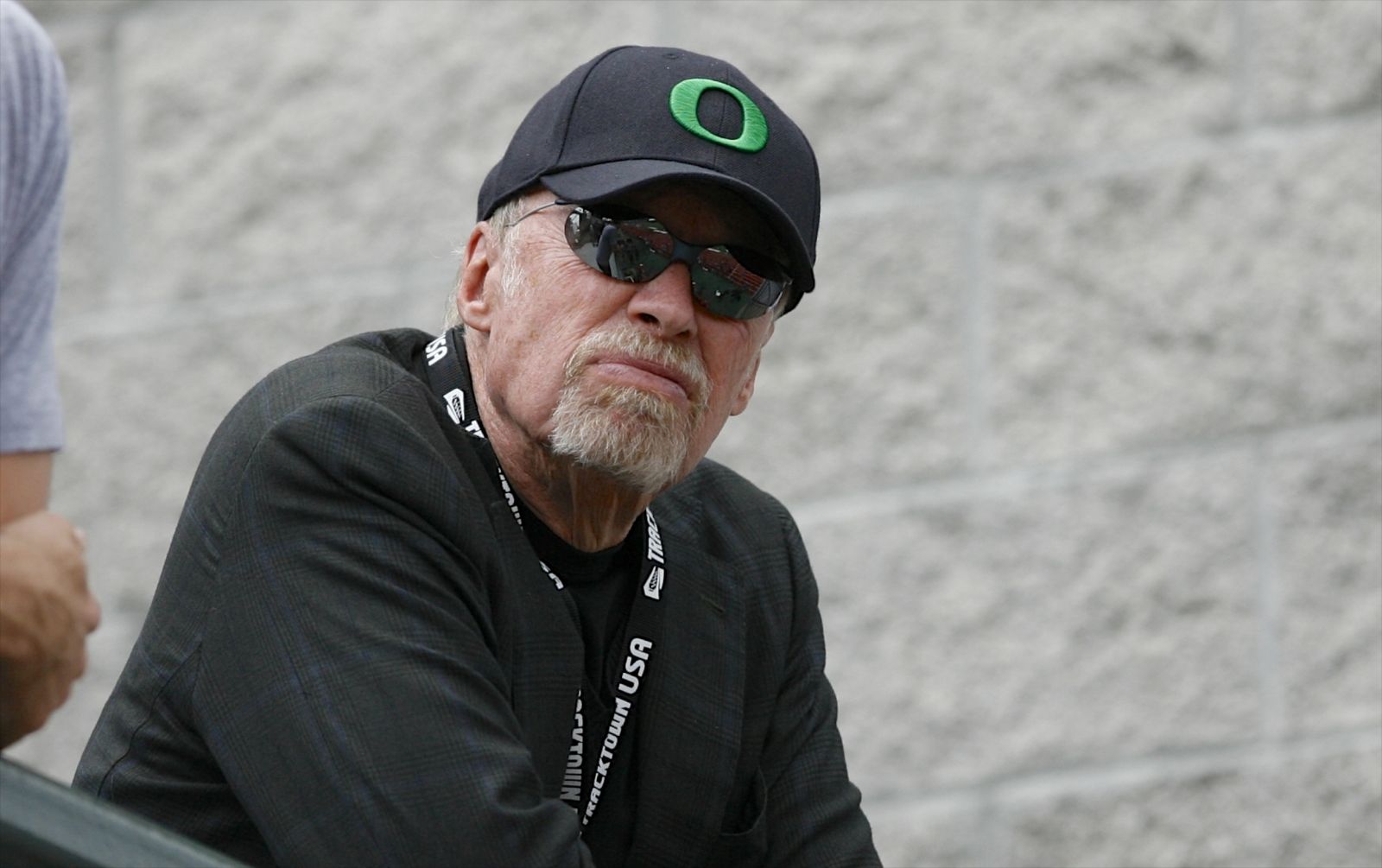 Phil Knight, chairman and co-founder of the $86 billion sportswear company Nike, has announced he will be retiring next year at the age of 77.
Knight has been running the company for over 50 years after founding it along with field coach Bill Bowerman in 1964, selling the first set of running shoes from the back of his car.
After Knight graduated from college in 1962, both he and Bowerman agreed to invest $1,200 into a relatively small project selling Japanese running shoes under the brand name Blue Ribbon Sports in 1964. The $1,200 gamble became one of America's biggest business success stories as Blue Ribbon grew rapidly and was re-branded as Nike (the name for the Greek god of victory) in 1978.
Nike's first pair of shoes were made inside of a waffle iron owned by Bowerman's wife, which formed the distinctive patented pattern on the sole of Nike shoes. Nike's trademark swoosh was designed by a Portland student in 1971 who was paid just $35 for it.
Whilst Bowerman, who died in 1999, was the brains behind Nike's design, Knight has always been a businessman, spending his earlier years at the company in the 1970s selling Nike shoes to stores and persuading rising sports stars to wear them.
In 1984, one such athlete Nike offered a shoe contract to was Michael Jordan, who went on to become one of the greatest basketball players in history. Jordan accelerated Nike's reputation after donning their trainers and his endorsement has resulted in the sale of millions of pairs of Nike Air Jordans worldwide.
Other sportsmen involved in Nike's marketing campaigns over the years have included golfer Tiger Woods, footballers Wayne Rooney and Christiano Ronaldo and British running athlete Mo Farah. Nike also sponsors the national football teams of the US, Australia, Portugal and France, among others.
Today, Knight is worth more than $24.3bn (€21.9bn), ranking him 35th in the Forbes 'World's Billionaires' list.
Knight said in a statement that "Nike has always been more than just a company. It has been my life's passion." He will step down from the company, which last week announced annual profits of $3.27bn (€2.95bn), sometime next year, though he intends "to continue to work with Nike and look forward to contributing to its future well after my chairmanship ends," he said.
Knight indicated that he would like to see current Nike CEO Mark Parker to take over for him, however in a separate press release, Nike Inc. announced that it will name a new chairman in 2016.