Nike Has Cut Ties With Manny Pacquiao Over 'Abhorrent' LGBT Comments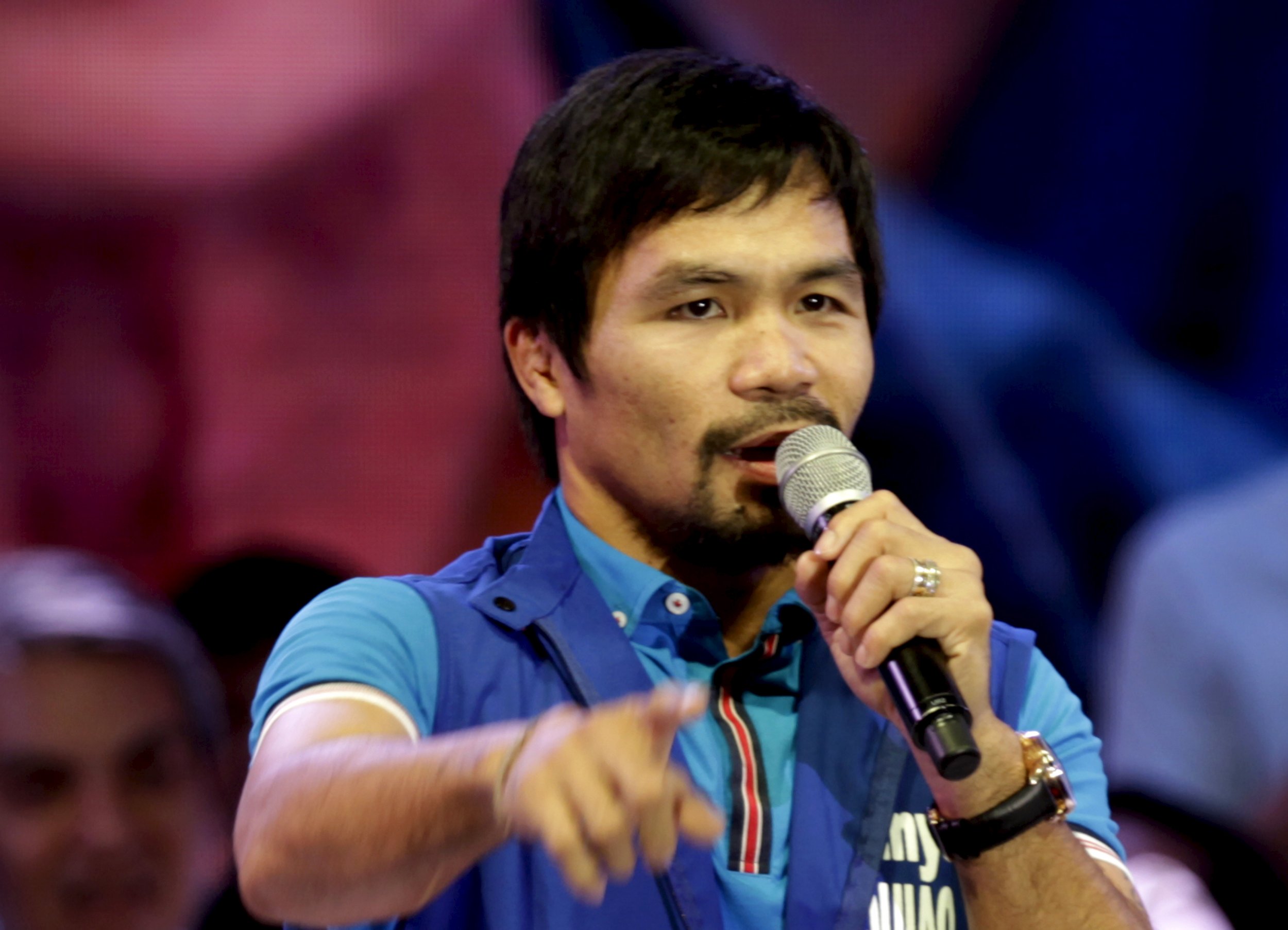 Former world champion boxer Manny Pacquiao has been dropped by his longtime sponsor Nike following comments in which he compared homosexual couples to animals. TMZ originally reported the news Wednesday afternoon, and the decision was later confirmed by ESPN's Darren Rovell.
"We find Manny Pacquiao's comment abhorrent," Nike's statement read. "Nike strongly opposes discrimination of any kind and has a long history of supporting and standing up for the rights of the LGBT community. We no longer have a relationship with Manny Pacquiao."
Pacquiao grew up poor in the Philippines before going on to become one of the world's most successful boxers, winning world titles in eight different weight classes. His story is an inspirational one to Filipinos, and he has been an active political figure in his home country since first running for a congressional seat in 2007. He is currently running for a Senate seat, and it was in a recent interview with a local TV station that he made the comments in question.
"Have you seen any animal having male-to-male or female-to-female relations?" Pacquiao told a local Filipino TV station. "If you have male-to-male or female-to-female [relationships], then people are worse than animals."
His words were not taken lightly, and on Tuesday Pacquiao posted a video apology to his Facebook page. "I'm sorry for hurting people by comparing homosexuals to animals," he said in his native Tagalog, posting an English translation along with the video. "Please forgive me for those I've hurt. I still stand on my belief that I'm against same sex marriage because of what the Bible says, but I'm not condemning LGBT. I love you all with the love of the Lord. God Bless you all and I'm praying for you."
Pacquiao had been with Nike since 2006.
Nike Has Cut Ties With Manny Pacquiao Over 'Abhorrent' LGBT Comments | Sports