Nike is collaborating again with the widow of NBA legend Kobe Bryant to continue inspiring fresh generations of athletes.
Vanessa Bryant briefly split from Nike last year after growing frustration about the limited availability of Kobe Bryant products following his death in a helicopter crash the previous year. The renewed partnership will introduce new sneaker designs and help create a youth basketball center in Southern California.
"Kobe Bryant means so much to so many of us, not just NBA fans but globally beyond the game," said John Donahoe, Nike president and CEO. "His impact in growing the sport, particularly encouraging women and young people to pick it up, endures as one of his deepest, lasting legacies. Together with Vanessa, we hope to honor Kobe and Gigi by championing a new generation for many years to come."
The first new sneaker release, the Kobe 6 Protro "Mambacita Sweet 16" will honor Gianna "Gigi" Bryant, the couple's daughter, who also died in the crash. All proceeds from the shoe will benefit the Mamba and Mambacita Sports Foundation, a nonprofit that funds sports programs for athletes in underserved communities. Release information will be shared at a later date, Nike said.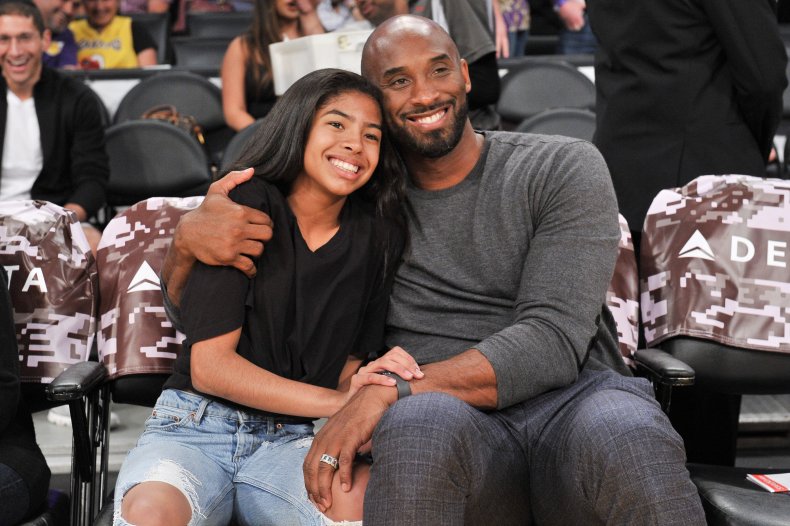 "We're excited to announce our partnership with Nike is going to continue!" Vanessa Bryant said in an Instagram post. "I am so proud that my husband's shoes are still the most worn by players on NBA courts and that the demand for his shoes remain so desired by his fans around the world."
Kobe Bryant signed on with Nike in 2003 and remained in partnership with the company for the rest of his career, according to Bleacher Report.
A year after Kobe Bryant's 2020 death, Nike's extension of the collaboration didn't meet the family's expectations of a similar commitment that mirrored deals held by Michael Jordan and LeBron James, ESPN reported.
"I was hoping to forge a lifelong partnership with Nike that reflects my husband's legacy," Vanessa Bryant said at the time. "We will always do everything we can to honor Kobe and Gigi's legacies. That will never change."
Now that the partnership has been revived, Vanessa Bryant is excited to work with Nike to continue selling Kobe Bryant's shoes for fans across the globe.
NBA Hall of Famer Kobe Bryant played all 20 of his seasons with the Los Angeles Lakers, winning five NBA championships, two NBA Finals MVPs, two scoring titles and garnered 18 All Star nods.
Newsweek reached out to Nike for comment.