Nike Honors the Life of Kobe Bryant With Emotional New Commercial
On Monday, Nike revealed their new "Mamba Forever" commercial, in tribute to Kobe Bryant. Shared just before the late NBA legend's public memorial at the Staples Center in Los Angeles, the ad takes a minimalist approach to playing through highlights from Bryant's lengthy career.
The commercial centers on a simple visual: a black screen featuring the word "Forever" in white lettering. For just under two minutes, different words and numbers flash on the screen in front of "Forever," including "Philly Kid," to signify Bryant's Philadelphia roots, and the years that he won the NBA championship as a member of the Los Angeles Lakers. To complement the text, audio and media coverage plays from various moments in Bryant's life.
In addition to references to his five NBA titles, his 81-point game against the Toronto Raptors in 2006, and his Olympic wins with Team USA, the commercial also highlights Bryant's role as a father, husband, and inspiration to fans around the world. To close out, the commercial focuses on the words "Mamba Forever," as a salute to Bryant's infamous on-court alter ego, the "Black Mamba."
It's a stirring tribute and came just as the city of Los Angeles was memorializing Bryant and his 13-year-old daughter Gianna, who were killed in a January helicopter crash along with seven others. Speaking at the Staples Center on Monday, Bryant's loved ones shared stories remembering their time with him and his impact of their lives. Chief among them was Vanessa Bryant, widow to Kobe and mother to Gianna.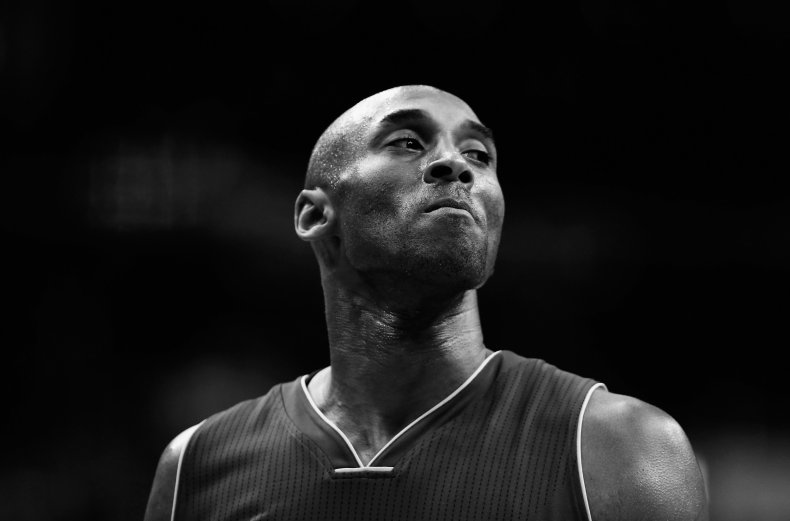 "God knew they couldn't be on this earth without each other. He had to bring them home to have them together," she said in front of a packed arena. "Babe, you take care of our Gigi. And I've got Nana [Natalia], BB [Bianca] and Coco [Capri]. We're still the best team."