'Nike Logo' Trends After New MLB Uniforms Divide The Internet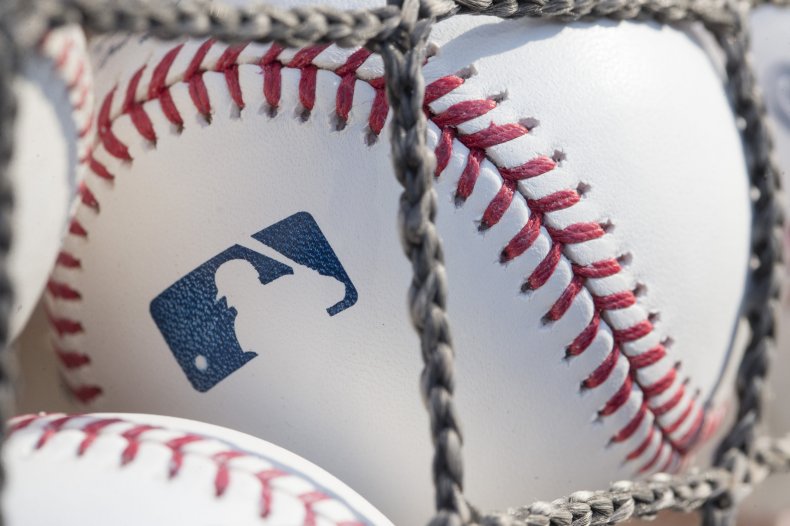 On Monday, Nike's partnership with Major League Baseball (MLB) was brought to life with new official team uniforms for the 2020 season, but the internet cannot decide how they feel about them.
Nike's announcement of the new MLB uniforms stems from their January agreement with the league and Fanatics to become the exclusive provider of on-field uniforms. The major difference with the new uniforms that has fans up in arms is a Nike logo on the front of the jersey instead of the sleeve, as it was in the past.
Since the announcement, many fans have taken to Twitter to express their frustrations with the new uniforms.
Newsweek subscription offers >
"Nike logo on the front of baseball jerseys is tacky," wrote Twitter user Quan.
Newsweek subscription offers >
"Gross," said Twitter user Andy Beard. "Nike logo looks awkward and unwelcome."
"Wish the Nike logo was on the sleeve for all the new uniforms. Just seems...wrong," wrote Twitter user Kenny.
"New MLB jerseys with Nike logo on the chest look tacky, like something you would get at a discount store, not an authentic jersey to be worn on the field by players," wrote Billy Ballas in response to a picture of the new Los Angeles Dodgers jerseys.
While many fans disagree with Nike's decision to place their logo on the chest instead of the sleeve, some other fans have welcomed the new jerseys with open arms.
"The Nike swoosh actually makes baseball seem like it's finally catching up with the times," wrote Twitter user Nick Quaglia. "The Nike logo is so simple but makes it look younger #Redsox."
Twitter user Mitchel Inkrott decided to address the baseball traditionalists, who want the MLB to keep the same jersey style that they have had for years, saying, "I consider myself more of a baseball purist than most, but to get this butthurt about the Nike logo being on the front of jerseys next season is crazy."
"Why are people complaining about the Nike logo on the front? I think it looks clean," wrote Twitter user Bman.
Some other fans have also compared the new MLB jerseys to professional soccer jerseys that feature advertisements.
"Fans complaining about the Nike logo on the front of their MLB jerseys are just worried that they're going to mistaken for football fans," wrote Twitter user DJShire with a picture of some soccer jerseys.
"Baseball fans: The Nike logo on the jersey ruins the tradition! Soccer: a sport loaded with tradition," said Trent Redman on Twitter.
The new uniforms are set to be worn in games during the upcoming 2020 season.
'Nike Logo' Trends After New MLB Uniforms Divide The Internet | Sports