Nike says it cut ties with Brazilian soccer star Neymar over his refusal to cooperate with an investigation into sexual harassment allegations.
Neymar, whose full name is Neymar da Silva Santos Júnior, exited from his relationship with Nike in 2020 without the company giving any explanation for the split. On Thursday, Nike explained that the partnership ended after Neymar resisted a "good faith investigation" into allegations that he had sexually assaulted one of the Portland, Oregon-based company's employees.
"Nike was deeply disturbed by sexual assault allegations made by one of our own employees against Neymar Jr.," Nike said in a statement. "The alleged incident occurred in 2016 and was officially reported to Nike in 2018."
"From the very beginning, we have treated the employee's allegation and her experience with great seriousness," the statement continued. "Nike ended its relationship with the athlete because he refused to cooperate in a good faith investigation of credible allegations of wrongdoing by an employee."
Nike said that it would not be disclosing the identity of the employee, who came forward with the allegation "only with the assurance of confidentiality." The employee "expressed interest in pursuing" the allegation further in 2019, prompting the company to launch an investigation.
The independent investigation, which included "separate legal counsel for the employee," was inconclusive. Nike broke ties with Neymar despite "no supporting facts" emerging from the investigation that would allow the company to "make an accusatory statement" about the allegation.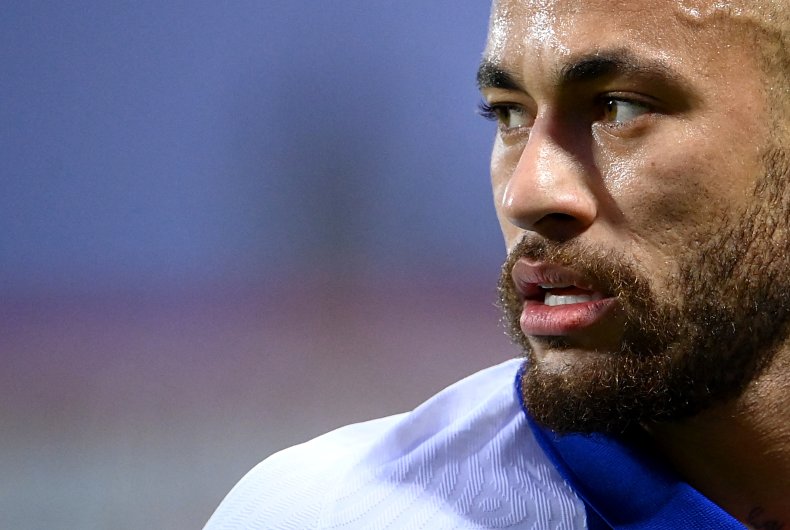 In 2019, Neymar was accused of raping a Brazilian model at a Paris hotel. Neymar said that the allegation was false and Brazilian authorities later indicted the woman on extortion, fraud and slander charges. She was acquitted of fraud and the other two charges against her were dropped.
Neymar's spokeswoman denied that the split with Nike had anything to do with sexual assault, saying it was done for commercial reasons instead, while vowing that the soccer star would "vigorously defend himself against these baseless attacks in case any claim is presented" in a statement to The Wall Street Journal. She also said that no case had been presented.
"It is very strange a case that was supposed to have happened in 2016, with allegations by a Nike employee, come to light only at that moment," the spokeswoman said. "Similar to the sexual assault allegations made against him in 2019—allegations which the Brazilian authorities found Neymar Jr. innocent—these allegations are false."
Weeks after the contract with Nike ended, Neymar signed a lucrative endorsement deal with rival company Puma. Neymar is the most expensive soccer player in history, with his transfer from former club Barcelona to his current employer Paris Saint-Germain costing €222 million in 2017 (currently about $270.5 million U.S.).