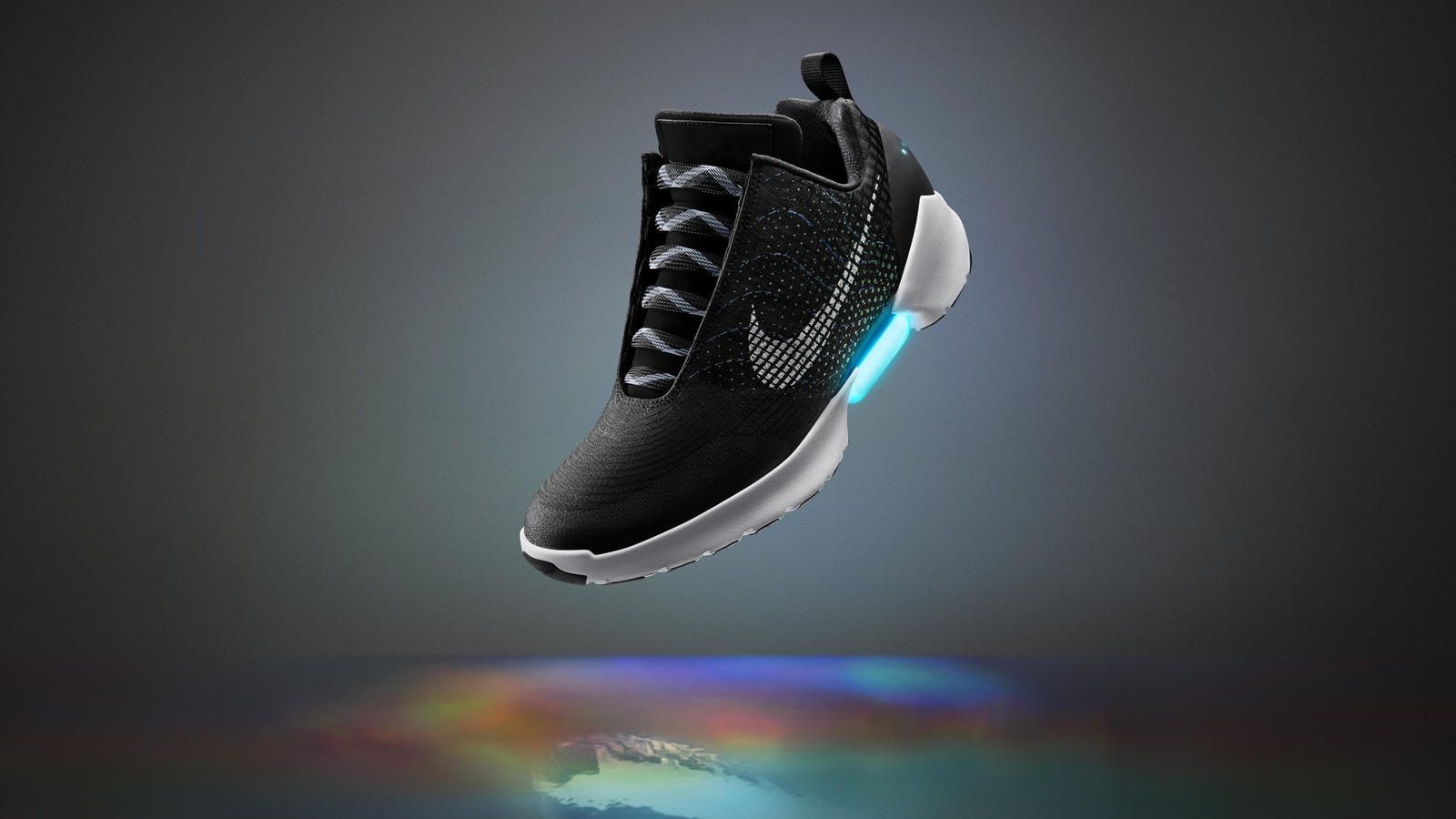 Nike Unveils First Mass-Market Self-Tying Shoes
Almost 30 years after self-tying shoes were envisioned in the movie Back to the Future 2, Nike has unveiled a pair of the futuristic footwear that anyone can buy.
The Nike HyperAdapt 1.0 shoes will be the first ever mass-market self-tying shoes when they go on sale later this year, following several prototype versions that have come out in recent years.
"Innovation at Nike is not about dreaming of tomorrow. It's about accelerating toward it," said Nike designer Tinker Hatfield at Nike's Innovation Summit this week.
"We're able to anticipate the needs of athletes because we know them better than anybody. Sometimes, we deliver a reality before others have even begun to imagine it."
The shoes use something called "adaptive lacing" technology that allows the wearer to adjust the snugness of the shoe using two buttons on the side of the trainer.
It is hoped the fitting mechanism will prevent slippage and will rid athletes of the distraction caused by laces becoming loose.
"When you step in, your heel will hit a sensor and the system will automatically tighten," said Tiffany Beers, the project's technical lead. "Then there are two buttons on the side to tighten and loosen. You can adjust until it's perfect.
Footballer Christiano Ronaldo was the first athlete in the world to try the HyperAdapt 1.0, saying in a short video: "It's crazy. This is why [Nike] is the best brand in the world.
Nike has said that the shoes will be available in three colors, though no word has yet been given on price.