This week, Nike launched an ad campaign designed to garner maximum attention: it used unemployed former NFL quarterback Colin Kaepernick as the face of its 30th anniversary #JustDoIt campaign. What, exactly, has Kaepernick done athletically to earn the honor? Nothing. He's been off the playing field since 2016. No, Kaepernick has stayed in the headlines because the protest campaign he launched by kneeling for the national anthem became a viral political issue, generating clicks and headlines and presidential debate topics.
The Nike campaign launched with a close-up, black-and-white photo of Kaepernick, accompanied by the slogan: "Believe In Something. Even if it means sacrificing everything."
This is, to put it mildly, ridiculous.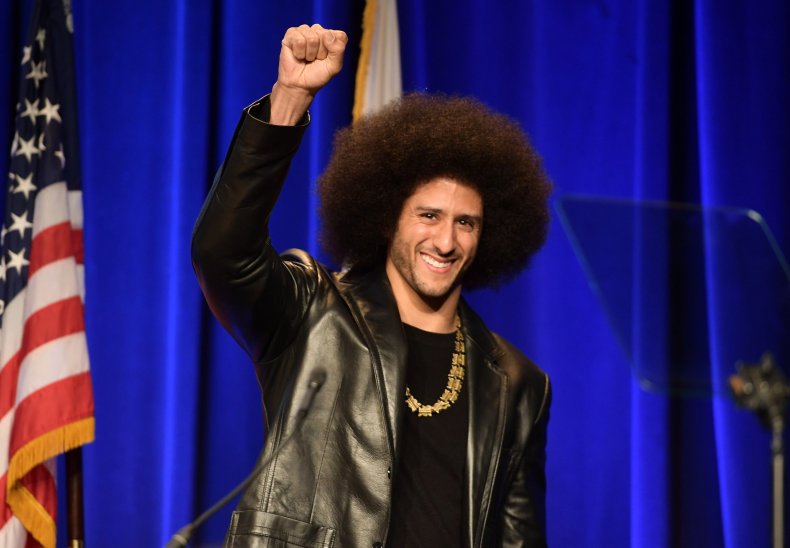 First off, it's ridiculous to suggest that believing in something is a worthwhile goal—it rather depends on what you believe in. Second, Kaepernick has sacrificed nothing. He began kneeling only once he became a backup with the San Francisco 49ers. He turned down a trade to the Denver Broncos because he refused to restructure his contract and give up money. He hasn't been employed because he's a team headache and because he's not a very good quarterback (in 2016, he had one of the worst QB ratings in the league, and in 2015, he was even worse). The same folks decrying the injustice of Kaepernick lacking a quarterback job were more than happy to see Tim Tebow, a similarly less-than-average quarterback, hit the door.
Muhammad Ali gave up his career as the world heavyweight championship; he was sentenced to five years in prison and released on bail. He didn't box for nearly four years. Whatever you think of Ali's reason for protest, he at least was willing to give something up. Not so with Kaepernick. Colin Kaepernick turned down an NFL contract and now will earn millions by posing as a social justice warrior for the benefit of a massive multinational corporation. Some sacrifice.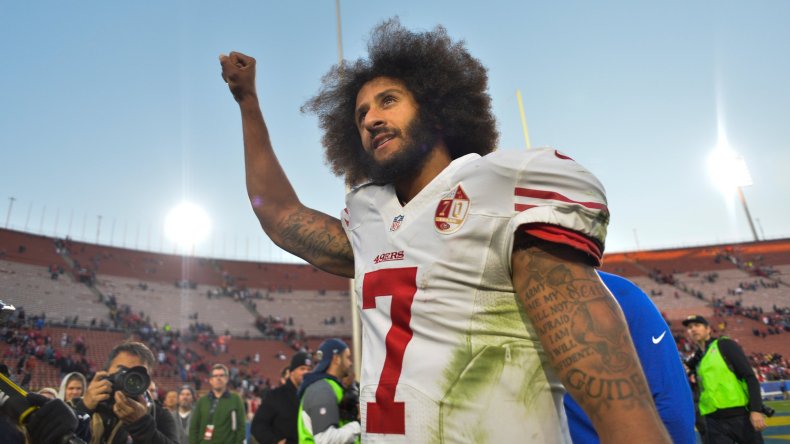 But this whole charade is a profit grab. That's fine, but let's recognize it for what it is. Nike is a corporation. This is free publicity, and the company can virtually guarantee that the president of the United States will sound off about the controversy, generating a pro-Nike backlash. What's more, Nike's marketing department is catering to a particular audience: black Americans are far more likely than non-black Americans to support Kaepernick (69 percent of black Americans said protests during the national anthem were appropriate, as opposed to 58 percent of white Americans who say such protests are always inappropriate); black Americans spend, on average, more money than white Americans on clothing and apparel; black Americans are far more likely to demand that the brands they support back social causes, and they're also far more likely to interact with brands on social media, according to Nielsen.
And backlash? Nike's counting on it. They understand that boycotts are generally overstated and small, that President Donald Trump is wildly unpopular, and that Trump jumping into this fray would merely allow them to pose as socially conscious political actors, even as they weather charges of labor exploitation in impoverished countries.
Capitalism always wins. Even politics can be turned into a commodity—especially politics. People love to signal their supposed virtue to others. There's a reason that those on the Left buy Priuses rather than similarly environmentally-friendly vehicles that don't look like bizarre bubbles: you can't show your friends you care about the environment when you're driving a car that doesn't obviously show off your bona fides. Nike is hoping for a similar effect.
That's their prerogative. But spare us the "Kaepernick as hero" routine. Nike didn't grant a "Just Do It" campaign to Allejandro Villanueva (an Army Ranger who served three times in Afghanistan) or Pat Tillman (who died in the line of duty after giving up an NFL job). They gave it to a guy who has been milking publicity from supposed political courage, and now will break the bank thanks to his supposed sacrifice.