Who is Nikita Dragun? YouTuber Under Fire For Race Remarks
YouTuber Nikita Dragun has come under fire on social media for posting some racially insensitive tweets with fans accusing the beauty influencer of "blackfishing."
The popular make-up artist has been criticized for tweets posted to Twitter and Instagram this week.
It all started when she posted a photo to Instagram two weeks ago, which many of her followers have said is "blackfishing" as her skin tone appears darker.
What is Blackfishing?
Blackfishing refers to the use of excessive fake tan and dark make-up, and sometimes the wearing of hairstyles such as braids in order to present as Black.
One comment reads: "It's the blackfishing for me," while another person commented: "sweetheart it's very much giving 50 shades of nikita. weren't you white last week. pick a side sis."
The Belgian born American YouTuber, 22, is of Vietnamese and Mexican descent. She came out as a trans woman a couple of years ago. Dragun has 1.9 million followers on Twitter, 8.4 million on Instagram and also boasts 3.65 million subscribers on YouTube.
Appearing to address the backlash to the Instagram post, on October 4, Dragun tweeted: "what race is nikita gonna be today?"
The comment has incensed Twitter users, with many condemning the influencer for the racially insensitive tweet.
One response reads: "not her thinking black fishing is quirky," while another person wrote: "you racist b****...NOBODY'S RACE OR SKIN COLOR IS A GODDAMN COSTUME."
On October 3, Dragun further referenced her heritage, tweeting: "growing up mixed i was never enough or fully accepted. i don't have to pick a side. i am not incomplete of my races. i do not lack anything. i am proud of ALL of me."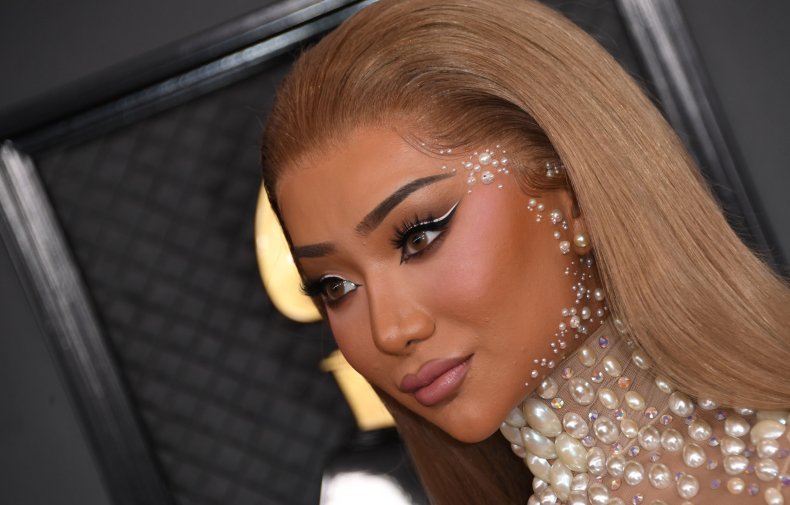 She also posted: "i know it's a joke to comment on my race but i'm really tired of having to defend myself on every post. 'she's hispanic today' i'm hispanic everyday. my mom is mexican. my dad is asian. i'm mixed. the end. bye."
Dragun was criticized for "blackfishing" earlier this year also when she posted a photo wearing box braids, a hairstyle traditionally worn by Black women.
After receiving flack at the time, Dragun addressed the controversy on Instagram, and said she wanted to "show love and appreciation" for the Black women in her life.
"i was inspired to do this box braid wig because i find it so beautiful," she said. "too often there's a double standard when another person takes inspiration from black culture. suddenly it's a new trend or it's renamed to be something else."
Newsweek has reached out to Dragun's representatives for comment.