Nikki Haley Denies 'False Rumors' of a Possible Trump/Haley 2020 Ticket: Pence 'Has My Complete Support'
Former U.S. Ambassador to the United Nations Nikki Haley on Wednesday declared "complete support" for Mike Pence in a tweet where she also appeared to shut down ongoing "false rumors" of a possible Trump/Nikki ticket for 2020.
After she resigned from her post at the United Nations last October, Haley was reportedly floated as a possible running mate for Donald Trump's 2020 re-election bid by a few advisers from the president's administration.
"Enough of the false rumors. Vice President Pence has been a dear friend of mine for years. He has been a loyal and trustworthy VP to the President. He has my complete support," Haley tweeted on Wednesday afternoon. It is unclear why Haley has chosen to address the nearly year-long rumor today.
Last November, the New York Times reported that Trump had never forgiven Pence's unfavorable comments after the release of an infamous Access Hollywood tape that showed him bragging about his ability to grab women by the genitals without their consent because of his celebrity status. However, the publication also made clear that Trump had not made a decision either way to keep Pence as Vice President.
The rumor renewed in June, after a Wall Street Journal opinion article called for Trump to replace Pence with Haley in order to appeal to "politically moderate suburban women."
The president quickly moved to reject the speculation in a phone interview with Fox Business Network. "I love Nikki. She's endorsed me. She's my friend. She's a part of my campaign. But Mike has been a great vice president. He's 100 percent," Trump said, adding that there may be another role in his campaign and administration for Haley in the future.
"Mike Pence is the person, 100 percent," the president continued. "We won together."
"You can't break up a team like that ... And we get along well together," Trump said.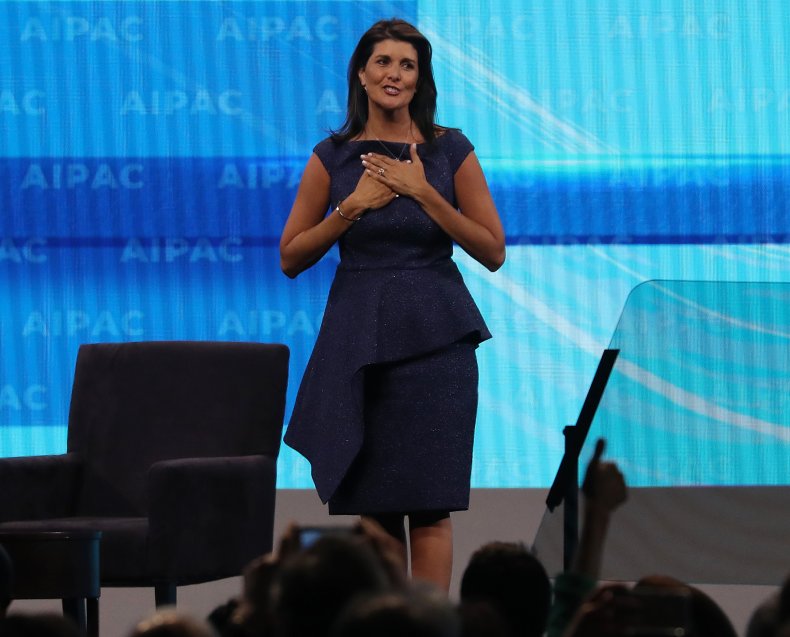 Although Haley, who served as South Carolina's governor for six years before joining the Trump administration, has previously praised the president on numerous occasions, the former U.N. ambassador criticized Trump's remarks about Democratic congressman Elijah Cummings earlier this month.
"Really bad news! The Baltimore house of Elijah Cummings was robbed. Too bad!," Trump tweeted on August 2. "This is so unnecessary," Haley tweeted in response.
Counselor to the President Kellyanne Conway fired back at Haley's remarks as "unnecessary" in a tweet and threw her support behind Pence for Vice President. "Trump-PENCE2020," she wrote.