Nikki Haley: Donald Trump Contributes to 'Irresponsible Talk'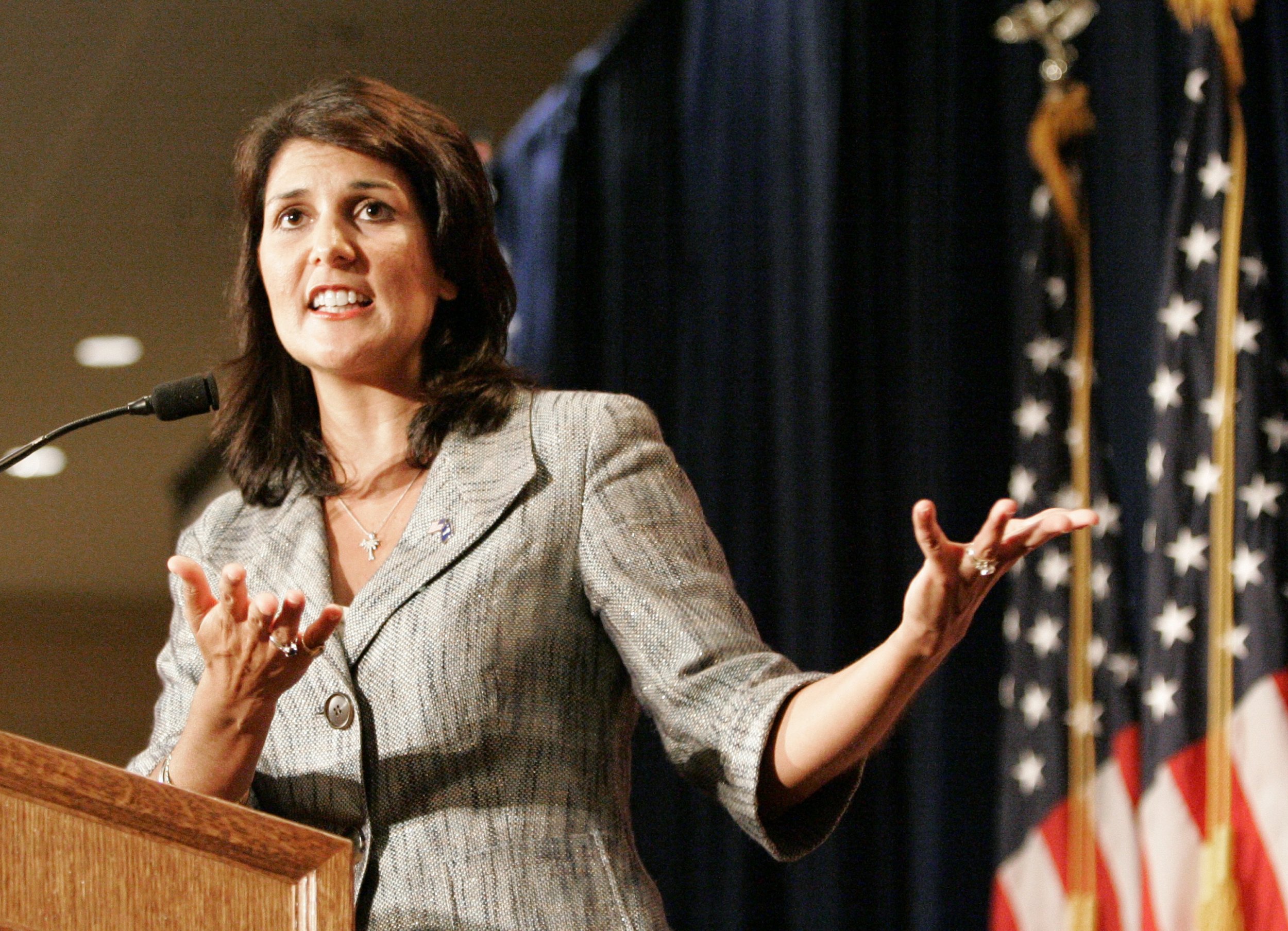 South Carolina Governor Nikki Haley on Wednesday confirmed that she was referring to GOP presidential front-runner Donald Trump as one of the "angriest voices" she mentioned in her Republican response to the State of the Union address.
Immediately following President Barack Obama's hourlong address to the nation, Haley appeared on national TV from Columbia, South Carolina, to provide the opposing party's rebuttal.
"Mr. Trump has definitely contributed to what I think is just irresponsible talk," she told NBC News's Today show in an interview Wednesday morning. "I think that a lot of what we're trying to do is say those angriest voices are not helpful." She said the other voices she referenced come from the media and South Carolina residents.
Many Democrats and some Republicans, including House Speaker Paul Ryan and GOP presidential candidate Jeb Bush, commended Haley on her response.
But she angered some very conservative voices in her party by not treating the speech as a full-on partisan attack. "While Democrats in Washington bear much responsibility for the problems facing America today, they do not bear it alone. There is more than enough blame to go around," she said Tuesday night.
"It's important for us to look in the mirror. I think Republicans need to understand that they too are responsible for the status of where we are in the country," she said.
Haley, the daughter of Indian immigrants, denounced Trump after he called for a temporary ban of Muslims to the United States in the wake of the Paris attacks in November. She called his idea "un-American."
During the NBC interview, Haley briefly criticized Obama, saying he divided the country in "ways we've never seen before," in health care, education and national security.
"But Republicans need to understand there are things that we could do better that would help strengthen our country," she added.
Haley said she is unsure about when she will endorse a candidate. Until then, she said she needs to focus on implementing South Carolina's budget and the State of the State address that she will give next week.
There is speculation she could be a vice presidential candidate in November's election. She told NBC the idea is something she needs to consider.
"[But] if a candidate wanted to sit down and talk," she added, "I would sit down and talk."